 The reason for Bhutan's anonymity can be attributed to its reticence in opening up to the rest of the world. Foreigners and the international media were first admitted in 1974. Television didn't arrive until 1999. The country established a constitutional monarchy and legislature in 2008 under the Oxford-educated king.
Touches of the traditional life in the predominantly Buddhist nation can be seen all over, such as at monasteries like Dechen Phodrang monastery in Thimphu, its name meaning "place of great bliss."
The government-run monastery houses about 375 monks and underprivileged and orphaned males. Resident monks average about 10 hours of daily study beginning with a 5:00 a.m. wake-up call. Monks join the monastery at six to nine years of age and traditionally many families will send one son into the monk hood. Here they learn to read chhokey, the language of the ancient sacred texts, as well as Dzongkha and English.
All photos by Paula Bronstein/Getty Images
Related
Before You Go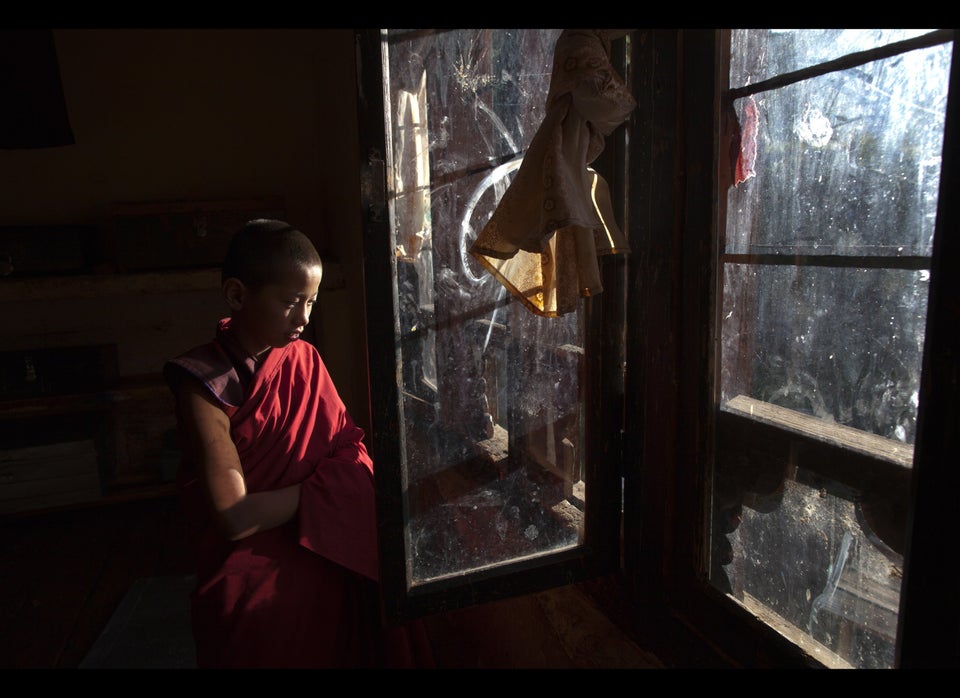 Life of Bhutanese Monks