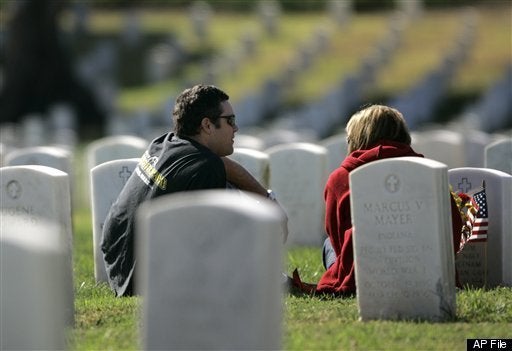 Life insurance has no one-size-fits-all option. Singles with no dependents often need little or no coverage. But it can be an important purchase for people whose families depend on their income to cover daily living costs, mortgage repayment, college, retirement or other major expenses.
According to Larry Davidman, owner of online insurance brokerage TermWorks.com, your life insurance needs likely will change as family circumstances evolve. "Once you start a family, you'll probably want to beef up coverage," he said. "But after the kids are on their own, your house is paid-off and your retirement is well-funded, you may feel comfortable amending your coverage."
In my family's case, we bought term life insurance shortly after our son was born, and added supplementary policies four years later when our daughter arrived. Our goal was twofold: To provide my wife with at least 10 times my income if I should die; and to help me cover childcare expenses should she go first.
Because our initial 10-year policies expire soon, we've been reexamining our needs with Davidman's help. If you're also looking, here's a brief overview of common life insurance options:

Life insurance is essentially a contract where, in exchange for you paying regular premiums, an insurance company makes a payment to your beneficiaries when you die. Most people buy life insurance to protect family members who depend on their income and would otherwise have difficulty meeting current and future financial obligations. Some also use it to build cash value to borrow against, income tax-free, to supplement retirement income.
There are two broad categories of life insurance: term and cash value (or permanent). Costs are based on such factors as your age, gender, overall health, family history, driving record, hazardous activities (like skydiving) and foreign travel habits.
Term life is the simplest and least expensive type, since it pays your beneficiaries only if you die while the policy is in force. Term periods usually range from 5 to 30 years. Premiums increase according to your age and overall health, but several other features can also affect the cost and benefits received.
Cash value/permanent life
products let you build cash value that grows tax-free and that you can potentially borrow against (also tax free), subject to certain limitations and based on product and design. Because of this cash value component, the cost is significantly higher than a term policy with the same death benefits. Common varieties include:
Whole Life, which provides lifetime protection with locked-in, guaranteed premiums, death benefit and cash values. It's usually the most expensive type of permanent life insurance due to the guarantees it offers.
Universal life offers the same fixed investment performance as whole life but greater flexibility in terms of premium payment schedules, duration of guaranteed death benefit and accumulation of cash value.
Variable universal life (adjustable life) lets you invest the cash-value portion in securities (stock funds, bond funds, money market, etc.), which have greater growth potential but also carry greater investment risk than fixed accounts. Be aware: Poor fund performance can reduce the cash value and/or death benefit.
Davidman urges taking time to investigate the differences between companies and products. "Also, review your policy with your agent whenever major life changes occur, such as marriage, divorce, childbirth or significant change in income," he noted.
Employer plans. Many employers offer voluntary group term life insurance to employees. Because these policies don't require medical exams, they're a good way for unhealthy people to get coverage. But premiums usually increase significantly after age 50 and coverage often is not portable if you leave the company.
A few additional considerations:
Carefully calculate your beneficiaries' future financial needs and how long they would need to rely on your income if should you die prematurely.
If your term insurance is expiring and you're in poor health, ask about converting to permanent life. Premiums will be higher, but you won't have to pass a medical exam.
Interview several insurance agents to gauge their capabilities, experience and ability to explain complex products. Then compare recommendations they give for your particular circumstances.
Ask your insurance broker for a full breakdown of any commissions and administrative fees and check with your financial advisor about the tax implications of coverage options you're considering.
Don't buy life insurance solely as an investment tool.
Be completely truthful on your application. If you lie about an underlying condition (smoking, drug use, family history of heart disease, etc.) and later die from a related cause, the insurance company could either alter your death benefit or rescind the entire policy.
Another good tool is an easy-to-follow video comparing term and whole life insurance, as explained by Sal Kahn, founder of the popular Khan Academy, which you can view at Practical Money Skills for Life, a free personal financial management program run by my employer, Visa Inc.
This article is intended to provide general information and should not be considered legal, tax or financial advice. It's always a good idea to consult a legal, tax or financial advisor for specific information on how certain laws apply to you and about your individual financial situation.
Support HuffPost
The Stakes Have Never Been Higher
Related
Popular in the Community