Broadway's Caissie Levy prepares for a Carnegie Hall debut in a special program dedicated to the music of Kander & Ebb.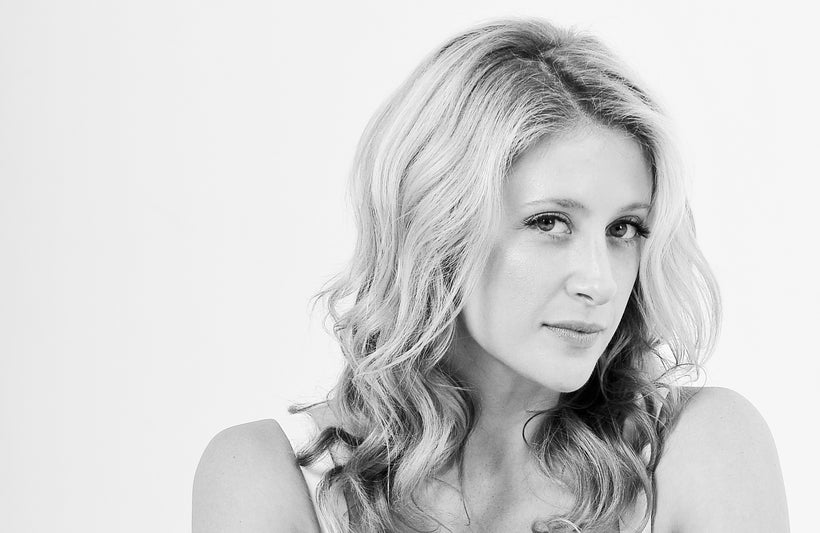 Songstress Caissie Levy is no shrinking violet when it comes to performing. The Broadway star stepped into one of the most coveted roles on the stage and made it her own. As Fantine in the revival of Les Misérables Levy captured hearts and wooed audiences with her interpretation of this iconic part. Critics enthusiastically showered her with accolades and continued to follow Levy into her next incarnation which included duo roles in the Off-Broadway premiere of the First Daughter Suite at the Public Theater.
Soon she will be setting more hearts a flutter when she appears in the fabled halls of Carnegie Hall on Friday, March 10 for a spectacularly special evening dedicated to the music of Kander & Ebb performing with the New York Pops under the musical direction of Steven Reineke. Kander & Ebb are the collaborative powerhouses responsible for countless numbers of musicals that have revolutionized the way theater goers experience Broadway. From the stylized sex appeal and decadence of Chicago and Cabaret, to the drama of Steel Pier.
Levy herself has appeared in some of the most endurable roles for female actors in musicals, including the often misunderstood witch Elphaba in Wicked and the coquettish Penny in Hairspray. "I've been very fortunate to play some amazing women," she shared, "a lot of them have been hugely popular roles. I always try to set aside the preconceived notions of who these people are, and look at the lyrics, look at the book, and let the singing of the song be the reward for having investigated the lyrics. I always like telling the story that the writers have intended to have told."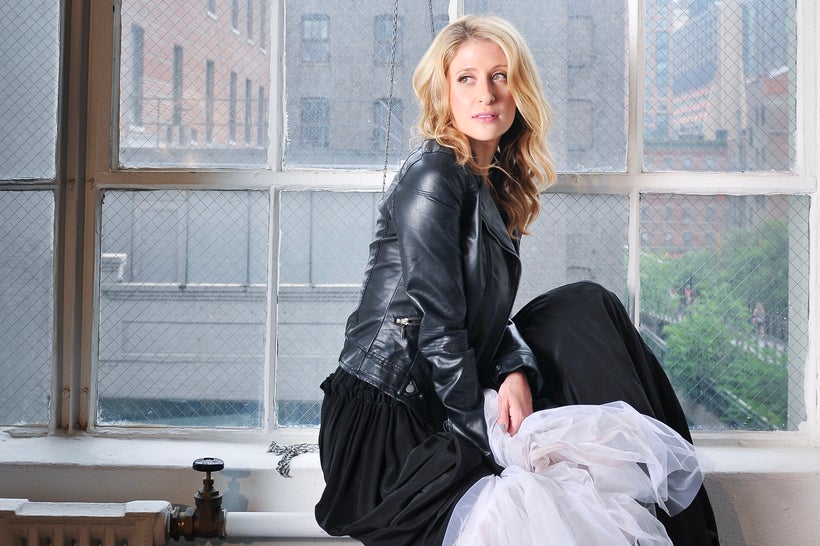 The exquisitely talented Ms. Levy will be marking the evening of March 10 at Carnegie Hall as her debut in that legendary venue, and it is a treasured moment indeed. "I'm thrilled, excited and all of those emotions right now!" She admits that she was literally "knocked off her feet" when she received the invitation to perform in this special program. "It was literally overwhelming, especially coming from a Broadway background and to be asked to join the New York Pops and Steven — it's just unbelievable!"
Taking a moment from her hectic rehearsal schedule, Caissie was able to share her excitement over her upcoming Carnegie Hall performance, and elaborated on a budding career that continues to demonstrate a rare versatility and distinct passion. With an endless musical catalog to explore, musical director Steven Reineke has been tasked with selecting a setlist that celebrates the songs of John Kander and Fred Ebb, and resonates with the orchestra and artist who will take to the stage. "There are so many songs I'm excited about!" Caissie Levy couldn't feel more energized!
"I was always connected to their music, especially because of the stories they told," Levy emphasized. "There's an immense amount of humor in their writing, but there's also a lot of darkness." That juxtaposition of those emotions are components in storytelling that Levy admits she often gravitates towards. She was especially left speechless (which for the enthusiastically thoughtful and articulate artist must have been difficult) after catching a performance of the revival of Cabaret on one of her early visits to New York City.
"That interpretation," Levy described, "the weight of it, the subversiveness of it, and that music — it just knocked me off my feet." It was one of her "big moment" experiences, that Kander & Ebb musical that influenced her pursuits of a career in musical theater and an eventual rise to Broadway celebrity. Joining her as a co-headlining performer will be Tony Yazbeck, a recent Tony Award Nominee for his role in the revival of On The Town. "I've been an admirer of his talent for so long," Levy shared. "We have a number of duets that I'm very excited about."
When coaxed to reveal additional details about the setlist, Levy was coy, preferring to leave some mystique to the performance. "The songs are deceptively difficult," Levy said. "The stories and the lyrics are so rich — there's a lot of pressure to sing this music that is so well known and loved." The pair have been perfecting their performance, along with the New York Pops orchestra. The enormity of the evening hasn't escaped Levy. "These musicians are the best of the best, and to be singing this canon of work is such a thrill an honor."
The New York Pops presents Life is a Cabaret: The Songs of Kander and Ebb featuring Caissie Levy and Tony Yazbeck with musical director Steven Reineke on March 10, 2017 @ 8pm at Carnegie Hall. For more information visit www.carnegiehall.org.
Calling all HuffPost superfans!
Sign up for membership to become a founding member and help shape HuffPost's next chapter
This post was published on the now-closed HuffPost Contributor platform. Contributors control their own work and posted freely to our site. If you need to flag this entry as abusive,
send us an email
.