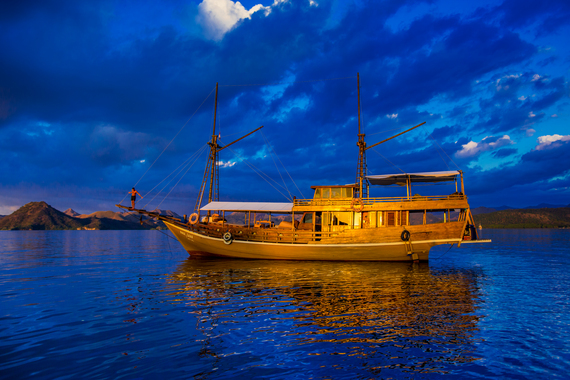 In the Indonesian language, Bahasa, there is no future or past tense. You literally are forced to speak in the present and it is the way of life for the people that live here...being in the present. It is something that is such a part of their culture that their language demands it. I find that as an American, we are always rushing to go do the next thing. Even when we are on "vacation" we have to see everything and do everything and attempt to cram seeing an entire country on our 8 day vacations. I am guilty of charged and I love creating lists of how to conquer visiting a place in the shortest amount of time. But really, what else can you do if you just DON'T have time? Then I came up with the brilliant idea of slowing down time. What if we could slow down time...sort of like quantum physics, and stretch out our experience in a place?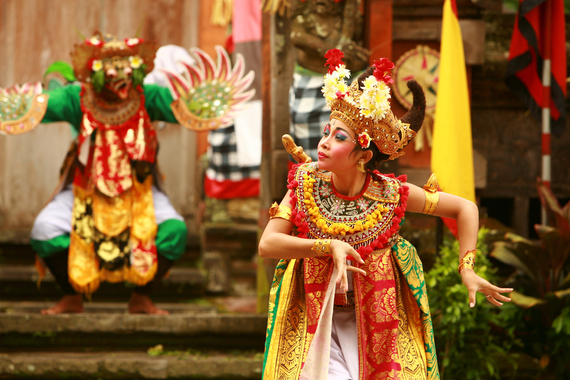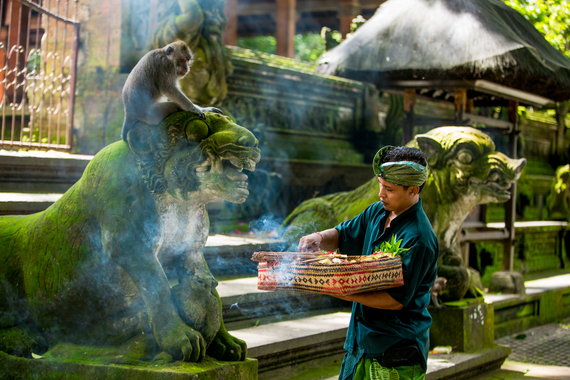 Remember when those summer days as a kid felt so long? It was because life was simpler back then. We weren't dependent on our electronics and phones. The internet didn't exist and you had to ask for directions and find your own way. Remember when you had to wait for rides or to use a pay phone? I find that the more connected we are, however amazing it is to instantly share a video with your friends and family across the world, the less we are living in the present and the faster time flies by. We are so busy busying ourselves, that we are forgetting to enjoy the precious time we have and I find myself craving a place where I can just disconnect completely.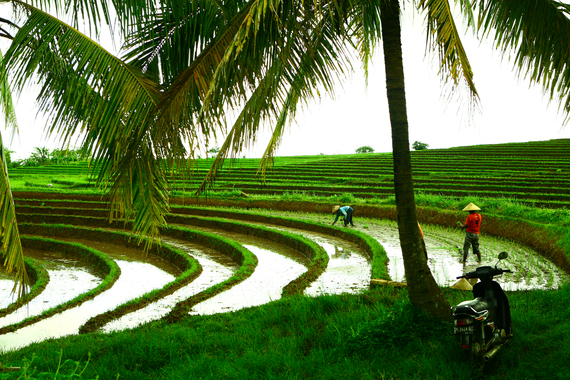 This was the subject of my conversation with friends over drinks while in Bali as we all sat there and instagramed and checked our phones. Bali is one of the few places on Earth that I adore and I go back time and time again, but each time I come back I do notice more traffic, more motorbikes, more hotels being built, more tourists, and less and less rice terraces. The pastoral parts of Bali are shrinking and I found myself craving a vacation from my vacation in Bali.
That is when Kelly suggested that I go take a jumper flight to the nearby island of Flores and spend a few days there living on a Phinisi boat, which is an ancient Indonesian fishing boat, like the locals do. On a boat you can visit their many, pristine beaches, or go snorkeling or scuba diving at some of their untouched coral reefs. She said it was the undiscovered jewel of Indonesia. The "Bali" of 30 years ago, before the swarms of tourists took over. So that night, I went back to my hotel and booked a ticket to go with her.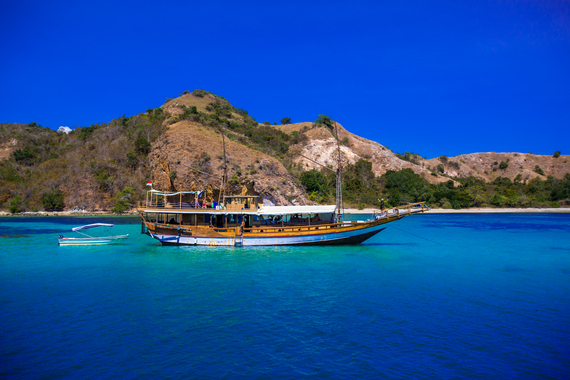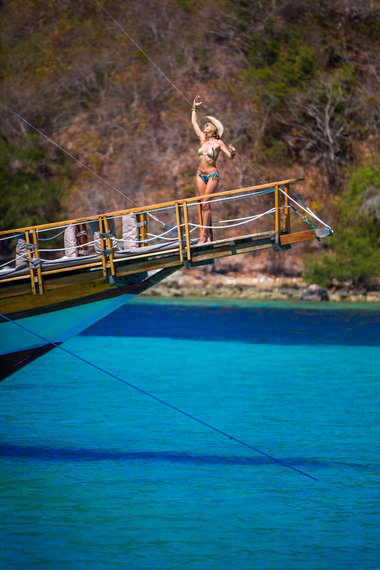 Flores was everything Kelly described and so much more. As we flew into their airport, I learned that their airport only has daytime flights, because they don't have instruments to guide in planes at night. Literally, the place practically shuts down after dark. No boats really drive at night, because they don't have lights or radar either and don't want to crash into the many coral reefs there. Their main port town, Labuan Bajo, is a sleepy town full of hostels, cafes, and dive shops and not much else, but quickly you discover that this is what people GO there for; To completely disconnect.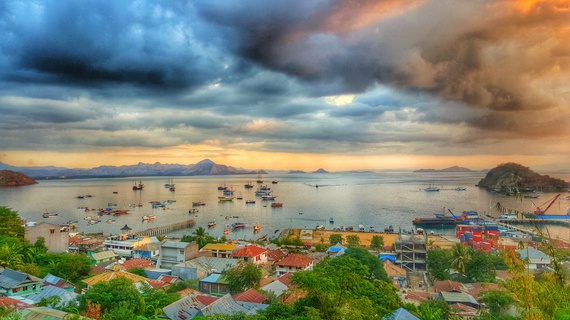 I had never even heard of a Phinisi boat until this trip and I was so excited to check out the boating culture and see how the locals live. When we arrived, we were greeted by Marilena, a vivacious Greek Woman who has lived in Indonesia for years, speaks fluent Bahasa, and is the owner of the gorgeous boat, Aqua Luna Selini, that was about to be our floating home away from home for the next few days. We jumped on the back of motorcycle taxis with our luggage at our feet and rode around the hilly port town of Labuanbajo to the dock where a smaller traditional wooden boat, almost like an Indonesian Gondola, came to pick us up to take us to our boat.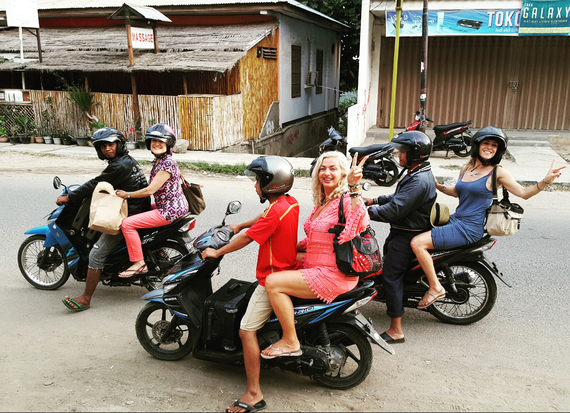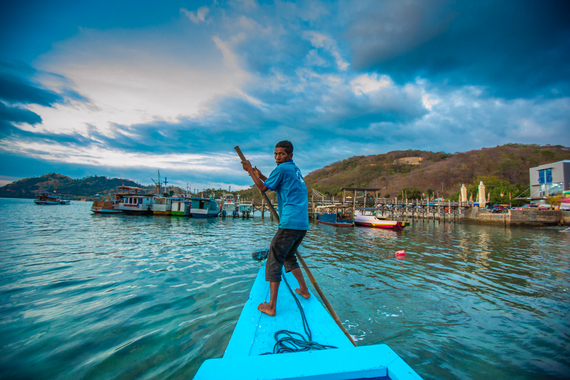 When we stepped aboard our new floating home, we were greeted by our crew and took a quick tour. The downstairs deck has 4 comfortable private cabins with beds and air conditioning, but most people love to sleep under the stars on the deck which was like lounging in a Moroccan tent with pillows and lanterns.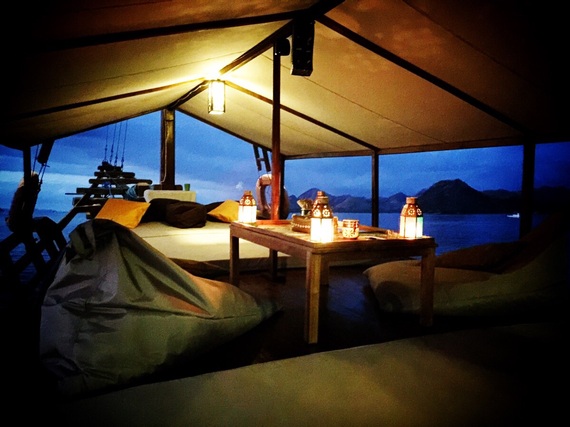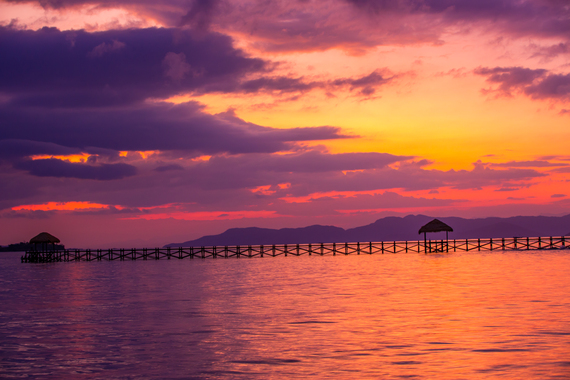 There is something magical about life on the water. The second we stepped foot on the boat it was if time slowed way down. Maybe it was the subliminal rocking of the waves, or the sense of adventure or freedom to go anywhere, but it is as if your internal clock becomes synched with nature and you find yourself rising and setting with the sun.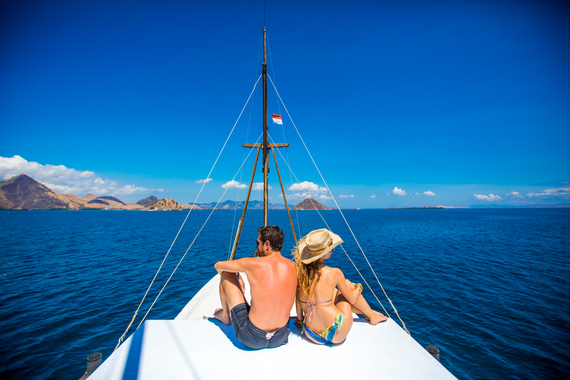 We luxuriated on the deck of the boat lounging on overstuffed cushions as we watched the islands drift by. We would stop every once in a while to check out a private cove and snorkel or visit a quaint fishing village while the crew prepared meals or coffee for us. Our needs and wants became very simple and primal. Instead of being obsessed with our electronic devices and constantly devouring the world around us....life just slowed down. Two days on the boat felt like a week. We napped when we felt tired, ate when we were hungry, stopped to explore when we wanted to, and I found myself to be reconnected to the world around me, even though I was on a boat sailing through and archipelago of remote uninhabited islands, where if I really wanted, no one could ever find me.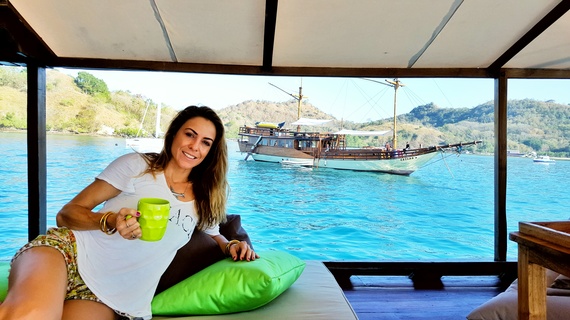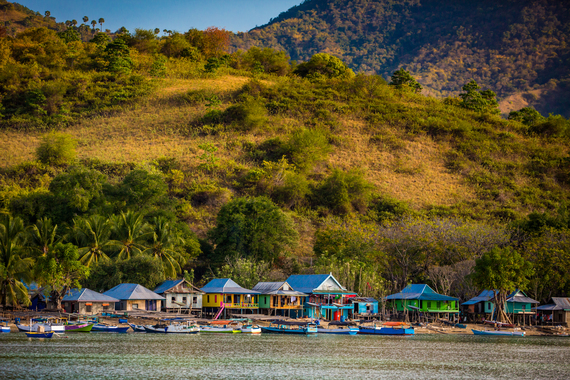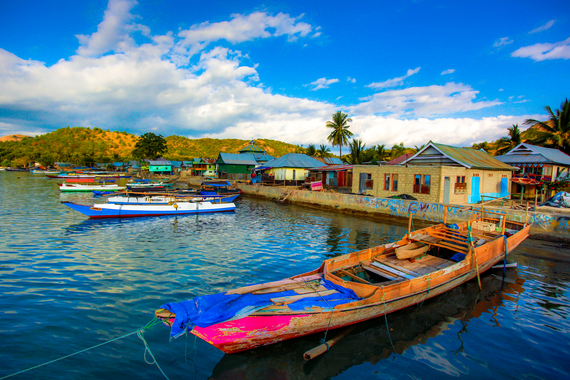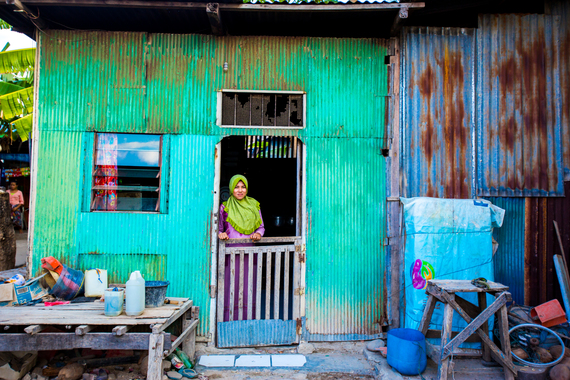 Mother nature was like the fairy godmother of our trip. Everything seemed magical and surreal, but it was a very real. We saw real life dragons, Komodo dragons, at Komodo Island and then like clock work, since we were traveling along the Equator, every night at exactly 6pm a migration of over a million giant flying fox bats fly from one island to another. We parked our boat and laid on the deck as a million bats flew over us into the sunset. It was an indescribable feeling to bear witness to something like this that many people will never get a chance to see in their lifetime.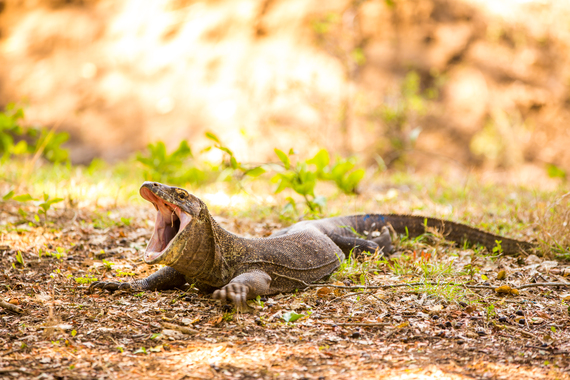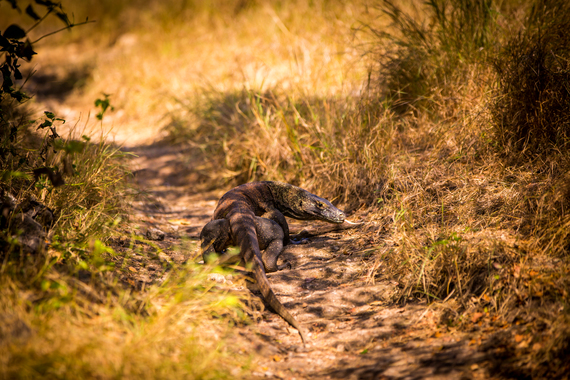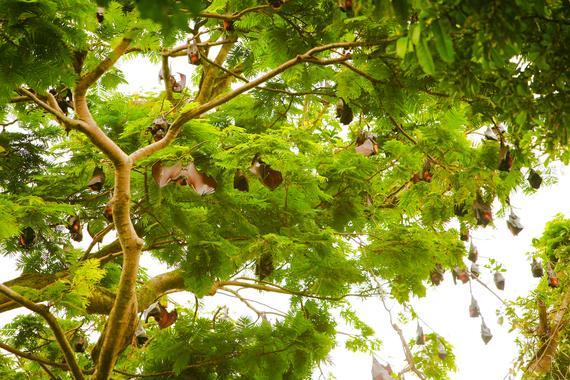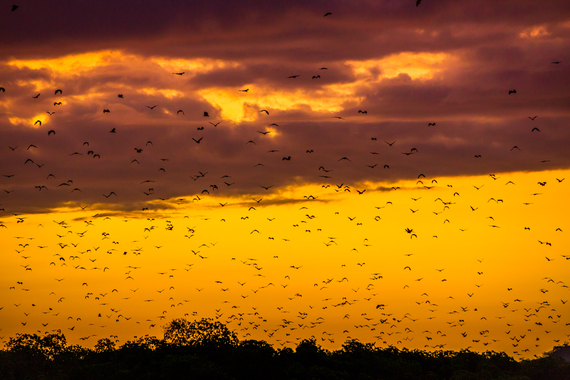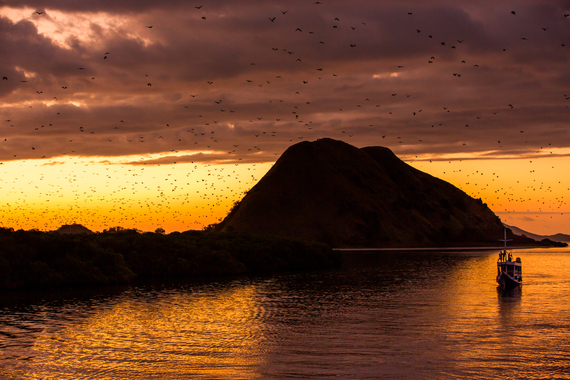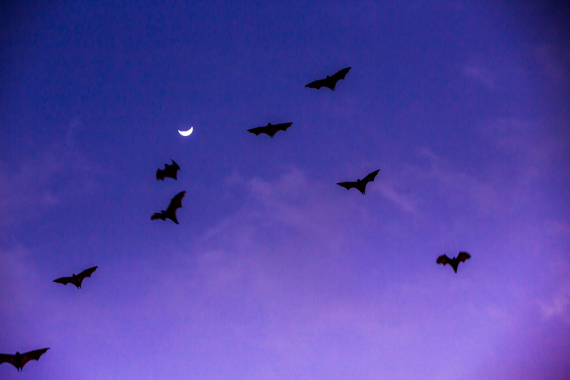 When the sun finally set and we sailed through the islands in pitch darkness, the sky and the ocean became alive with thousands of glittering stars. At first you thought the water was reflecting the sky, but then we realized that it was the bioluminescent plankton in the water glittering like diamonds in the wake. I quickly grabbed my camera to try to capture this rare phenomenon, but it was like a phantom that could not be captured on film. In that moment I realized that there are some things in life that are just meant for your eyes and your memory. Even mother nature was forcing me to live in the present.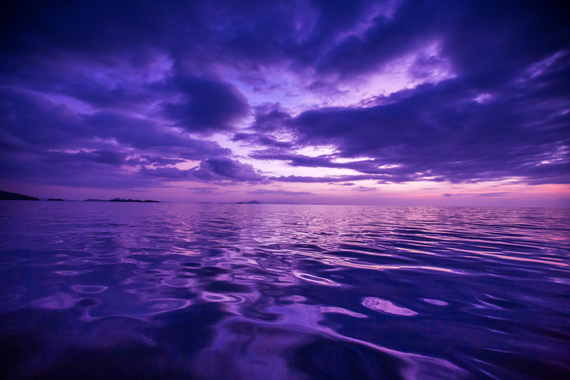 As we sailed back to Flores on our Phinisi boat, I realized that to really experience life in Flores or on any of the 200 islands in the area, that you must do it on a boat. The water culture there is how everyone lives. You have the freedom to dip in and out of the islands yet always have a calm place to return back to. The best way to gain respect for the land really comes from the perspective of seeing it from the water. It is reassuring to know that places like this still exist on Earth. That there are still lands untouched by humans and ruled by nature. Places where the days and nights stretch out into infinity and where you can still go back and find a simpler place in time.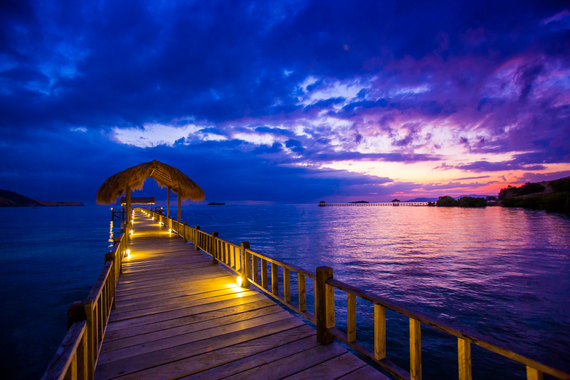 For more information about staying on Flores Island or chartering a Phinisi Boat, you can contact Rozalin Vlatakis at the Seraya Hotel +62 82146471362
Related