The message on a basic white T-shirt proudly displays the importance of black lives with just six simple words: "Life is not a white privilege." 
Zellie Imani, a fifth-grade math teacher and community organizer in Patterson, New Jersey, created the T-shirt which has the sentence printed on it in black bold letters across the center. According to Imani, the phrase is meant to affirm the lives of people of color and highlight racial inequality.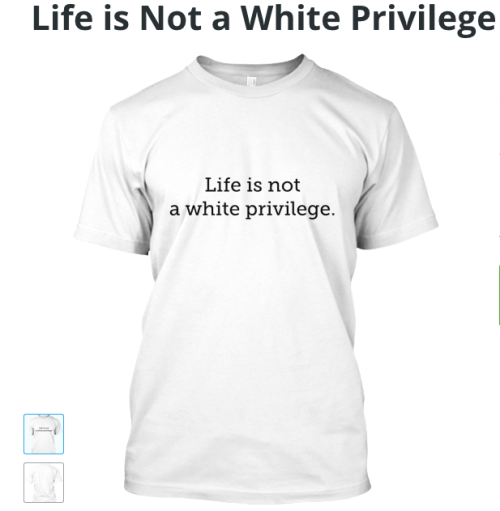 "Life itself isn't something that's a white privilege, black humanity matters, as well, and black humanity should be valued and affirmed like everyone else's humanity," Imani told The Huffington Post. 
Imani began selling the shirts in June and has sold hundreds, so far. He said the response he's received about the shirts has been overwhelming and mostly positive.
Also, he said, the money he raises from shirt sales will go towards his activist group, New Jersey Shut It Down, which partners with local colleges to proactively work against issues of police violence and racism.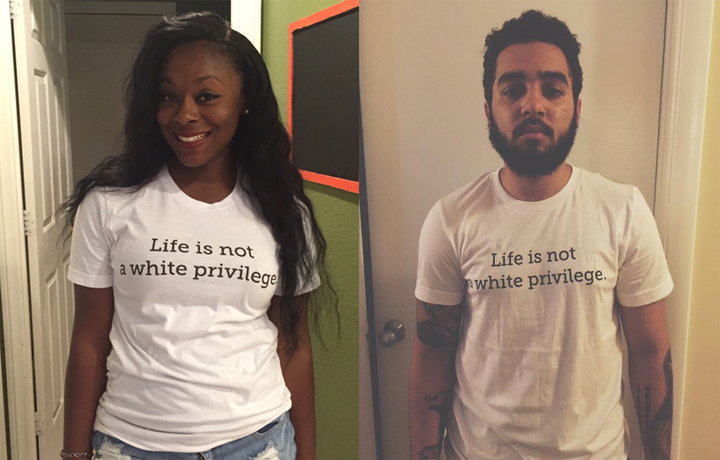 According to Imani, the idea for the statement on the shirts was inspired by the Black Lives Matter movement. "I've noticed that a lot of people really took to it and really valued that statement because it's similar to the black lives matter slogan," Imani said.
While there has been little backlash, Imani says, he has encountered criticism from people declaring "all lives matter" in response to the shirt's powerful message. "We already know that 'all lives matter,' but we have systems, institutions and cultural practices that deny the humanity [of] people of color and specifically black people," he said.
Imani's shirts are available for purchase online. He said he has plans to produce more "Life is not a white privilege" merchandise in the future and hopes that the shirts will have an impact outside of the black community.
"I think that by wearing the shirt it will definitely spark conversations," Imani said. "People who may be unaware of their own privileges or their racial privileges, they may be uncomfortable with that message, and if another white individual is wearing that shirt hopefully they can begin that dialogue."
Follow HuffPost Black Voices
PHOTO GALLERY
Powerful Black Lives Matter March In Washington
REAL LIFE. REAL NEWS. REAL VOICES.
Help us tell more of the stories that matter from voices that too often remain unheard.