 "Life Itself," the documentary about the many years Roger Ebert spent as the country's primo film critic and the rich but complicated personal life he led on the side, may be 2014's most wrenching film. Directed by Steve James ("The Interrupters," "Hoop Dreams"), the movie is based on Ebert's 2011 memoir of the same name. It's not a sycophantic take on the life of an American treasure, nor is it an excuse to fawn over an outsized personality who rightfully captured the nation's admiration.
James offers a warts-and-all take on Ebert's life, just as the former Chicago Sun-Times critic does in his own writing. Sandwiched between a recap of Ebert's childhood and a celebration of his contributions to popular culture, "Life Itself" delivers the portrait of a man who made no apologies for his bouts with alcoholism, his love of voluptuous women and his temperamental dynamic with "At the Movies" co-host Gene Siskel. The documentary proves that, even if not everyone loved Ebert's thumbs, no one denies his resilient legacy.
Oscar-winning screenwriter Steven Zaillian ("Schindler's List," "The Girl with the Dragon Tattoo") and his producing partner, Garrett Basch, approached James in 2012 with the rights to Ebert's memoir for their company, Film Rites. James hadn't yet read the book, but he quickly devoured it. A longtime Ebert fan, James watched "At the Movies" in its original, Chicago-based iteration (called "Sneak Previews") in the 1970s. When he later moved from southern Illinois to the Windy City, James began reading Ebert's reviews in the Sun-Times.
"I just thought, you know, what a great critic," the director recalled when HuffPost Entertainment spoke with him at the movie's New York press day.
Ebert himself was the one to break the news that "Life Itself" would become a feature film. He did so in a tweet on Sept. 7, 2012, about a month after awarding "The Interrupters" four stars and 18 years after calling "Hoop Dreams" the best movie of 1994.
Days before the shoot was slated to begin, Ebert, who'd battled papillary thyroid cancer since 2002, entered the hospital with a fractured hip. "Life Itself" offers a glimpse at the days of a decaying cultural figurehead, told through the most intimate and compassionate framework. It's tough to watch at times, if only because we feel such deep sympathy for the subject. Ebert maintains a smile as nurses care for his needs and rehabilitation becomes increasingly onerous. That struggle provides a poignant fabric for the nostalgia of Ebert's heyday, when he was galavanting across the Chicago bar scene, the Cannes and Sundance film festivals, the Conference on World Affairs and other "cosmopolitan" (his word) stages, making friends and enemies aplenty along the way.
"My goal as a filmmaker is always to help you understand a main subject, including their warts," James said. "But I'm also trying to discourage you from sitting in judgment of them. I'm trying to sit back and look at it as the viewer and go, 'Okay, if you're going to think he's an asshole in this moment, it's not like I want to take that out, but what can I do to kind of reposition you a little bit to think about that reaction, so that you don't just condemn him?' No one articulated better than Roger: Movies are like a machine to help you generate empathy, to help you understand the hopes and fears of other people and their lives, and walk in their shoes, essentially."
"Life Itself" elicits deep empathy in candid interviews with the likes of Martin Scorsese (whose career Ebert helped to propel), documentarians Werner Herzog and Errol Morris, TIME critic Richard Corliss, New York Times critic A.O. Scott and a plethora of Chicago newspapermen who knew Ebert in his early days. Together they share heartfelt memories of Ebert's best and worst times, his unflinching passion for cinema and his perennial status as the best raconteur in any room.
"Outside of Chaz, [Gene Siskel] was arguably the most significant relationship of his life."
The movie's most surprising moments are exposed in Ebert's volatile relationship with Siskel. While Siskel was writing for the Chicago Tribune and Ebert for the Sun-Times, the critics were bitter rivals. By the time they were cajoled into doing a television program together, their dynamic became the utmost blend of love and hate. Vintage outtakes from "At the Movies" show the men bickering over the way they read their lines for the camera. Each hurls insults at the other as they struggle to find the perfect take while recording intros to various episodes. One might think there is nothing but animosity between the pair. It's only through interviews with Ebert's devoted wife Chaz, Siskel's wife Marlene and the show's producers that we learn there was much more to the relationship.
"There are other things that he didn't really write as candidly about in the memoir, like his relationship with Gene," James said, referring to Ebert having documented his own weaknesses in the book without fixating much on his struggles with Siskel. "He talks about it some and he definitely talks about how there was this competitiveness, but the tone of the chapter he devotes to Gene is much more wistful, like, 'Yes, we once had our battles, but I miss him every day. [...] I knew that if we were going to do this we have to dig deeper than this memoir does into that relationship, because, outside of Chaz, it was arguably the most significant relationship of his life."
Therein lies the documentary's charm. That unbridled honesty gives way to true joy, when Ebert is at his professional best or when portions of the memoir are read aloud, enunciating his affection for Chaz -- who is arguably the movie's shining star -- and the industry in which he works.
It's that charitable spirit that James says pervaded Ebert's life throughout his final years, even before he became ill. A.O. Scott says that's why Ebert was a "tougher" critic in his younger days, but James thinks it's because Ebert kicked some of his vices, fell in love and garnered a richer appreciation for, well, life itself.
"I think Roger became a more generous spirit in later years with films, because with all that he'd been through he kind of appreciated that he was able to be doing what he was doing at the level he was doing it," James said. "I do think that made him a little more generous of spirit. I don't fault him for that."
America hasn't, either. Even after Ebert left broadcasting in 2006, he remained the nation's most celebrated critic. Not everyone appreciated his thumbs-up/thumbs-down approach to reviewing for television, particularly Richard Corliss, who challenged the binary approach in a 1990 Film Comment essay discussed heavily in the film. Yet, regardless of whatever objections arise, everyone seems to recognize the cultural fortress that is Roger Ebert. That's what the documentary sets out to depict. And it does, ever so lovingly. Listening to Ebert's passion for film, and for his own life, is so enriching that by the time his final days are upon us on-screen, it's sob-inducing.
"The level of candor was pretty remarkable, and the only place it really changed was at the end," James said. "You see in the movie that once he leaves home and goes back to the hospital and rehab, there's not another image of Roger in the movie. And, in fact, there was not another image recorded of Roger anywhere. I have, I think, the last image of Roger. It's not in the movie -- it's a shot where my DP is on him and then pans off of him, and that was the end of the shoot.
"Even though Roger lived his life in this incredibly courageous, public way, and the way in which he dealt with the cancer he did in a very public way, just like this film shows a degree of candor you hadn't seen before, there's also a degree of candor beyond the scope of this film that you never will see. And that's kind of as it should be."
"Life Itself" opens in limited release on July 4.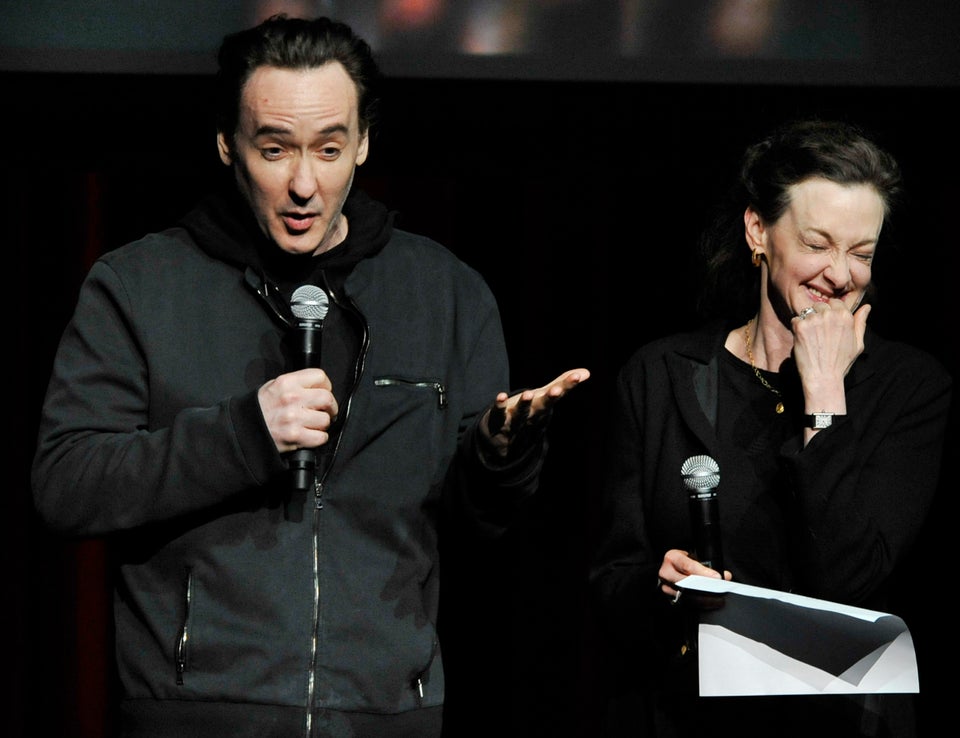 Roger Ebert Tribute
Popular in the Community