On New Year's Day, a giant orange peace sign overtook a hillside on the Greek island of Lesbos -- one of the main passageways for Syrian refugees into Europe.
Created by more than 100 volunteers using some 3,000 discarded life jackets, the symbol sought to "bring in 2016 with a message of hope," Aaron Gray-Block, a crisis response campaigner for Greenpeace International, wrote in a blog post.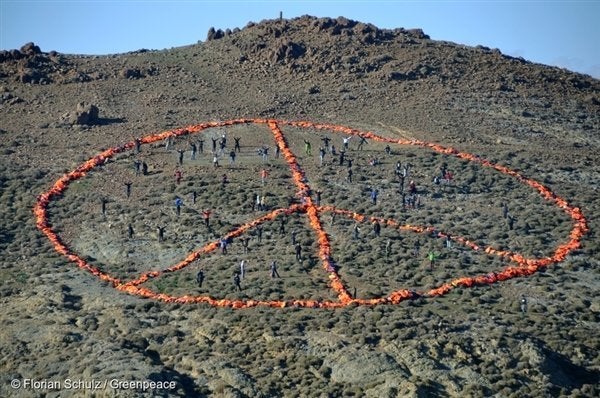 "The dump site," Gray-Block wrote, "stands as a statue, a silent reminder of the risks and that so many more still hold out hope of a safe crossing. It also includes the life jackets of those who never made it, of those who lost their lives at sea and can never return home or continue their journey north."
The peace symbol, which was later removed, was positioned above the life jacket dump site and in view of the 6 miles of sea separating Lesbos from Turkey, Greenpeace said.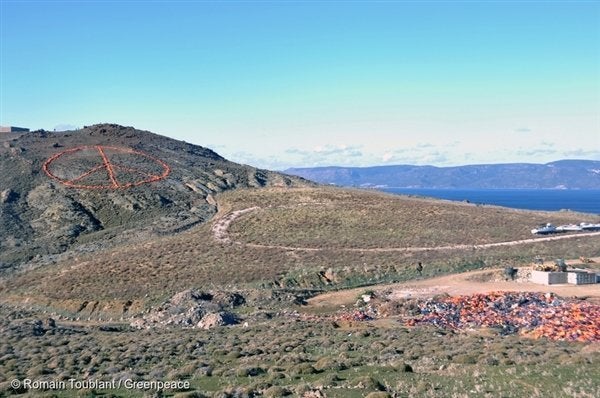 United Nations figures show that more than 1 million refugees and migrants arrived in Europe by sea last year. More than 3,700 died or went missing during the journey.
One of the more tragic stories came in September, when a dead Syrian toddler was photographed lying face down in the sand on a popular beach in Turkey after a boat carrying him and other refugees capsized.
See footage of the volunteer effort to create the peace symbol below. The New Year's Day message was created by volunteers from Greenpeace, Doctors Without Borders, Sea-Watch, the Dutch Refugee Boat Foundation and Starfish.
For more on the refugee crisis as it unfolds in Greece, check out "The Crossing," an immersive reporting series hosted by Susan Sarandon and presented by RYOT and The Huffington Post.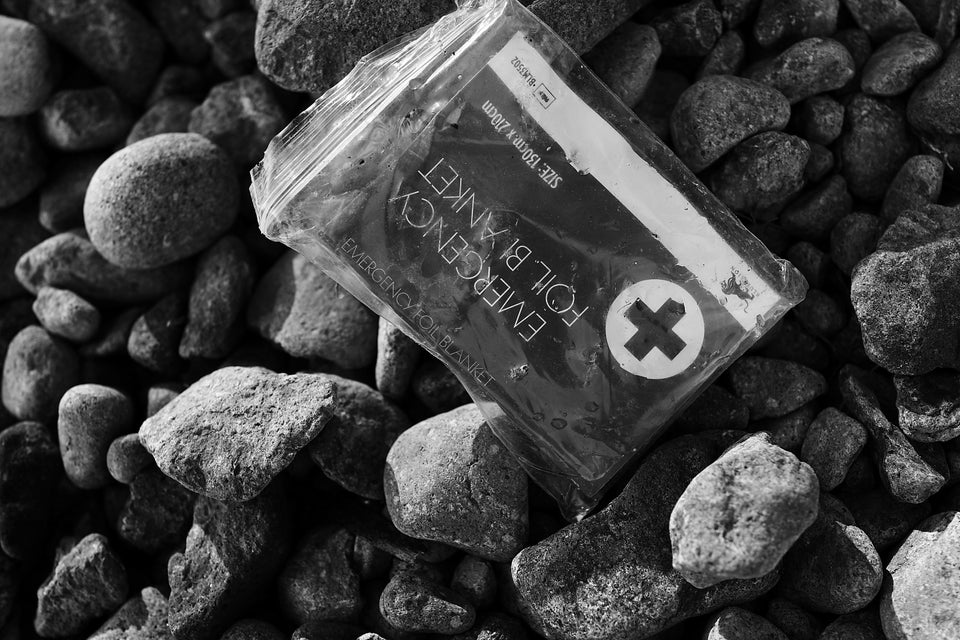 Objects Left Behind At Lesbos
Popular in the Community