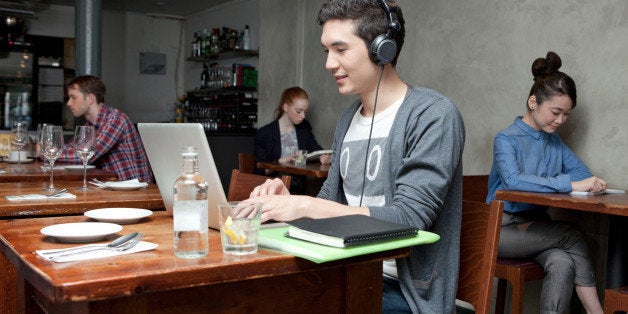 I feel sometimes we only hear songs, we don't listen to them. When you actually listen to them for their lyrics, your mind will be opened to how well you connect with your favorite songs. Check out some that have been gracing my Spotify account while I run my days.

Artifact #1 by Conor Oberst
"If someone says they know for certain, they're selling something certainly."
This concept has been spoken of in many instances. I found resonance in the eloquence of which Conor Oberst sings about it in Artifact #1. This is not a knock on people who sell things for a living by any means, because we all sell things in some capacity. My takeaway comes from the persistent lack of certainty that exists in our world. There is always something new. There is always room for improvement. There is always something to learn. So when someone guarantees you something for certain, proceed with a healthy skepticism and never forget about the downside.
Little Bit of Everything by Keith Urban
"A big 'ol couch in a big 'ol room still feels lonely when it's just you."
This lesson comes from my preference for being with people and connecting in with others. But more broadly, it comes from life's priorities. Of course, we all want to be successful at work and at school. To be financially secure and prosperous. But what happens when you have $100 million in the bank sitting alone on a big 'ol couch in a big 'ol TriBeCa loft, and you have traded all of your family relationships and friendships away for where you currently are? Is that going to produce happiness for you?
Let's instead make $80 million dollars, and fill our lofts with the ones that have supported us along the journey. Chances are good that we wouldn't be where we are without those people to begin with. My greatest joys have come from the friendships I have had since elementary school and from the time I have spent with my family, all around the world. No matter your hustle, don't forget to make time for the people who matter the most to you.
February Seven by The Avett Brothers
"I went on the search for something real. I traded what I know for how I feel."
Have you thought about what you are really searching for? Do you know the route you are taking, or do you feel your way through it? Or maybe you know one thing to be true, but you feel another thing is of greater purpose. That could be the reason for the onset of your journey and search.
Sometimes you have to trade what is comfortable and what you know, for things that will ultimately provide you with deeper fulfillment. That is one of life's greatest risks, but one that makes the "search" exciting and worth doing. We have seen that some of the greatest growth in business and in people has come from people who leave their "knowing" comfort zone and get after what is of greater meaning to them.
Calling all HuffPost superfans!
Sign up for membership to become a founding member and help shape HuffPost's next chapter