Perhaps when you think of great philosophers (if you do think of great philosophers), images of Aristotle, Plato, or Socrates will come to mind. Maybe it is just me, but I find their teachings a little dense. So I found myself looking for modern day philosophers whose style and teachings I could adapt and apply more easily in my own life. And by being the right place at the right time, these great minds appeared -- Amy Schumer and Maya Rudolph. You might think that these funny people only care about making us laugh, but if you listen and dig a little deeper, I think they have a lot to offer. I, for one, would rather learn while I am LMAO, than trying to decipher compound sentences filled with lots of SAT words that probably Aristotle himself never used.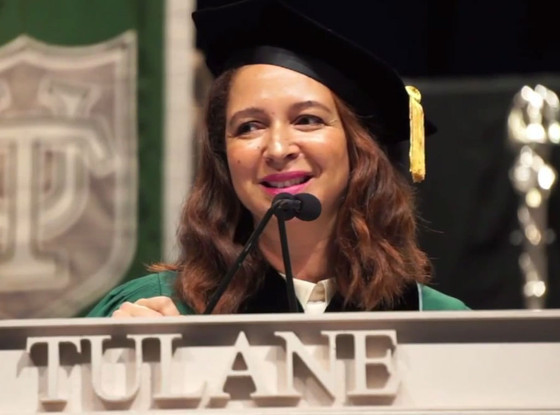 Humor me while I share some amazing insights from Maya Rudolph who gave the commencement speech at my niece's college graduation and Amy Schumer, who opened for Madonna at Madison Square Garden a few weeks ago. I think you will agree that these great minds will ultimately be characterized as great philosophers of our times. Their insights (which I have paraphrased) cover a range of relevant topics -- self-esteem, acceptance, rituals, religions. Take what is relevant and leave the rest. Laughing is optional.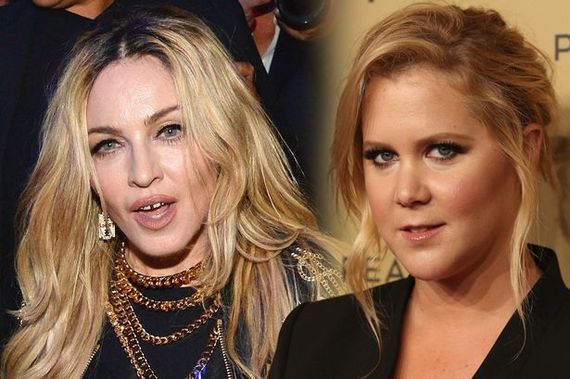 On Progress for Women in Hollywood: It is so exciting to be in an industry that evaluates you solely on your appearance, while every day you are decomposing.
On Experiencing Life: Put away your iPhone once in a while.
On Accepting Yourself: Perhaps no one told the Kardashians that the faces they were born with were not light suggestions.
On Bedtime Rituals: Weed, wine, Ambien, tuck myself in - Goodnight, Moon!
On Double Standards: People label me a sex comic. A male comic could pull out his privates (not quite the word Amy used) and people say, "Wow, he's a thinker."
On Aging Gracefully: You can never go wrong with sunscreen.
On Online Behavior: Find out what you google most. Mine is "Can I drink on these antibiotics?"
On Challenges: I was nervous to give my niece a bath. I said to myself - I know I can wash my nieces private parts. I mean, I played the Apollo - how hard can this be?
On the Afterlife: Be nice to jerks, because we still don't know the rules to get into heaven.
On Communication: Listening is not a passive activity (ok, not funny, but I just liked this one).
Now I am not suggesting we abandon Confucius, Descartes and the rest of the gang. But none of those guys starred in movies or had their own TV shows -- just saying.
Note: 1,3,4,5,7,8 Courtesy of Amy Schumer; 2,6,9,10 Courtesy of Maya Rudolph
Calling all HuffPost superfans!
Sign up for membership to become a founding member and help shape HuffPost's next chapter