It's so much more than a hashtag. #AftonStrong is a cause close to my heart.
Afton Wallace is my second cousin on my mom's side. Her dad, Rob, and my mom are first cousins. My grandma and her grandpa are brother and sister. Afton and I share great-grandparents. I think that's how second cousins work.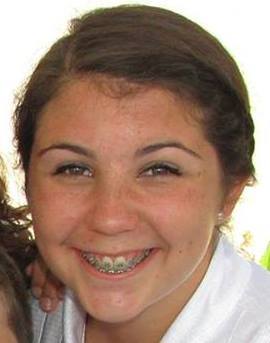 Afton Wallace is more than just my second cousin. In the last year Afton has taught me to live more fully and love more deeply. She has taught me about courage and fortitude. She has taught me what a real superhero looks like. She's half my age but has taught me about the kind of person I want to be: strong, brave, fearless, positive, inspiring, formidable, optimistic, loving, generous.
Afton is a senior in high school in Mississippi. Afton was her high school's homecoming queen last fall, she was named Miss Warren Central High School, she was voted class favorite, was the captain of her swimming team this year, scored a 33 on the ACT (that's the 99th percentile), earned a full-ride scholarship to BYU for this fall, took AP classes her senior year, and is graduating with honors this month [1] . She is quite a smart, accomplished young woman. But the truly remarkable thing is she has done all of this while battling Stage 4 Ewing Sarcoma, a very rare childhood bone cancer that is very aggressive [2] [3].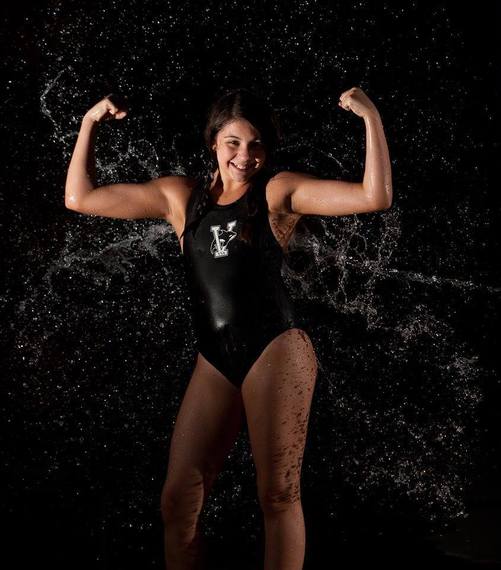 Afton was diagnosed with Ewing Sarcoma on May 22, 2014 and was only given a few days to live. Afton had tumors on her pelvic bone, spine, liver, and kidneys. She immediately started chemotherapy and radiation and her progress far exceeded doctor's expectations. In January of this year we thought things were starting to turn around when doctors declared her to be in remission. However, a short month later Afton relapsed with a significant tumor on her brain. In March scans showed that Afton has numerous tumors growing throughout her body. Since last May, Afton has spent over 120 days in the hospital, undergone 45 radiation treatments, and received 70 doses of chemotherapy. [2]
And through it all Afton has "just kept swimming," her motto from the movie Finding Nemo. Swimming is something Afton knows well considering she has been competitively swimming since she was in grade school and was a star athlete on her swimming team. Afton's positive attitude in the face of insurmountable odds has inspired thousands of people, including me, her older cousin. On her Facebook page, Afton Wallace #mymissionisremission, she and her parents post countless videos of Afton singing after chemo treatments and pictures of her bright, smiling face [4]. Afton acknowledges she has her hard moments as well. "You can have breakdown moments cause everyone has breakdown moments, and sometimes you have them every day," says Afton. "But you have to keep a smile on your face to make it through. You really do." [1]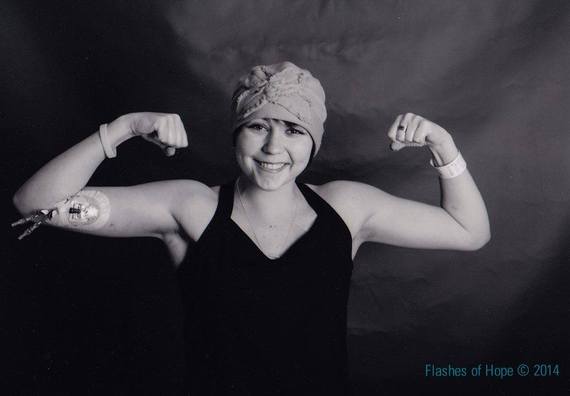 As I have watched my sweet cousin face this impossible battle over the last year I am continually humbled by her optimism, good humor, and ability to give to others during what could be some of her darkest moments. As part of her occupational therapy, Afton has been crocheting infinity scarves and donating them to a clinic for abused women in California. She also reaches out to other cancer patients and lifts their spirits. Anyone would be justified in being angry at their situation and not want to help others and maybe sometimes Afton does feel that way, but she does not show it publicly and instead her generous spirit shines through every time.
"No pessimist ever discovered the secret of the stars, or sailed to an uncharted land, or opened a new doorway for the human spirit."
This quote by Helen Keller is one of my very favorites. If anyone had reason to give up and wallow in the unfairness of life, it was Helen Keller. Instead she overcame her disabilities to be a social justice warrior and an iconic and inspirational American. This quote exemplifies Afton to me. Afton has opened a new doorway for the human spirit. Before her, I never knew that a young person could be so hopeful, optimistic, brave, wise, mature beyond her years, and heroic. She has reminded me just how precious and beautiful life is. She has taught me to never take a single day for granted. Her parents, Rob and Sheri, have taught me how precious our children are and how to be a rock of strength when everything inside you is crumbling to pieces. The Wallaces have taught me what true courage looks like. They have taught me more about unconditional love, sacrifice, and faith than I could ever learn from any book. And like I said at the beginning, Afton has taught me to live more fully and to love more deeply than I ever would have before her diagnosis.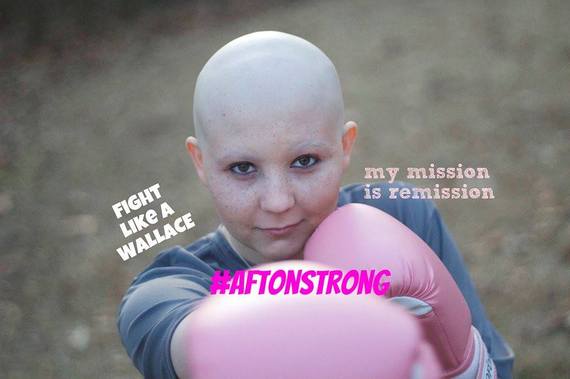 Sadly, our hearts all broke on Friday, May 8, when Sheri made the announcement that Afton's latest CT and PET scans showed that her latest chemotherapy was not working and her tumors have tripled in size and dramatically increased in number. There are no more standard treatment options available to Afton and her body may not be able to recover enough to participate in a clinical trial. The doctors believe that Afton has less than three months to live. [5]
I read the news when I was checking Facebook on my lunch break and I broke down in tears. I cried for Rob and Sheri and the devastation they must be going through. I cried for Afton's siblings, Kaylynne, Abigail, Scott, and Katie. I cried for Afton and for the life and future she deserves. I cried for Afton's grandparents, aunts, uncles, 58 first cousins, extended family, friends, and hometown of Vicksburg, MS.
It's not fair. It's not fair when this happens to those who want to live the most and have the most to live for.
I thought about Afton and what I could do to help, and there's nothing I can do except contribute to her GoFundMe page [6]. I thought about how selfless and giving Afton has been through all of this. I remembered that she always felt better after having blood transfusions, and though I have never done it before, I made an appointment for the very next day with the Red Cross to donate my blood. I learned that my blood will help save the lives of three people. If I can't save Afton's life, I can at least help someone else. [7]
Despite the odds, Afton is not giving up and neither are the people who love her. We don't give up. We just keep swimming and we petition our God constantly with prayers for continued miracles.
I can't let myself think far enough ahead into a future that doesn't include Afton. If and when she passes from this life, whether that's 90 days or 90 years from now, Afton will leave a great legacy of love, courage, optimism, enthusiasm for life, endurance, strength, grace, and success.
"... to know even one life has breathed easier because you have lived, that is to have succeeded." --Ralph Waldo Emerson
Afton, your life has been a success because you made the lives of those who love you better by simply being you.
There are no words in the English language adequate enough to express my deep love and gratitude to Afton and her family. They are a miracle and no matter what happens, we will all be together forever. There is no mutant cell that could ever take that away. Because of God's grace, cancer will never win. It can destroy a physical body, but it cannot harm an eternal soul.
Don't give up. Never quit. Just keep swimming. Just keep smiling. Just keep loving. Give more. Love more. Live more. Enjoy more. Seek out joy. Look for miracles. Never let go.
Those are the lessons I've learned from my dear, sweet, younger cousin.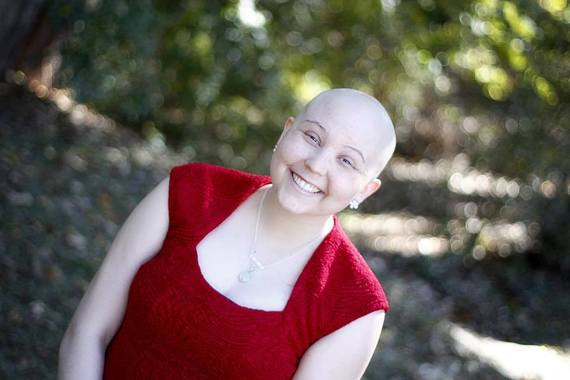 This article is posted with the gracious permission of the Wallace family.
[1] MS NEWS NOW | WLBT, WDBD
[4] Afton Wallace #mymissionisremission
[6] GoFundMe - Afton Wallace