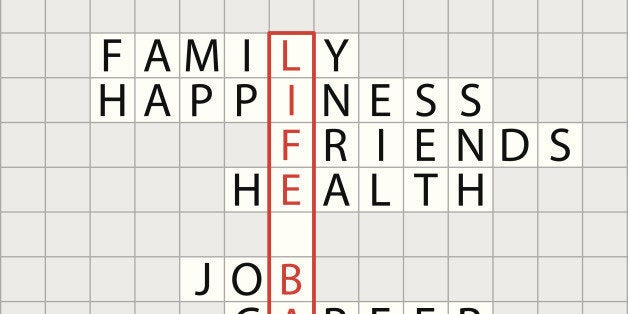 Work-life balance: the portmanteau once used in casual conversations has now become an integral component of companies' mission statements and employee interactions. It's like the gluten-free of the health food world -- many claim to value it, but few can describe what it actually means.
As a senior in college, my life trajectory is approaching an inflection point. The days of class sprinkled throughout the week, three-day weekends, and extended breaks will soon be perks of the past. When you have endless amounts of time to fill with friends, impromptu adventures, homework, exercising, and the occasional errand, finding balance seems quite simple. Of course there are good times and bad times, but even during the worst days of finals, the prospect of weeks of vacation puts the long hours of work into perspective.
Unfortunately, in the "real world," creating and maintaining balance requires more effort. While many companies claim to value work-life balance, it seems like they actually promote juggling. Balance vastly differs from juggling. Just picture it--balance evokes tranquility; maybe you imagine a stationary scale or a hammock on the beach. If you imagine a juggler, you envision multiple items in the air and a person continually struggling to keep tossing them back up. Unlike balance, juggling involves risk. If something falls, you've failed.
Companies striving to advertise their value of work-life balance have recently established rules to help protect employees from overworking themselves. Last June, for its undergraduate summer investment banking interns, Goldman Sachs instituted a policy preventing the students from working past midnight. For its full-time junior bankers, Goldman has a Friday to Sunday policy in which the young staffers must seek authorization from senior partners if they want to work in the office between 9 p.m. on Friday and 9 a.m. on Sunday. Other firms take a different approach--Barclays forbids people from working more than 12 days in a row, and JP Morgan Chase gives analysts a "protected weekend" option, in which analysts can schedule a no-work Saturday or Sunday in advance each month.
However, all of these policies contain enough loopholes to be easily disregarded if employees seek approval. Kevin Rose, the author of "Young Money," a 2014 book on young Wall Street bankers, explains: "You can't really stand out because most of what you're doing does not require original thinking. So the only way you can distinguish yourself is by sheer endurance." Consequently, are workers supposed to request authorization, take advantage of the loopholes, and maximize their hours?
Critics of the finance industry might argue that these people are more than well compensated for their time. But work-life balance is not just a problem within the finance industry. The issue permeates various fields and corporate hierarchies--many positions require extended hours and flexibility, regardless of whether you're an investment banker, doctor, assistant, waiter, or intern.
However, as more industries creatively craft methods to advertise the value they place on promoting balance (office time limits, flex-time, extended maternity leave, endless vacation, etc.), I am skeptical of the benefits of this approach. Since these rules to preserve work-life balance remain arbitrary, and whatever balance means varies according to each individual, do rules to preserve balance even make sense?
Balance is not about time. Balance is a mindset. For some, achieving this clarity requires effort on a daily basis; for others, it can be more sporadic.
Daily efforts to achieve balance might consist of forcing yourself out of bed for that 5:30 a.m. workout, pausing for a 4 p.m. stroll for coffee and a quick scroll though Facebook, or finishing work in time to meet friends for a drink or hear about your children's day. Or, it might just be standing up from your desk, stretching your back, taking a breath, and sitting back down.
However, others might not need these daily pauses; instead, they spend Saturdays watching a game or reading in bed, zoning out for a couple hours. Even still, others can work endlessly, only truly achieving a state of clarity during vacation.
These institutionalized rules that claim to promote balance might just require more strategizing, adding another ball for employees to keep tossing in the air. Juggling takes a toll.
So in working those long hours coding programs, modeling companies in Excel, acquiescing to demanding bosses, or running from shift to shift just trying to make ends meet, we must find our own way to achieve balance. Maybe I'm just naïve and a little too optimistic. But as our phones continue to serve as permanent umbilical cords to our bosses and clients, reaching a state of clarity, even just for a moment, might be the new power nap. If a spare hour or two seem impossible, for now, maybe it's just about taking one more deep breath.
Hopefully, in the midst of what seems like an endless chase, we can find a measure of balance in the pursuit of success. And if we're lucky, we might just stumble upon some happiness along the way.