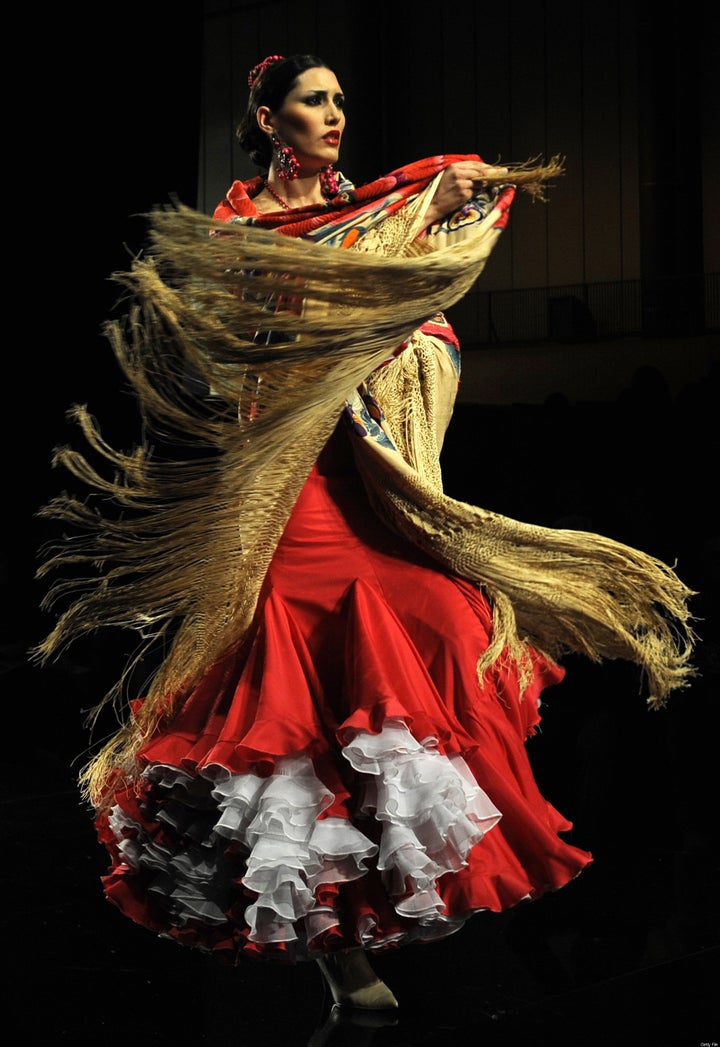 As many arts organizations explore how the performing arts can benefit from technology, a rather new dance company is proving fertile testing ground for development and study. Driven by necessity, Yaa Samar! Dance Theater is contributing to this conversation through its determination to make work.
Dancers of Yaa Samar! Dance Theater (YSDT) are currently constructing their latest evening-length work, Bound. Rehearsal space to make the work is provided by LaGuardia Performing Arts Center, NYC, where the company is in residence. YSDT's founder and choreographer, Samar Haddad King, however, is never physically present for the creation and compilation of Bound. Rather, she directs the work via Skype from her current town of residence--Ramallah, Palestine. King's separation from her company came about when her husband was denied his visa to live in the United States.
In a recent interview, King stated, "I definitely had a choice, either [to] be with my husband or be with my company in the flesh. Choice doesn't feel freeing when there is an obvious downside to both possibilities. I felt trapped by any decision... That said, we are making it work."
While not all choreographers find themselves restrained by politics, many routinely face the limitations of space, time, and funding. Efficient use of resources, including technology, in the context of collaboration may be the key to unlocking sustainability in the arts.
For the company members, "making it work" entails persistent technological resourcefulness. King teaches class and works one-on-one with company members courtesy of Associate Artistic Director Zoe Rabinowitz's laptop.
"My MacBook Pro laptop has acquired some strangely anthropomorphic qualities," Rabinowitz writes on the company's blog. "We stack it on a pile of books or some Tupperware in order to adjust the angle of the video - we laugh and tell Samar what sort of makeshift director's chair we have made for her today. It is like her stand-in body double."
This process is not without its share of frustrations. Yet, for all their technology's unpredictable blips and snafus, the company finds new avenues for communication. Should the internet connection fail, King sends instructions via text message; and, if the video quality is too poor, Rabinowitz shares snippets of rehearsal with King through Vimeo.
Rabinowitz concludes, "We are turning Samar's difficult experience of the immigration process into the opportunity for a new creative endeavor. Through Bound we explore what it means to be restricted by borders and how boundaries can be transcended." King added, "With Bound specifically and YSDT's work in general, what may seem political is really a narration about people and the difficult challenges they face."
This piece was written in collaboration with Hannah Krafcik. We would love to hear your stories of collaboration, and over-coming creative challenges. Share them in the comment section below and join the conversation.
Related
Popular in the Community