This article comes to us courtesy of InternationalLiving.com, the world's leading authority on how to live, work, invest, travel, and retire better overseas.

Two years ago, Duane and Judy Allen moved full-time from Tampa, Florida, to Ambergris Caye, Belize. "I always wanted to live right on the beach, but not in a condo," says Duane. "I wanted a home, and space around me to roam. For years, I scoured Florida's coasts, looking for an affordable property. But everything was out of reach."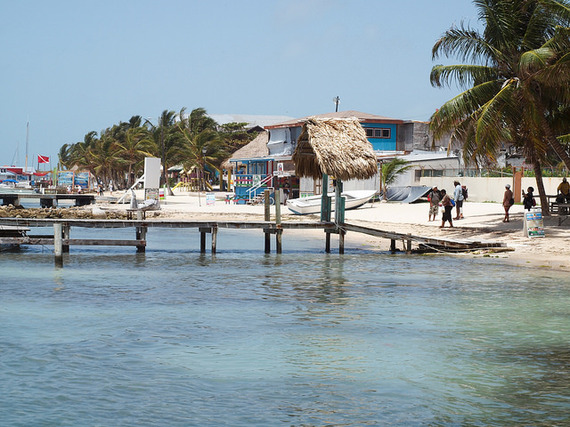 As luck would have it, Judy's sister and her family had moved to Ambergris Caye before "Temptation Island" put it on the map... Judy notes, "We chose San Pedro because we had been visiting my sister and her husband since they moved to Belize about 23 years ago. We fell in love with the island through those many visits."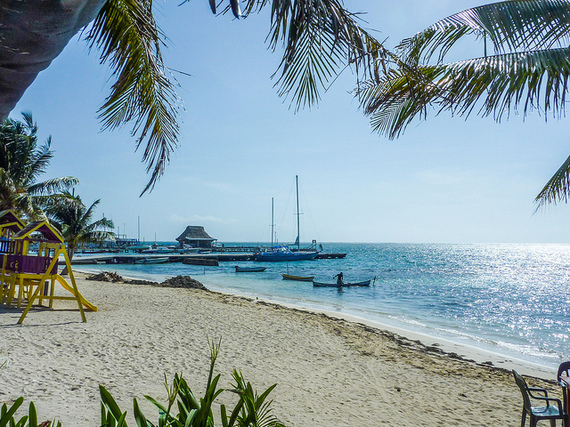 Courtesy Glynna Prentice, InternationalLiving.com

Duane started checking out the island's beachfront property and found that it was still affordable. In 1999, the Allens snapped up a stunning beachfront lot south of town, in an undeveloped area. They weren't yet thinking about retirement. But since Judy's sister's family was already living on the island, the Allens moved up their schedule and built their house in 2004. Judy's sister and family live in the downstairs unit. The Allens live upstairs. At first they came for vacations, before finally retiring full-time.
"Our view is breathtaking, no matter what time of day it is," says Judy. "Sitting on our porch watching the sun rise is a daily pleasure. Welcoming each beautiful new day, coffee in hand, as we plan what we want to do that day is probably our favorite time together. Walking our dog on the beach every afternoon is a close second. We meet so many friendly and talkative people -- both vacationers and residents, and they always seem to be dog lovers."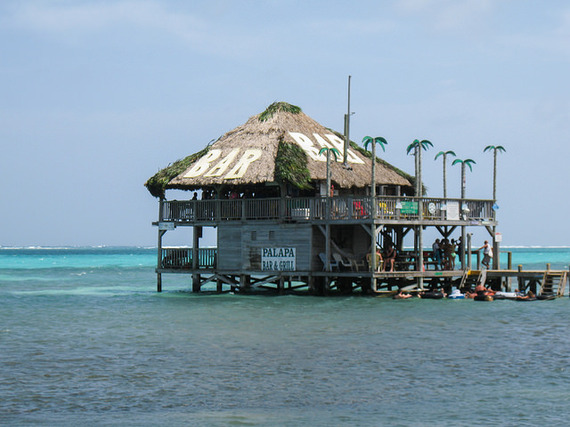 Courtesy Jason Holland, InternationalLiving.com
She adds, "Until we moved here, I had no idea that Duane is actually creative.
Fortunately, our lot is large enough to accommodate his many coconut and driftwood creations. And he always has several projects going. We'd been living here a year and a half before he even made time to go fishing."
Duane's creations are whimsical. He mainly creates quirky animals from driftwood found on their beach. The Allens name each art piece and post a comical story.
Duane's creations are all in their yard. Judy says, "They are a big hit with the tourists -- who sometimes walk the beach from town to see them. Sometimes as many as 40 people show up in one day."
Judy keeps busy working around the house and yard, keeping Duane stocked with supplies and staying in touch with friends and family in the States via computer. She takes regular jaunts into San Pedro with her sister or friends for lunch and shopping. The Allens have a comfortable mix of expat and Belizean friends. "We go out for dinner two or three times a month. Sometimes we go to Fido's on Monday nights to eat out and listen to Dennis Wolfe and his band. I also host a pretty cut-throat Scrabble game with girlfriends and my sister every other Sunday," says Judy.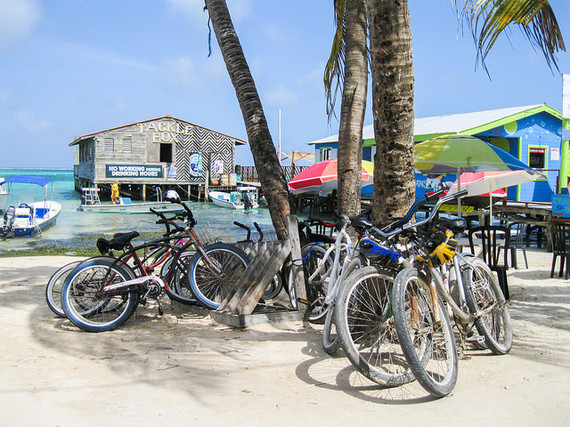 Courtesy Jason Holland, InternationalLiving.com
To date, the couple is pleased with the health care in Belize. Like many expats, they pay out of pocket for medical expenses, which are reasonable in Belize and Mexico. Duane recently had two molars extracted for $30. Judy paid $40 each to have four fillings replaced, and $200 to replace a crown.
Both Allens signed up for Social Security early, when they turned 62. They also receive income from annuities. All told, their monthly costs amount to around $1,300 (excluding medical expenses).
Like many expats in San Pedro, the Allens are avid animal lovers. Judy volunteers for the Saga Humane Society. She and her sister plan to spend more time volunteering for Saga this year.
Duane is very content living on his pristine beach, working on his art pieces and projects. He seldom leaves the island. But Judy returns to Florida or Georgia four or five times a year to see family and friends. After all, it's a short two-hour flight.
Related
Popular in the Community