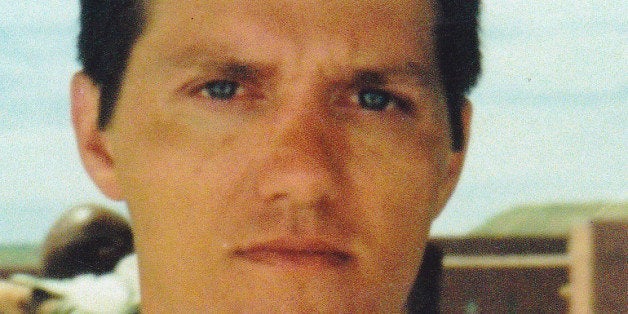 In 1999, a federal judge in the Southern District of Illinois did something that would trouble him for years: He gave a sentence of life without the possibility of parole to a young drug dealer who had never been convicted of a violent crime.
Judge John Phil Gilbert wasn't what anyone would call a soft-on-crime liberal. He had attained his position through the recommendation of President George H.W. Bush, and believed the 27-year-old dealer deserved what the judge would later describe as a "substantial period of incarceration" for his role as a middleman in a drug ring that sold marijuana, LSD, cocaine and meth.
Even so, a lifetime in prison struck Gilbert as unduly harsh. But it wasn't as though he had a choice. Under a strict federal sentencing formula adopted by the U.S. at the height of the drug war in 1987, the defendant's six years in the drug trade were enough to guarantee him the criminal justice system's harshest penalty short of death.
"Over the years," Gilbert would later write of the defendant, Scott Walker, in a letter to President Obama, "the absolute nature of his sentence has often weighed on my mind."
Fifteen years later, voters and politicians in states around the country are slowly rolling back the punitive drug policies of the 1980s and '90s, allowing more drug offenders to serve time in rehabilitation programs instead of prison and relaxing the restrictions around marijuana. U.S. Attorney General Eric Holder has even instructed prosecutors to avoid going after small-time drug offenders, and federal judges are no longer required to follow the same guidelines that resulted in Walker's severe sentence back in 1999.
And yet Walker, now 42, is still living out his days behind bars. "For about 20 years, we had very rigid mandatory sentencing guidelines that did a very good job of sending way too many people to prison for way too long," said Molly Gill, federal legislative director at Families Against Mandatory Minimums, an advocacy group based in Washington. "Thirty years after those guidelines were passed, we're seeing a generation of people who are becoming relics of this system that was overly harsh."
The crimes that led to Walker's punishment began in 1992 when he was 20, after he moved with his parents from Illinois to Arizona and began shuttling marijuana back up north, where he could sell it at a premium.
Soon he had expanded his inventory to include cocaine, meth and LSD. He bought the drugs from an older supplier and sold them to friends back in Southern Illinois, who in turn dealt them to customers at the street level. He squandered most of the money on his own meth habit. In a series of recent emails to The Huffington Post, Walker expressed regret over his youthful infatuation with what he referred to as "the rock-n-roll lifestyle."

In August 1993, federal agents arrested one of the low-level dealers in Walker's loose-knit network after intercepting a package of marijuana that someone had mailed to him. The dealer cooperated with the agents and helped them build cases against some of the other people in the ring. By the time the police closed the investigation, three years later, the government had indicted seven members of the network, including Walker, on drug conspiracy charges. Four pled guilty. The main supplier, Tim Conway, cooperated against Walker and others and received a relatively light six-year sentence in exchange.
Walker says he too could have received a lighter sentence for pleading guilty, but claims that his private attorney, Duane Verity, never relayed this information from the prosecutors.
Verity denied this accusation in a 1998 letter to the Illinois Supreme Court written in response to Walker's complaint, saying his client insisted on fighting the charges. Either way, Walker went to trial, where a jury found him guilty of conspiring to sell marijuana, meth, powder cocaine and LSD.
That crime alone wouldn't have resulted in a life sentence. But the sentencing law of the day required judges to hold defendants responsible not only for the crimes that they'd been convicted of committing, but also for a variety of aggravating elements, like possessing a gun or serving as an organizer or leader. The burden of proof required to punish someone for these alleged misdeeds was much lower than the jury standard of "beyond a reasonable doubt."
The bulk of evidence in Walker's case suggested he had supervised some of the lower-level dealers in the network, owned a gun and had enlisted several minors in the business (he'd allegedly used the homes of two 17-year-old friends to receive packages and money and had given his 15-year-old half-brother LSD to sell). He'd also written an angry letter from jail to one of the government witnesses, which the court had classified as an "obstruction of justice." According to the federal sentencing formula, the original conviction, plus these four other factors, added up to a sentence of life in prison without parole.
Today, judges are allowed to vary from the sentencing guidelines when they feel that the recommended sentence is too severe. That's been true since the landmark case United States v. Booker in 2005, when the Supreme Court struck down the provision of the sentencing law requiring judges to follow the guidelines. It's hard to know exactly how many federal inmates besides Walker are still serving life sentences issued under the original law. A spokesman for the federal Bureau of Prisons said the agency didn't have the answer.
Marc Mauer, director of the Sentencing Project, a group that fights for prison reform, says he believes that most of the 4,000 federal inmates who are serving life without parole fall into that category. "We have 18 years from the time the sentencing guidelines went into effect in 1987 until Booker, and then nine years of post-Booker sentencing," he pointed out. "I think it suggests that a substantial proportion of the 4,000 cases were sentenced under the more rigid sentencing structure."
Advocates for prisoners say they find it hard to imagine that either Congress or the Supreme Court, as they are currently composed, will require the government to apply the Booker decision retroactively. "No politician wants to sign a law that sets 3,000 drug dealers out of prison," said David Zlotnick, a former assistant U.S. attorney and an expert on drug sentencing policy at Roger Williams University School of Law.
According to Zlotnick, the best hope for this generation of prisoners rests with the president, who recently commuted the sentences of eight drug offenders, six of whom had been sentenced to life. Advocates hope he'll commute many more by the end of his presidency. "If Obama shows some leadership here," said Zlotnick, "perhaps some people in Congress would feel that they could take some steps toward the systemic change that would help more of these people."
Walker is especially worthy of a second chance, says Zlotnick. "He would not have gotten this sentence today if he had been charged with the exact same crime," he said, "and he has, in my view, rehabilitated himself."
Two years ago, Christina Vitale, a Texas attorney and a former intern of Zlotnick's, and Darin Schultz, another Texas lawyer, petitioned Obama to commute Walker's sentence. Their application included a letter from Gilbert, who had been following Walker's progress through a series of letters that Walker had sent to his chambers. He wrote that Walker's years in prison "read like a handbook on self improvement."
"He has kept his attitude positive and is considered a model prisoner," Gilbert said. "His unbroken spirit in the face of a life sentence is an example of the human spirit at its strongest."
Walker has used his time in prison to become certified in waste-water management, pest control and plumbing. He's taken classes in everything from leather-working to religion and self-awareness. He still loves rock-and-roll: on Wednesday evenings, he sings and plays guitar in a prison band called Ball and Chain, practicing originals that he wrote and covers of songs by icons of the early punk era, like Lou Reed and Iggy Pop. But he says he's over that lifestyle. "I accomplished nothing," he told HuffPost, "and the drugs actually sapped my creativity and memory."
Schultz, the Texas lawyer who helped prepared Walker's petition, said he was drawn to Walker because of his combination of remorse and optimism. "He has an enormous amount of hope that someday he'll be able to live as a free person again," he said.
One morning last month, Walker was at his job at the prison's garment factory, oiling a sewing machine used to make uniforms for the U.S. Army, when he heard a voice over the loudspeaker summoning one of his friends to the warden's headquarters. It occurred to him that Reynolds Wintersmith Jr., a fellow lifer, was about to be released. Walker briefly allowed himself to imagine the moment he had long hoped for had finally arrived.
At lunch, Walker called Zlotnick, who confirmed that Obama had just commuted the sentences of two people serving life for nonviolent drug crimes, including Wintersmith. More commutations were expected soon, Zlotnick told him.
"I thought I was going," Walker recalled. "But, it was not to be."
Walker briefly sank into a depression. "A black cloud descended over me," he said. "I stayed to myself, in my cell, and slept." A month later, he still had complicated feelings about Wintersmith's release. "He deserves his long-awaited freedom," he said. "He'll succeed. I'm willing to wager everything on that."
"But it has been bittersweet for me," he added. "I also believe in my right to liberty, and I continue to wait for the moment when I receive the call."
Calling all HuffPost superfans!
Sign up for membership to become a founding member and help shape HuffPost's next chapter
BEFORE YOU GO
PHOTO GALLERY
6 Bizarre Prisons Around The World