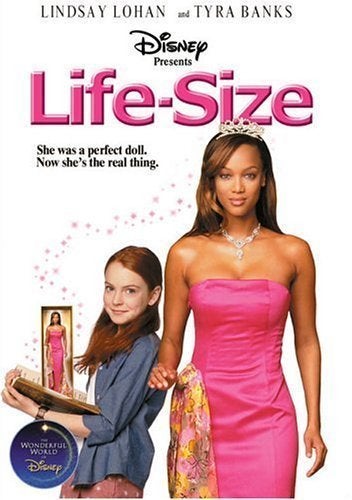 "Life-Size" is getting a sequel.
Tyra Banks will reprise the role of Eve, a doll that comes to life, for the Disney Channel movie. According to Disney, Banks will also serve as an executive producer. In addition to reprising her role, Banks will also reprise the orignal TV movie's hit song "Be A Star." (You can watch that clip below.)
Banks took to Twitter to announce the project.
Disney Channel's development executives Michael Healy and Nikki Reed are in talks with screenwriters about the sequel. When the original movie aired as part of ABC's Wonderful World of Disney in 2000, it pulled in 13.6 million viewers. The movie has been in rotation on the Disney Channel with its most recent four telecasts averaging 2.4 million viewers, according to the network.
Lindsay Lohan co-starred opposite Banks in the original 2000 TV movie. No word on whether she'll return for the sequel, but Lohan made waves for her most recent TV movie role as Elizabeth Taylor in Lifetime's "Liz & Dick." Lohan's portrayal received plenty of bad reviews from critics and viewers alike. According to sources close to Lohan, she's devastated by the reception her movie received.
Relive "Be a Star" from "Life-Size" below and click through the slideshow to see what viewers thought of "Liz & Dick."
Related
Popular in the Community