You've learned a lot in high school, including algebra, U.S. history and how to text under your desk. But once you leave your beloved alma mater behind, you may realize there are some very important life lessons that you never learned.
If you want to avoid that terrifying task of entering the real world without many of the skills you need to succeed, take the time to learn these things, before graduation day rolls around.
You have to eat to live, and eating is easier (and cheaper) if you can make your own damn food. Unfortunately, you probably won't learn that in class. Luckily, it's pretty easy to master a few healthy dishes that will keep you nourished and energized.
2. How to manage your finances.
Unless you take matters into your own hands, chances are you'll leave high school without a base knowledge of personal finances. The New York Times made acquiring that knowledge a little easier with a great resource guide for students to learn about finances. There are even more active steps you can take now to jumpstart your financial know-how -- the iPhone app Mint can help you learn to follow a budget.
3. How to stand up for yourself.
You know standing up for yourself is vital to earning respect in the classroom, on the basketball court... and in your future. But it's hard to be your own advocate when you're not feeling self-assured or when you're struggling to explain your learning difference to a teacher. In order to stand up for yourself, you need to have confidence in your beliefs and your talents. Check out these helpful TED talks, which can teach you how to build that confidence.
4. How to build a website.
5. How advertising works.
6. How to manage your stress.
For most teenagers, school is a main source of stress and sleepless night, but not a great resource for learning to relieve those stress headaches or minor panic attacks. Don't despair -- stress management is something you can totally learn on your own. Teenhealth has a great guide for managing all the major stressful life events you might encounter. Plus, there are tons of meditation apps for chilling out to a pleasant soundtrack of waterfalls and raindrops. There are also yoga classes on YouTube that will have you feeling serene in no time.
Cute Mulan GIF aside, true self-defense technique isn't about Chuck Norris roundhouse kicks -- it's about using as little violence as possible to protect yourself in potentially dangerous situations. The techniques are simple and easy to learn, and there's really nothing more empowering than knowing the proper steps to take. While you can learn these methods of nonviolent self defense online, there are also a whole slew of free seminars and lessons all over the country. Start by checking your local YMCA or YWCA.
Before You Go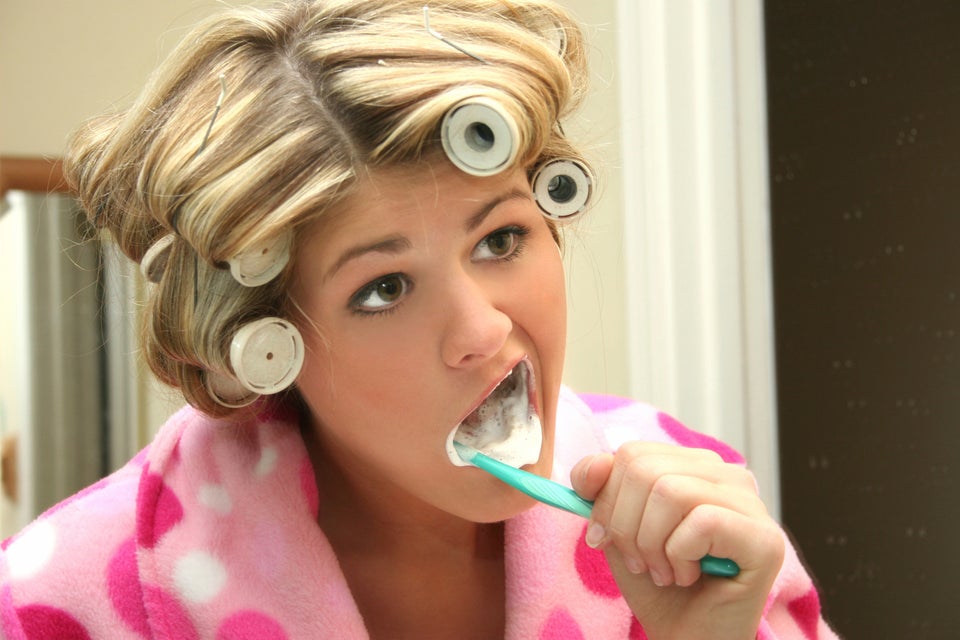 Lifehacks learned form our parents
Popular in the Community