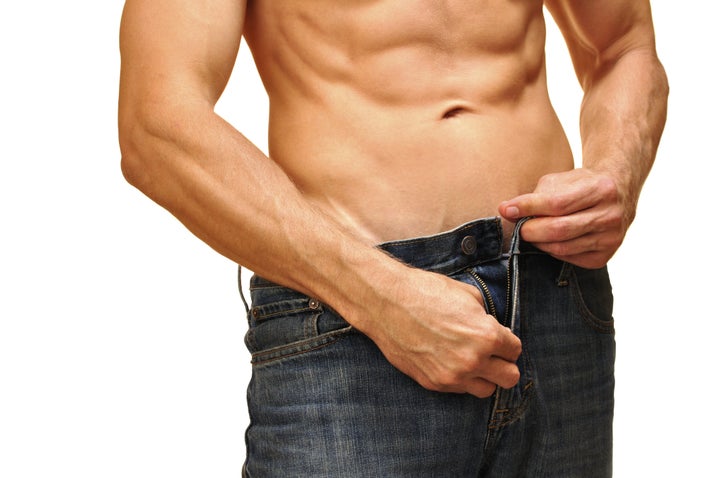 Donald Trump assured the American people on Thursday night that he does not have a small penis during what had to be one of the most bizarre Republican presidential debates in history.
Responding to comments Florida Sen. Marco Rubio made about Trump's hands earlier in the week, the businessman said, "Look at those hands. Are they small hands? [Rubio] referred to my hands, 'if they're small, something else must be small.' I guarantee you there's no problem. I guarantee."
By addressing Rubio's implication that his small hands meant he also has a small penis, Trump was obviously attempting to distance himself from the widespread cultural belief that being meagerly endowed means a man can't be virile or masculine, let alone the president of The United States.
During a recent HuffPost Love+Sex Podcast, co-hosts Carina Kolodny and Noah Michelson spoke with "Brian," a gay man with a micropenis, which he described to them as "inverted" when flaccid and "about two inches" when erect, to learn about the difficulties he faces because of his condition, including dating hardships, sexual issues and even how he uses the bathroom.
"I'd like be able to do things that other guys can that I can't. I've always felt different and very odd because of it," he says.
The HuffPost Love+Sex podcast is produced by Katelyn Bogucki.
Support HuffPost
Every Voice Matters
Popular in the Community