If you treat your dog like a human child, then these cute comics will hit very close to home.
Artist Gemma Gené, who is originally from Barcelona, lives in Brooklyn with her beloved dog, Mochi ― oh, and her husband, Peli, too. Mochi, a super-friendly 6-year-old pug, is the star of her "157ofgemma" comic series in which she chronicles life as a doting dog mom.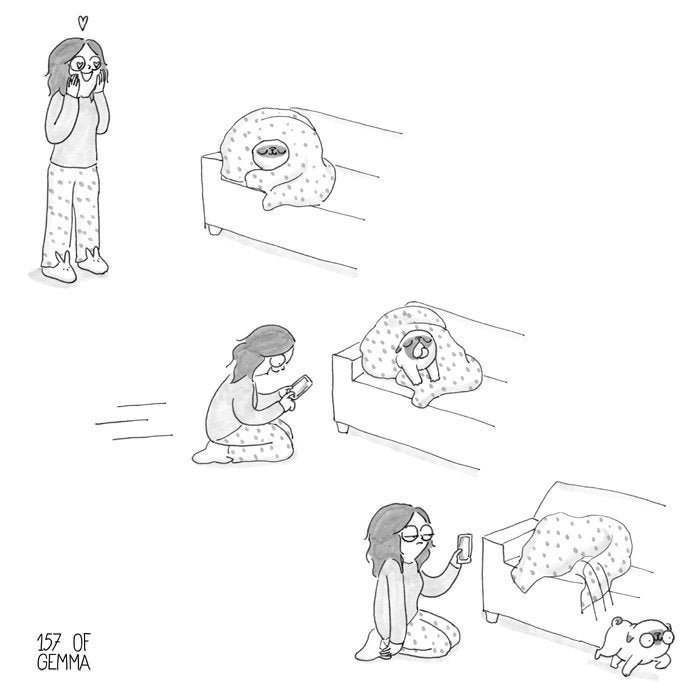 "Mochi doesn't move if he doesn't have to, unless it's to follow me around," the artist told HuffPost. "He is extremely loyal, but only to me, which I love and my husband hates."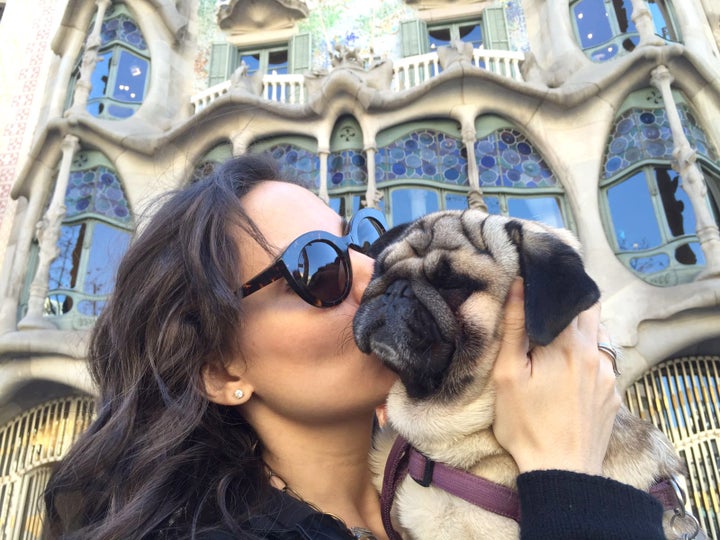 Gené said Mochi and Peli get along better in real life than they appear to in the comics. Still, she is very clearly Mochi's favorite.
"When we got Mochi, Peli wanted a different kind of dog ― a big, playful dog, so Mochi, in a way, was a little bit of a disappointment," Gené said. "At the same time, I spoiled Mochi rotten since Day One and spent a lot of time with him. Peli was more strict."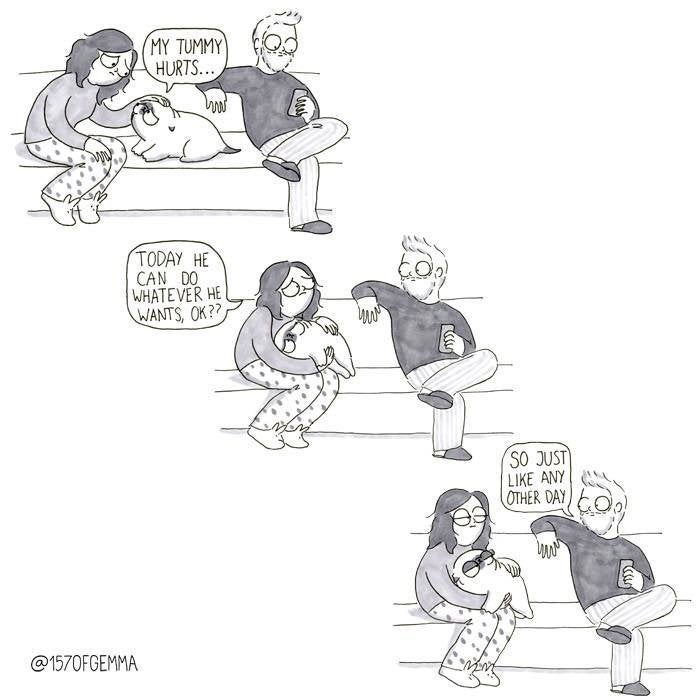 Mochi's irresistible charm makes him all too easy to spoil, so you could say he's grown accustomed to a certain pampered lifestyle.
"He loves food but at the same time is extremely picky! He knows exactly what he wants," Gené said. "And he always gets it because we all exist in this world to serve him."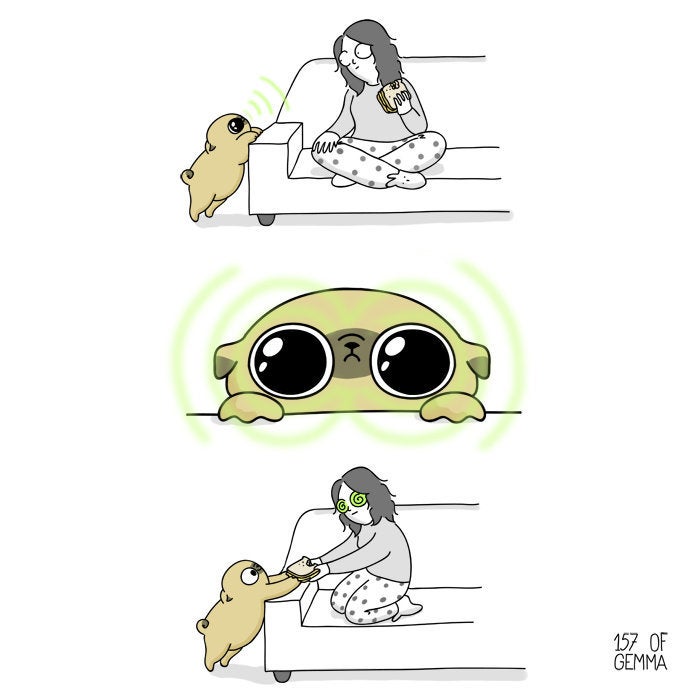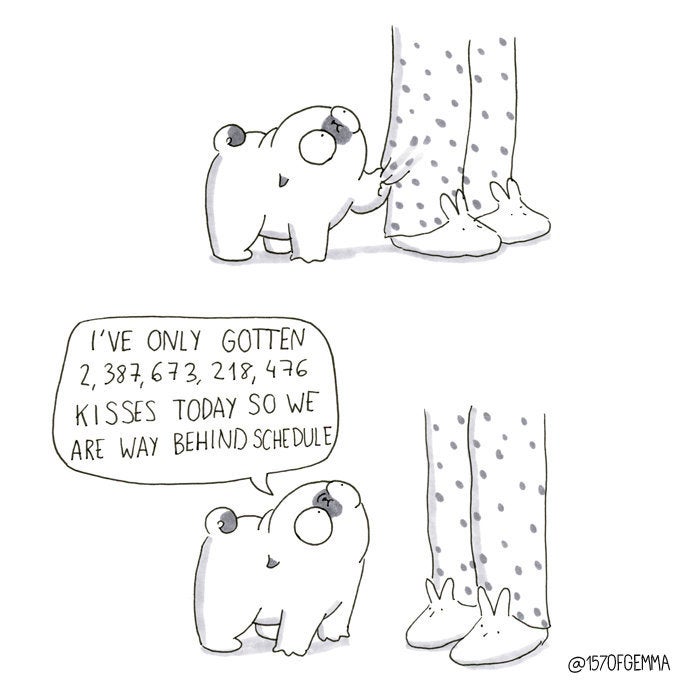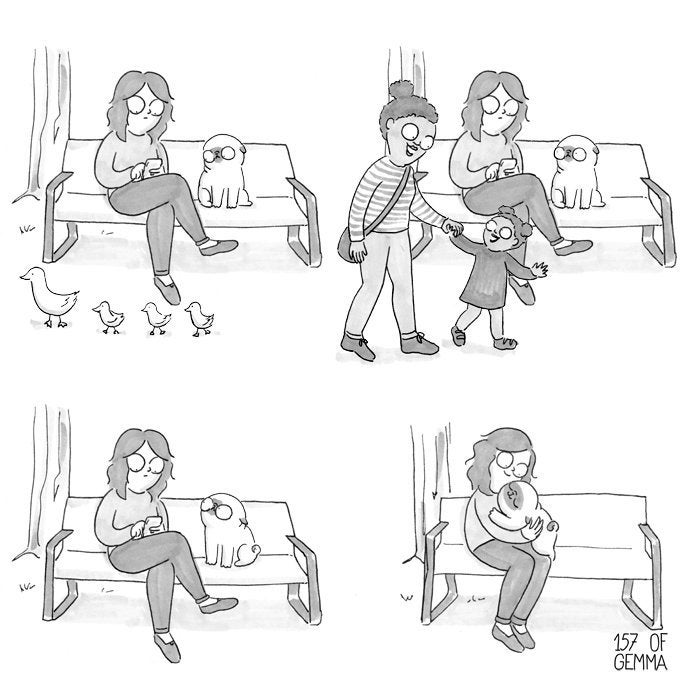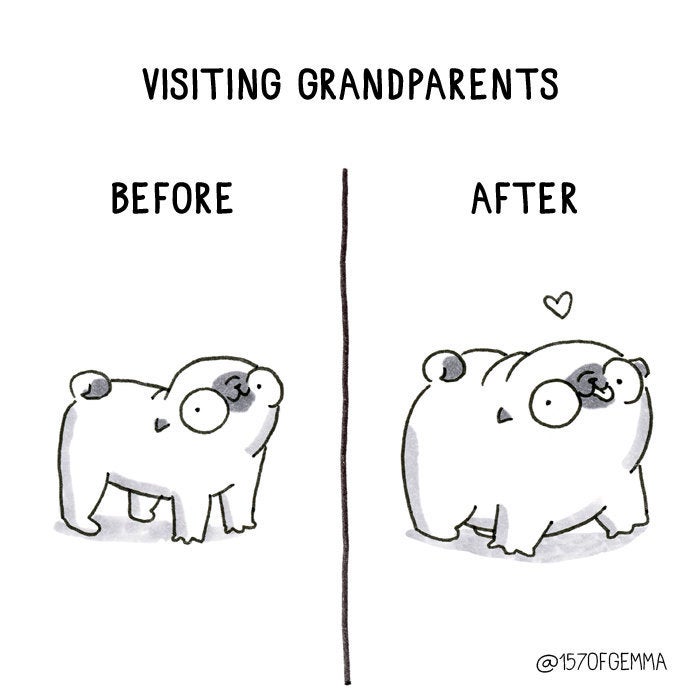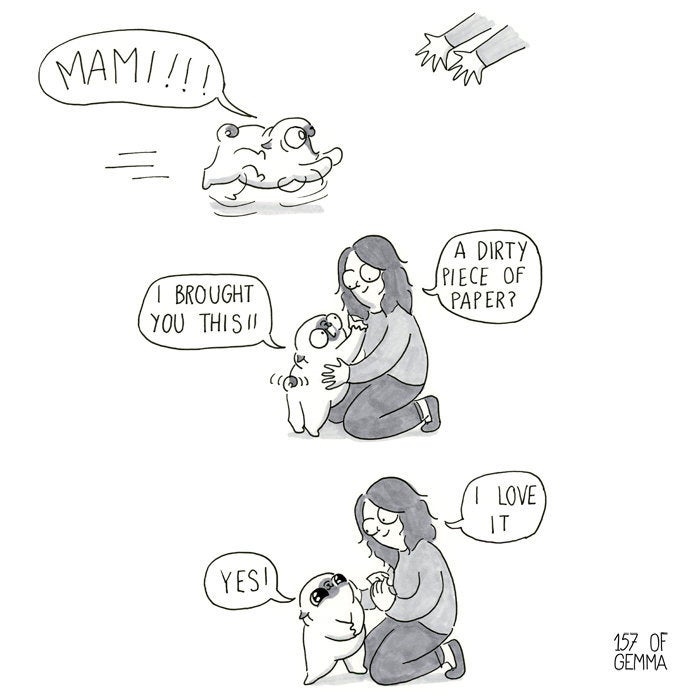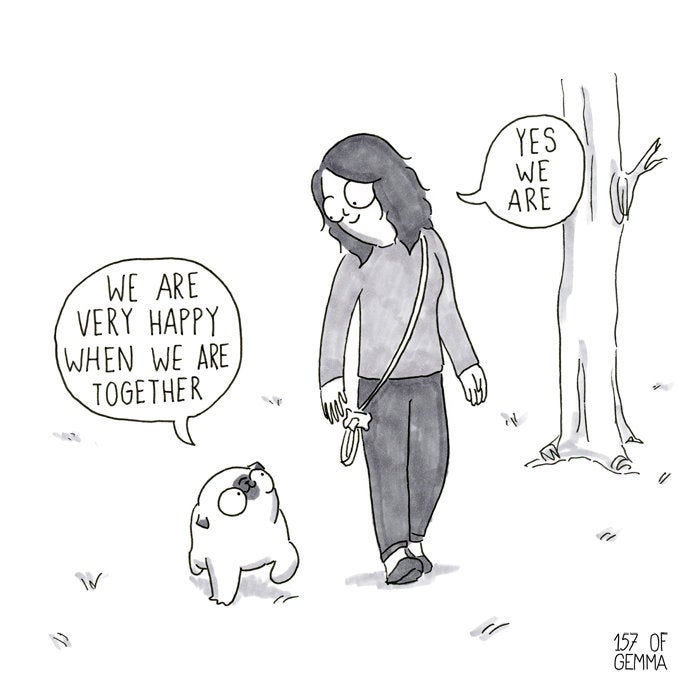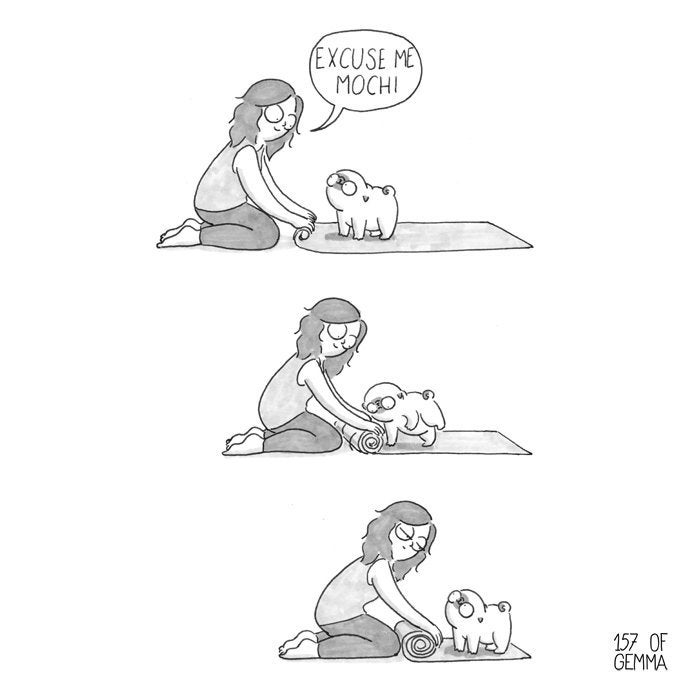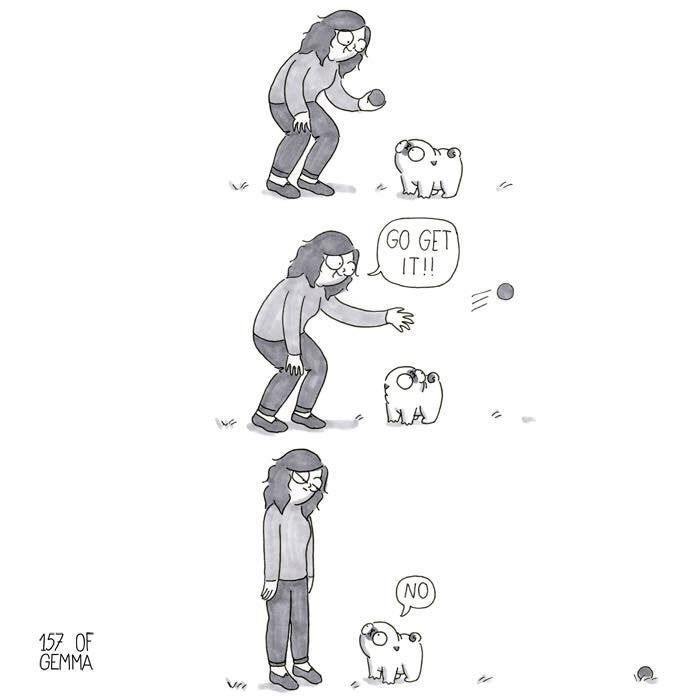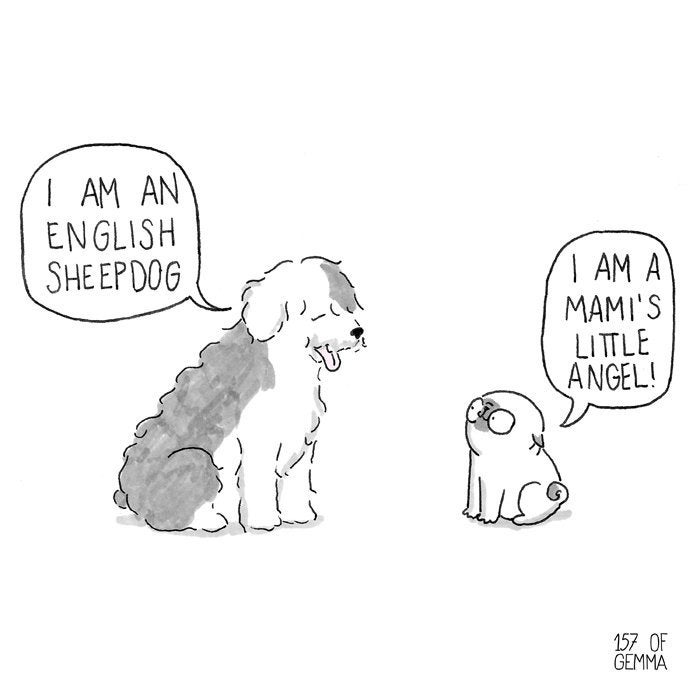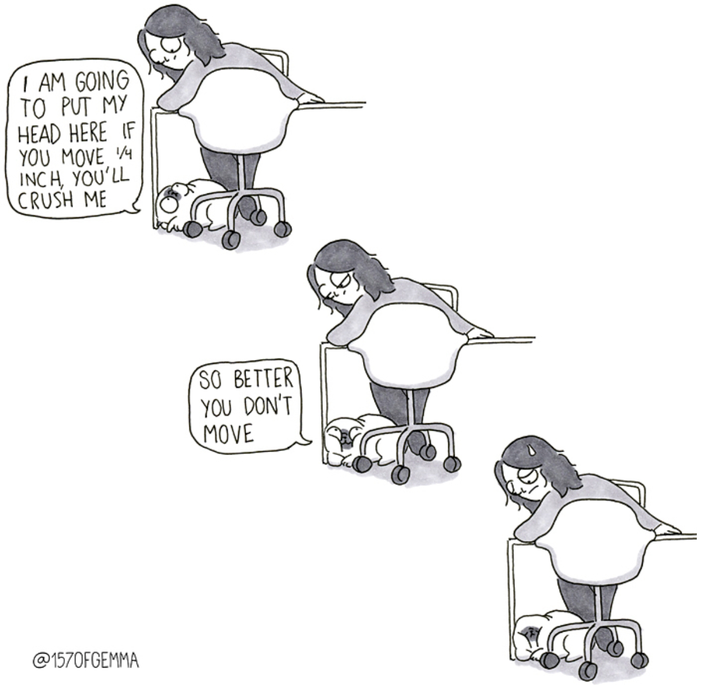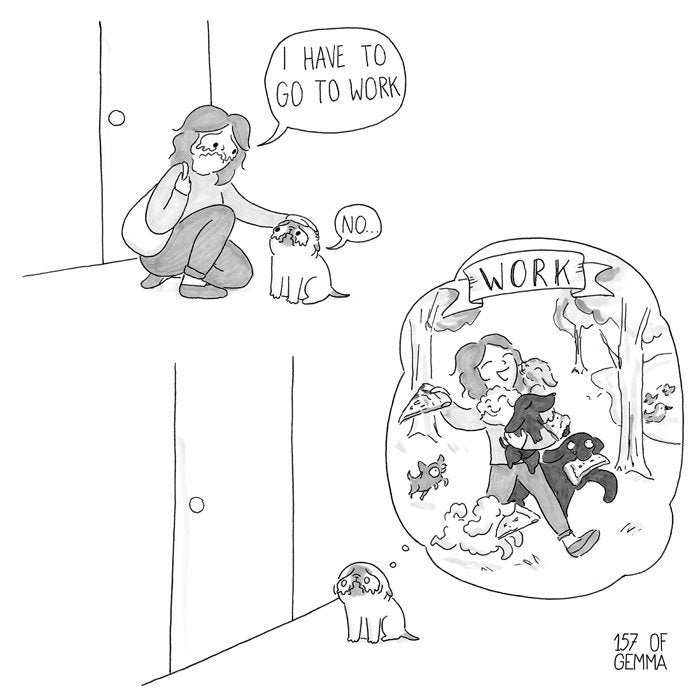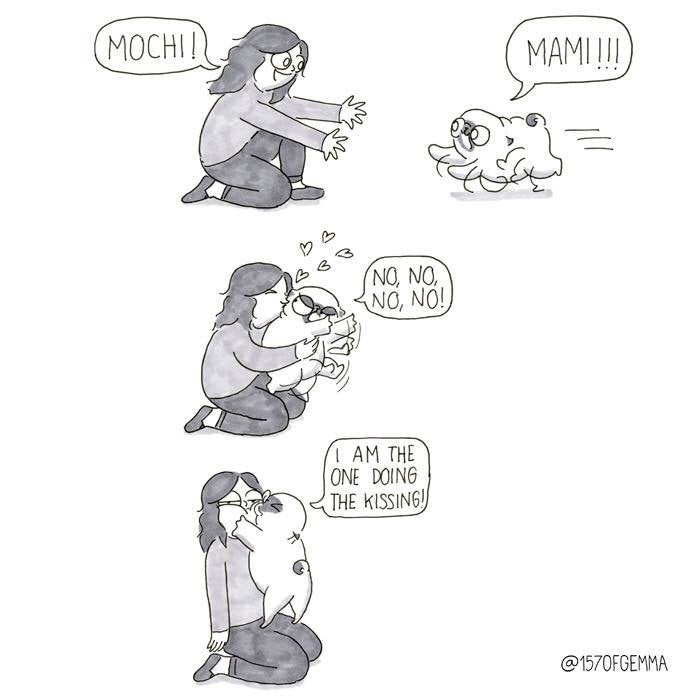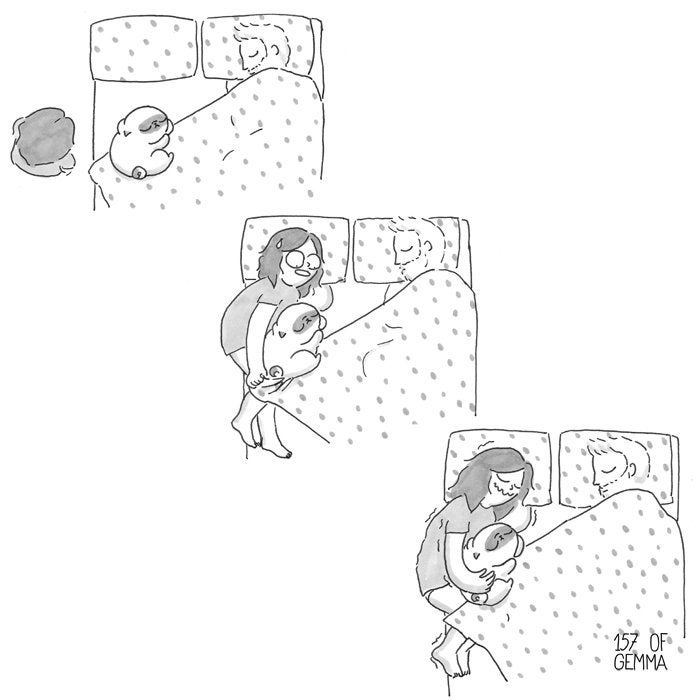 Before You Go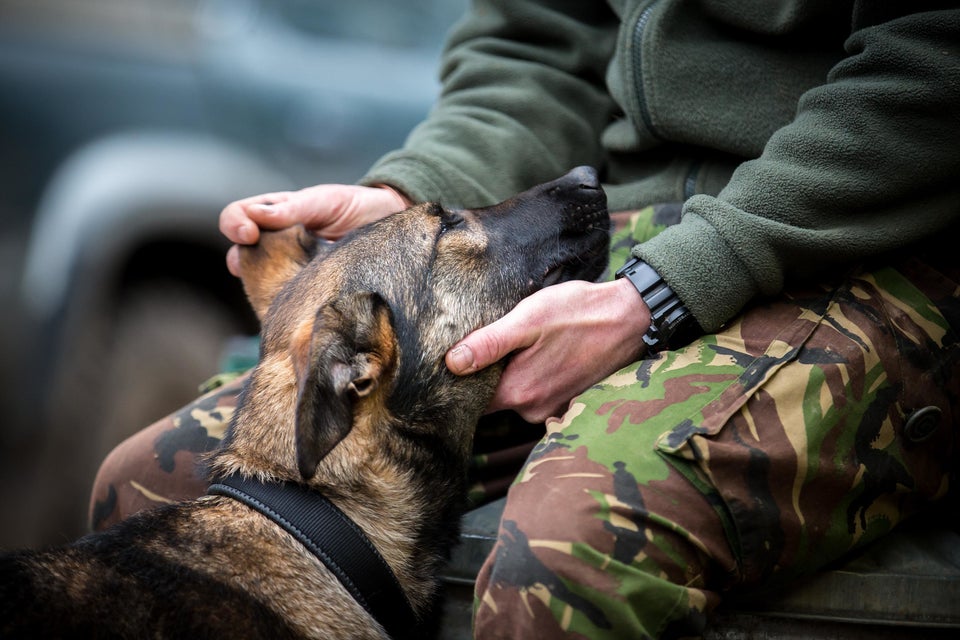 Dog Photographer Of The Year Awards 2018