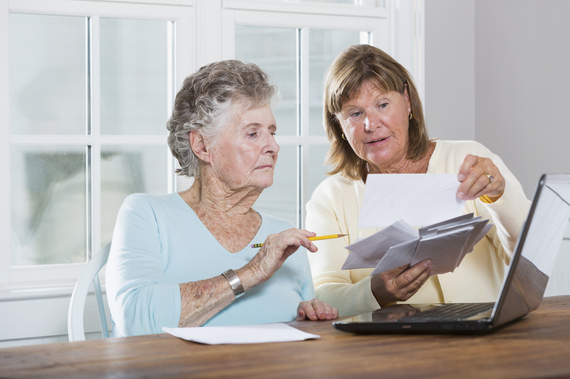 It's that time of year -- the leaves are turning, the air is crisp, and the kids are back in school. Learning is a full-time job when you're young, but it doesn't need to end when you outgrow your backpack. Learning is a lifelong process, and we can help it along by actively seeking out educational opportunities, whether it's learning to salsa dance, take fabulous photographs, or finally speak French. Not only is lifelong learning fun, it helps keep our minds sharp as we age! Looking for inspiration? Here are three ways to incorporate learning into your lifestyle, at any stage of life.
Get Back on Campus
If you're an older adult who wants to learn, you're not alone -- according to USA Today, the number of students over 50 at community colleges has been steadily rising since 2005. It's not surprising as local community colleges offer cost-effective, flexible options for baby boomers who want to take a couple of courses to check things out, but don't want to enroll in a full program. Community colleges also often offer programs specifically for older adults. The American Association of Community Colleges' Plus 50 Initiative helps community colleges develop and expand programs for students over 50. The wide variety of subjects community colleges offer is an added plus, since it means you can study just about any subject that interests you. Take a course with one of your roommates! Learning is a lot more fun when you do it with a friend.
Go Local -- Community, Recreation & Senior Centers
Learning doesn't need to be academic. Local community, recreation and senior centers offer classes, lectures and exhibits on a wide variety of subjects. Want to make some art for your shared home? There's probably a class for that. While some centers offer these opportunities for free, others require you to become a member before signing up, so check before you register. These options provide terrific information and help you learn more about your community and meet others that share your interests at the same time!
Get Online!
One great thing about the Internet -- it is an absolute treasure trove of learning opportunities. Many large universities offer online courses. And websites like Coursera and the Khan Academy have partnered with top universities like Harvard, Princeton and MIT to offer free online courses and learning activities at all levels. Not looking for intense academics? Check out specialized sites like Duolingo where you can learn a new language or America's Test Kitchen's Cooking School to learn to perfect your cooking technique. YouTube also has instructional videos that cover everything from knitting to building a catapult.
Once we get past our schoolyard days, learning is a marathon, not a sprint. Pick a subject that interests you, a medium you find comfortable, and learn at your own pace, on your schedule. Make it a joint activity with your housemates, and you'll double the benefit by making it a bonding experience. However you choose to do it, learning new skills enriches our lives at any age.
Bonnie Moore, 70, is the President and Founder of Golden Girls Network, the only nationwide network that helps mature adults find roommates and access the resources they need to make shared living work. She is also the author of How to Start a Golden Girls Home.
*This article first appeared on the Golden Girls Network blog.
Related