The stars certainly aligned when lifelong Green Bay Packers fan Ryan Holtan-Murphy met his future wife, Marie Packer.
A self-described diehard fan, Holtan-Murphy has been obsessed with the football team since before he could even walk. So when it came time to say "I do," Holtan-Murphy knew there was one decision he didn't need to think twice about. His Packers pride would become part of his identity once and for all.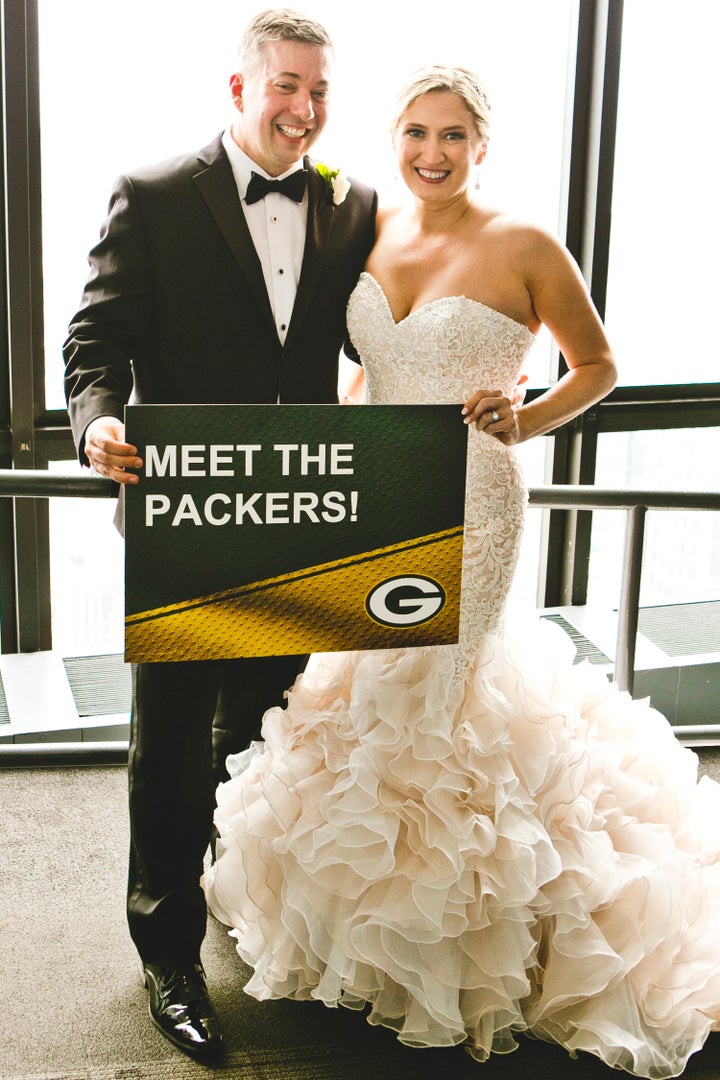 "Honestly it was never even a decision!" Ryan said of taking his bride's last name. "I love her and love the Packers, so it was a no-brainer. Marie very graciously agreed!"
"Marie's family is bemused but happy to let me join the party," he continued. "My family lives in Wisconsin and is completely unsurprised."
Writing over email from his honeymoon in Turks and Caicos, Ryan recalled the couple's June 17 nuptials in Chicago, Illinois, which included some key Packers-related details. The groom surprised his bride with a green and gold suit and other decorative accents.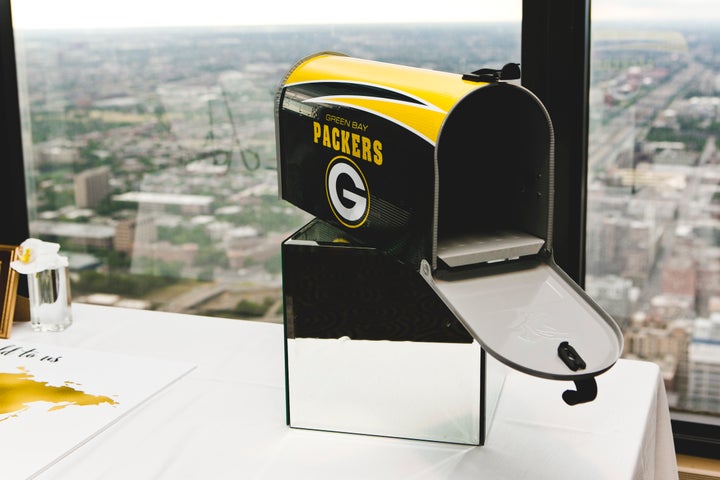 "Marie knew about some of the Packers decorations, but had no idea about the Packers suit," he said. "I wasn't sure she'd agree to go through with it if she knew. We also referenced the team in our vows: 'I promise to be a good teammate, just like the other Packers..."
The team hasn't reached out to the couple, though Miller Lite, the Green Bay Packers' official beer sponsor, sent some beverages to the wedding and the newlyweds' home. They also gave the pair two tickets to every Packers home game this season.
Check out more photos from the wedding by JPP Studios below.