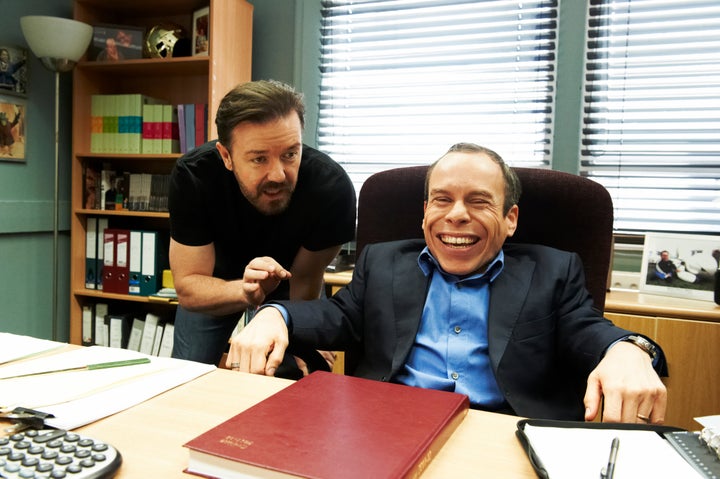 Ricky Gervais is returning to HBO. "The Office" mastermind's new show with Stephen Merchant, "Life's Too Short," has been scheduled for a Sun., Feb. 19 at 10:30 p.m. EST premiere.
Starring "Star Wars" veteran Warwick Davis, "Life's Too Short" is a fictional documentary about Davis's life as a struggling actor trying to get back into the spotlight. Davis plays a fictionalized version of himself and runs a talent agency for little people in show business. Merchant and Gervais also play themselves in supporting roles.
The show's first season will have seven episodes. Guest stars for Season 1 include Johnny Depp, Liam Neeson, Sting, Helena Bonham Carter, Steve Carell and Cat Deeley.
HBO's description for the first episode:
For more than two decades, Warwick Davis was Britain's "go-to dwarf." Now, with his career on the slide, a massive tax bill caused by his useless accountant and a wife who's divorcing him, he decides to open his doors to a reality TV film crew. After interviewing a new assistant, he drops by unannounced to see old pals Ricky Gervais and Stephen Merchant, but Liam Neeson already has an appointment to pitch himself as a serious actor who is serious about breaking into comedy. Written and directed by Ricky Gervais and Stephen Merchant.
Related
Popular in the Community