Friday is upon us and get ready, Thanksgiving is coming. As are the inevitable stresses joys of friends and family gathering together. In preparation of the big week (and holiday season) ahead of us, be sure to take some time for yourself this weekend.
We recommend filling that solo time with some of these:

FIRST THINGS FIRST: Following the news this week hasn't been easiest, but finding some pieces of positivity and displays of solidarity have made digesting the continuous flow of information even the slightest bit easier.

GO DEEP: Zoom in on the amazing depiction of how one city block in Brooklyn has changed over the years. "This Is The Story Of One Block In Bed-Stuy Brooklyn," and you don't want to miss it.

GO FAR: Ready to zoom out again? Follow the breathtaking Instagram accounts of two rad rancher babes: Kate of Kate Loves Horses and Jessie of Owl Face Owl Face. You'll get a daily dose of dogs, horses, epic scenery and acute lifestyle envy.
GEAR UP: If you haven't started planning your Thanksgiving feast yet, we've got you covered. Check out all the recipes, hacks, tricks and tips you could ever need for the big day right here. Anticipation is half the fun.
BID ADIEU: Say so long to "The Soup," which sadly got canceled this week. Shed a tear for everyone's favorite tall, handsome and hilarious TV host, Joel McHale, and revisit some of the best of the show's best clips.

GET YOUR HANDS DIRTY: Well, not that dirty. But check out one of our favorite Pinterest accounts, by our friends Brit + Co. Itching for some DIY projects? You'll find all the inspiration you need right here.

RELAX: Finally, while you're holiday prepping, remember to add in some stress prep too. Here are 8 Tips For Dealing With Stress and some specific steps you can take to reduce stress this holiday season.
Take time for yourself, breathe and recharge. And start making room for pie now.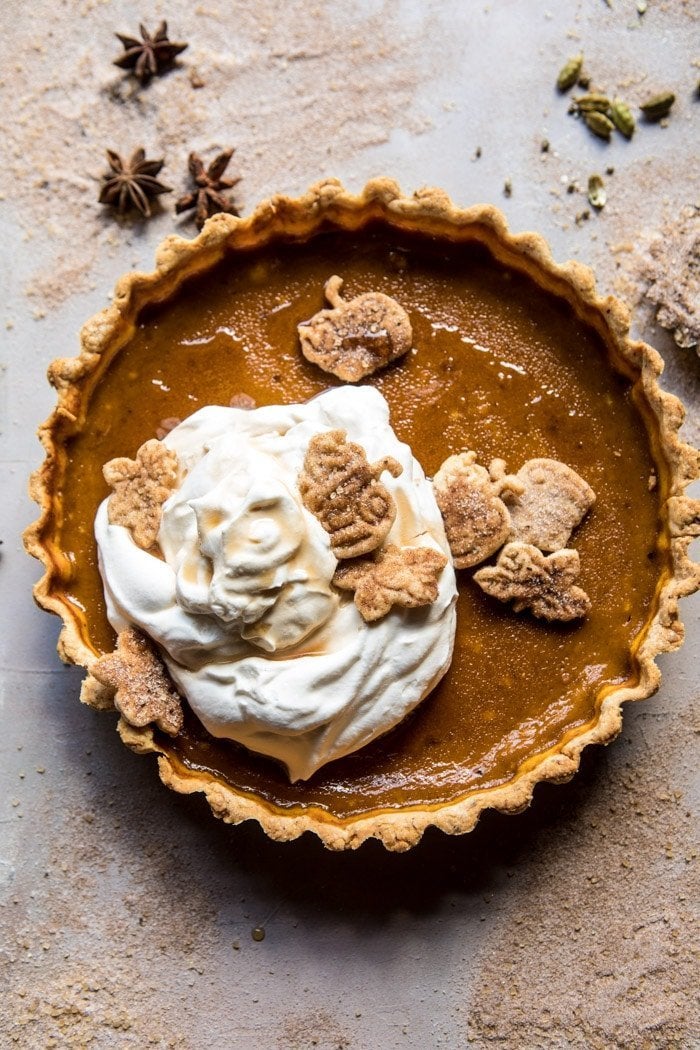 Thanksgiving Pie Recipes
Related