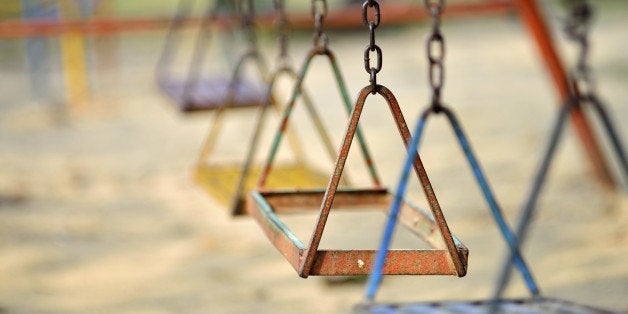 Two recent reports make it clear we are flat out failing when it comes to lifting children out of poverty. We've got to do better, here in California and across the country - and we can.
The latest U.S. Census figures on poverty and income for 2014 show that the long slow crawl out of the worst recession since the Great Depression is still leaving more than 20 percent of our kids living in poverty. The child poverty rate is essentially stuck in neutral, but for the 1 in 5 kids living in poverty that is actually moving them backwards.
Because as research from a another recent report makes clear, the more time a child spends living in poverty the less likely their chances are of succeeding as an adult in education and in work. And the catastrophic effects of poverty on children's physical, emotional, and cognitive health cannot necessarily be undone.
Analyzing 40 years of data, researchers at the Urban Institute found that children growing up in poverty are less likely to finish high school, go to college, or stay out of jail than their wealthier peers. And time matters. Adults who have spent at least half of their childhood in poverty are 37 percent less likely than kids who live in poverty for only one year to hold jobs as young adults and 43 percent less likely to earn a four-year college degree by age 25.
It is a continuing source of collective shame that in a nation that generates trillions of dollars in new wealth every year, so many children are from families that cannot afford basic needs like food and shelter.
And in California, the problem is even worse than the national average. As the California Budget & Policy Center wrote in its recent look at the new census numbers, these new stats do not take into account that the cost of living in California is much higher than in other states. Federal poverty statistics, they wrote, "substantially understate how many people face economic hardship in our state."
Who pays the price for this? We all do. Not only do the child and the family suffer, but middle class taxpayers bear the burden of caring for those who cannot contribute fully to our economy and make it on their own.
We must be smarter and work harder to ensure all children have the opportunity to thrive in the 21st Century. There are three things we should do right now to help reduce child poverty.
First - Start with early childhood. From childcare and pre-k to
nutrition and health care, we need to improve our systems and then invest more in them to ensure kids zero to five get off to the right start. In California, Common Sense Kids Action recently launched the Right Start Commission that will, in the coming months, recommend how to fix the state's dysfunctional early childhood support system.
Second - We must provide every child with a 21st Century learning
environment. One of the important and achievable steps to take is to make sure every classroom and every home has affordable access to high-speed Internet. There are five million homes with school-aged children in America that don't have high-speed Internet, and that
hurts kids' ability to complete homework and parents' ability to find good jobs. Low-income homes are the least likely to have broadband at home.
Third - We need workplace policies that reflect the families that are fundamental to America. Employees are also parents; they need wages they can raise a family on, paid sick leave that recognizes their children will sometimes need taking care of during the day, and tax policies that ensure that adults who go to work every day will not live in poverty.
When next year's Census figures for income and poverty come out, policymakers in California and across the country will be justifiably praised if they show that we are finally on the hard but necessary road of working to ensure every child has the opportunity to succeed and make America a better country for all of us. If not, they will have to take responsibility for having forced millions of children to spend yet another debilitating year in poverty, at great cost to us all.
REAL LIFE. REAL NEWS. REAL VOICES.
Help us tell more of the stories that matter from voices that too often remain unheard.