Every day, along with 40 other daily givers, I have the privilege of making seed grants to up and coming social change leaders around the world. Our team at The Pollination Project is happy to share the extraordinary people and projects that our community of daily givers is honored to support this week.
Ebola Prevention in Liberia.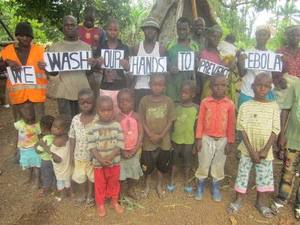 In Lofa county, Liberia, Morris Darbo, a current Pollination Project grantee, is working on a life-saving project. Lofa County was ground zero for the current Ebola outbreak in Liberia. People continue to die in the county due to lack of awareness on measures to stop the spread of Ebola, like the washing of hands with chlorinated water and soap. Morris and volunteers from his organization will help by traveling by foot to spread awareness about the disease and by supplying 20 remote communities with buckets and sanitation supplies to help halt the disease.
Kindness to Animals in South America.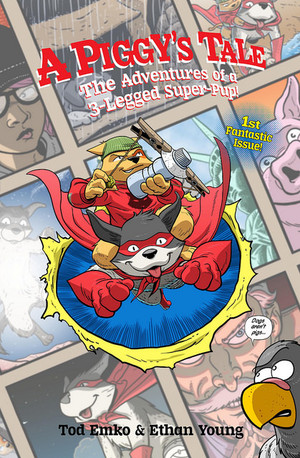 Tod Emko and Andrea Gordon want their comic book heroes - a three-legged dog, a cat and a woman with a disability - to make their debut in Spanish. "They fight against bullying, they teach equality, forgiveness, mercy, and love to all," Tod said. "All the characters are subtly vegan, and the main character's spiritual guide is an angel form of a farmed pig." Already printed in English, Tod and Andrea will publish "A Piggy's Tale" in Spanish and distribute it throughout South America, starting with the Galapagos.
A Future for Girls in Kenya. Prostitution, HIV/AIDS infection and the inability to make informed decisions are just some of the challenges faced by girls in Kenya who are orphaned. To help these girls, Judith Makungu and Peterson Obusuru created the Out of School Orphan Girls Project (OSOGiP), which teaches marketable skills such as catering, hair dressing, cake baking, tailoring, and small business management. "My inspiration is the solutions for their future are in our hands, and our positive struggle changes the world for the better," Judith said.
Food Security in San Francisco.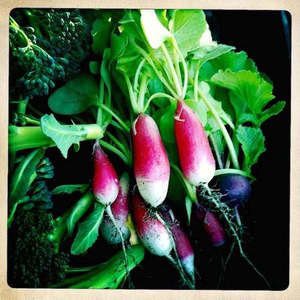 Friends of Alemany Farm (FOAF) is an all-volunteer organization in San Francisco, California that encourages food security and educates local residents about how they can become their own food producers. In 2013, with the help of a community of volunteers, FOAF created the Greenhouse Project. They built a greenhouse to grow their own seedlings, which enables them to educate their volunteers on the growing cycle, while also dramatically reducing the cost of acquiring seedlings for the farm. FOAF collectively grows over seven tons of vegetables and fruit annually, and also hosts dozens of school and service learning field trips every year.
Fighting Malnutrition and Deforestation in Guatemala. Rita Doppenberg and her family have been living in El Progreso, Jutiapa, Guatemala for five years, building relationships and working on their mission to support indigenous Mayans. Malnourishment plagues the region, and many villages' only income is from selling firewood. The Doppenbergs hope to change that with their DIG Nursery Project which provides options for reforestation, as well as sustainable organic farming practices to reduce hunger among Mayans in the region. Rita explains, "We have worked with villages and have in place a 'Village Empowerment Plan' to give people a hand up instead of a hand out. We have found that the people want to help themselves and all we need to provide is the tools to empower them to do it."
Green Jobs in Washington, DC. With more than a decade of experience in employment development, Cynthia Hobson has started a program in Washington, D.C. meant to give at-risk youth the skills to compete in the blooming green economy. Her new project, The Dream Center Green Job Training Project, provides young unemployed and underemployed men and women with everything from instruction in job etiquette to pre-apprenticeship opportunities. "This project will meet the need for skilled workers in the environmental sector where there is a high demand in construction, environmental sustainability and green buildings," she said.
Want to be part of the joy of giving? Join our Daily Giving Community, or simply create your own giving practice. It will change your life!
Calling all HuffPost superfans!
Sign up for membership to become a founding member and help shape HuffPost's next chapter