I was just about to head off to the Moroccan desert to experiment with the second prototype of the Solar Sinter, when receiving the news that I was one of the W Hotel Designers of the Future. The brief came in soon after and I took it with me to the desert from where I went straight to Milan to the Salone del Mobile where the official announcement was made in very fancy fashion right at the Duomo in the centre of Milan.
Although the brief was with me for a good month now I still could not decide what to do. The experimentation in the desert and the frenzy of Milan had kept my very busy. But by now time was pressing and I starting experimentation right away back in London.
For me it was clear I wanted to work with light as this had been the focus of my work for a while now mostly in terms of natural light and I wanted to extend my knowledge towards artificial light sources especially LEDs. As all my projects start with experimentation with a medium or subject that I am not familiar with, I started to experiment with flower pollen trying to make light visible by this amazing natural material. A week of experimentation went by and the experiment failed and with no more time to lose I went for another subject, which had intrigued me for some time.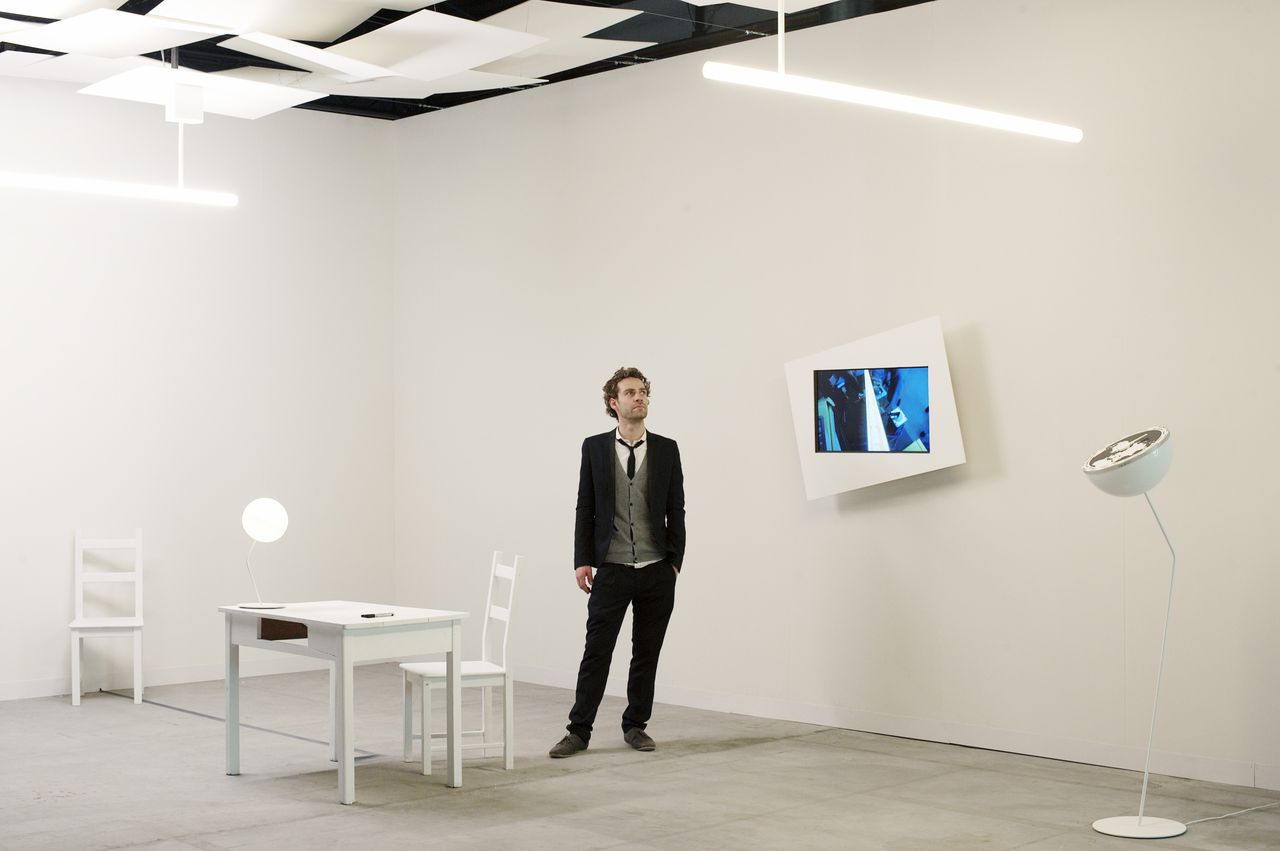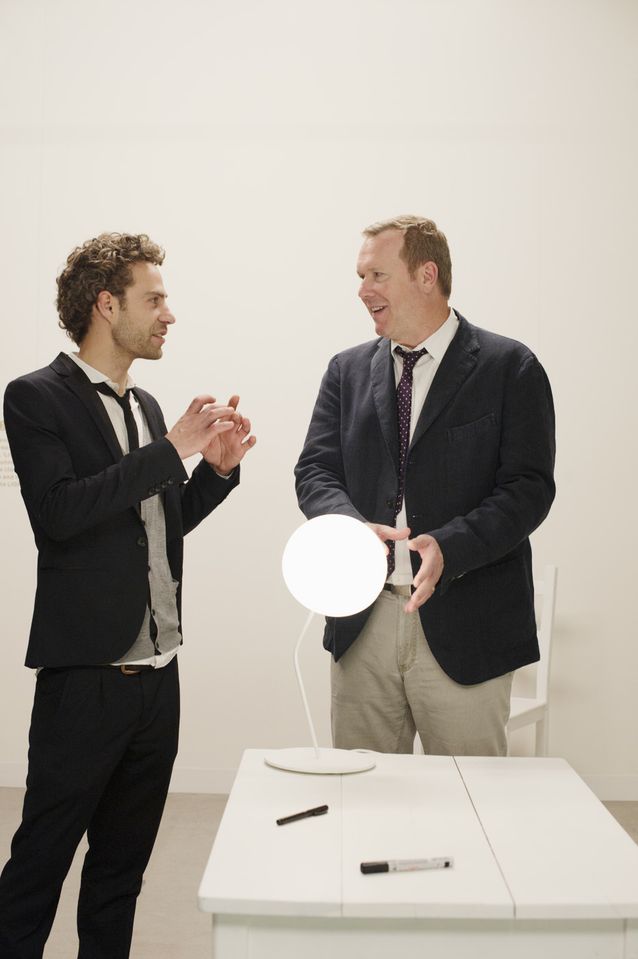 There where three aspects about natural light which seemed most relevant when thinking about artificial sources of light. One is intensity, the second is colour rendering or light temperature and three motion or movement. The movement in light is probably the one which is addressed the least in lighting design but to me seemed one of the most important aspects. What we see of all our objects, surfaces and surroundings is only the reflection of light and while in nature everything is in constant motion as the earth is moving, indoor spaces are ever static. Natural light goes through constant change through time in terms of motion, intensity and colour rendering whereas most artificial light sources are entirely static. Light and time are inherently connected and although looking up to the sun checking the hour of day has become rather infrequent practice, sunlight is still the ultimate clock. The unnoticeable movement of light and shadow arguably is one of the most significant qualities of natural light as objects and spaces are ever changing in their appearance and the transitional qualities from light to darkness, from shadow to light, create the most interesting facets of light, lending shape and texture to all that surrounds us.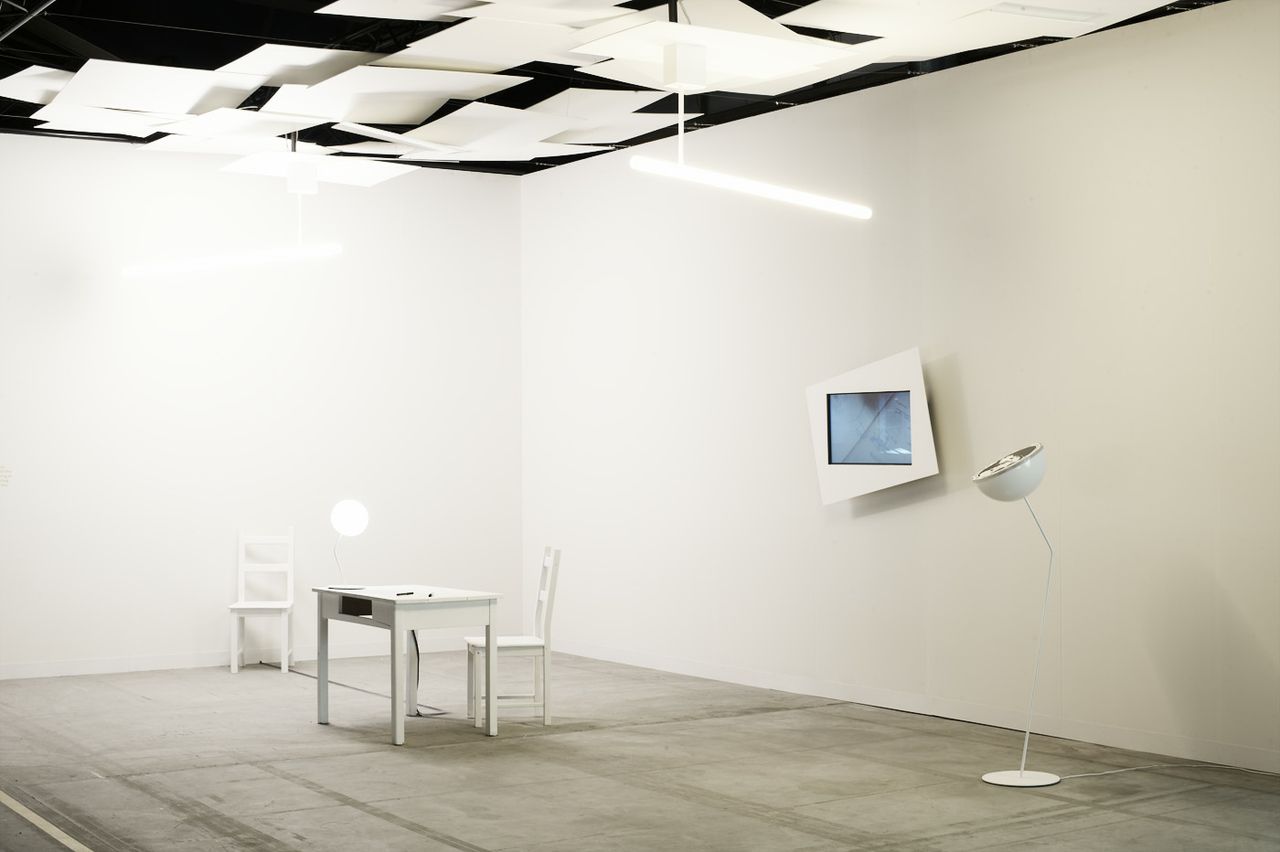 So LIGHTzeit was born. Ordering materials and straight to my workshop in Germany experimenting, building and designing at the same time. As the exhibition was in Basel, Switzerland getting the right papers for the custom officers became a job in itself and so off we drove to Basel. Two day set up and everything else was kindly provided... It was a very enjoyable and fast-lived experience.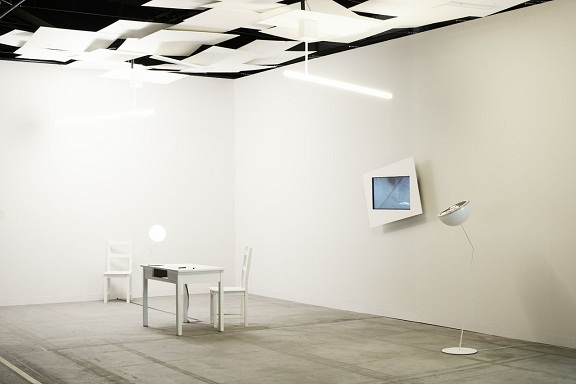 Related
Popular in the Community