"The more involved artists are in conversation amongst leading-edge technology innovators, the more humane the future becomes. If art is left out of that conversation, you have a tech revolution that is devoid of human element. We must have art thrive in the world of technology, because it can."
While many artists of our generation gear themselves towards technological defiance (though their thousands of social media followers would prove otherwise), Canada-born, Brooklyn-dwelling artist, Krista Kim, is using the advancements in our age to her artistic benefit. The artist is part of an evolving movement called "Techism", which supports the marriage of technology and art in a way that strengthens both aspects of our culture. As a creative platform that isn't necessarily new, but definitely intensifying, Techism has the ability to open extraordinary, obscure doors that neither art or technology can do alone.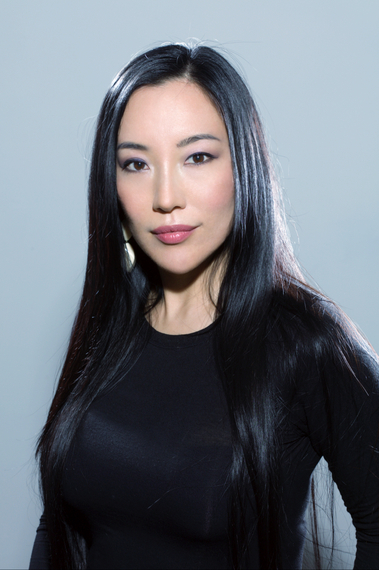 Influenced by artists such as Rothko, Duchamp and James Turrell, Kim works to create an optimum experience when viewing her art. Her goal as an artist is to express complete digital consciousness and to shift viewers to this awareness- a truth behind our digital age, that can ultimately result in something beautiful. Kim uses a massive database of LED light photography, photoshop, binary code and dynamic software along with the best digital printers and progressive engineers, in order to produce her meditative, bold works of art. Often around 48X70, her series is only a small, and alluring, demonstration of what Techism can produce. Kim's self-taught use of binary code give the pieces an illusion of incandescence.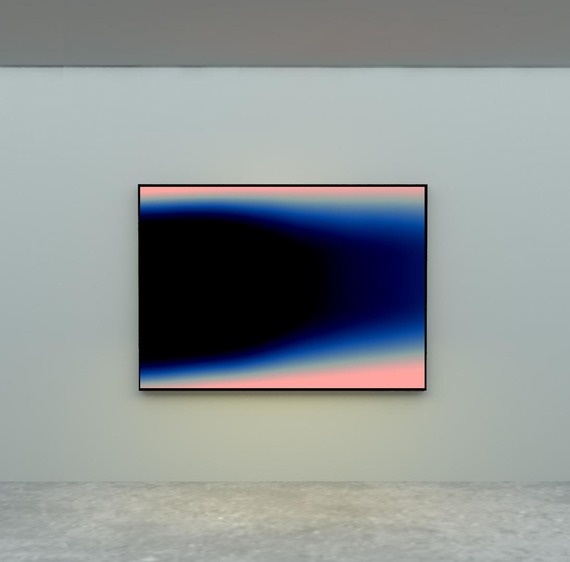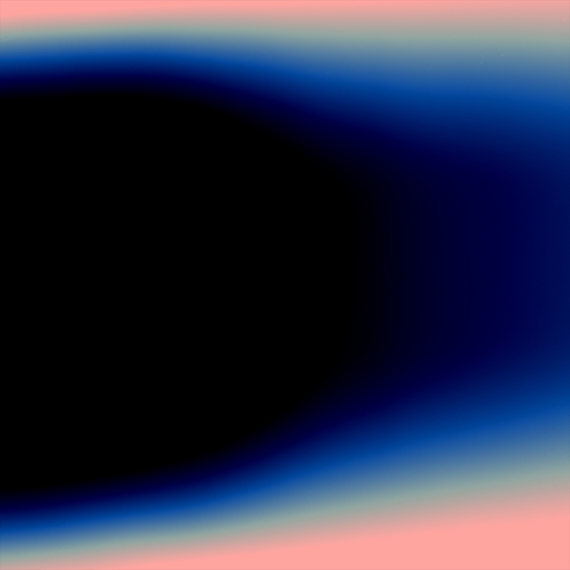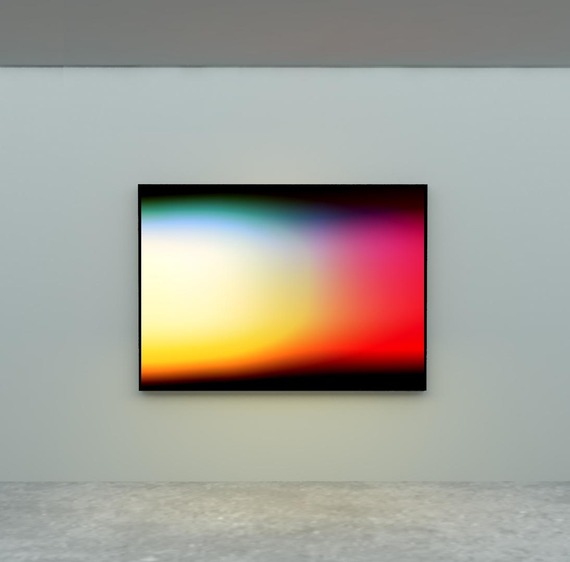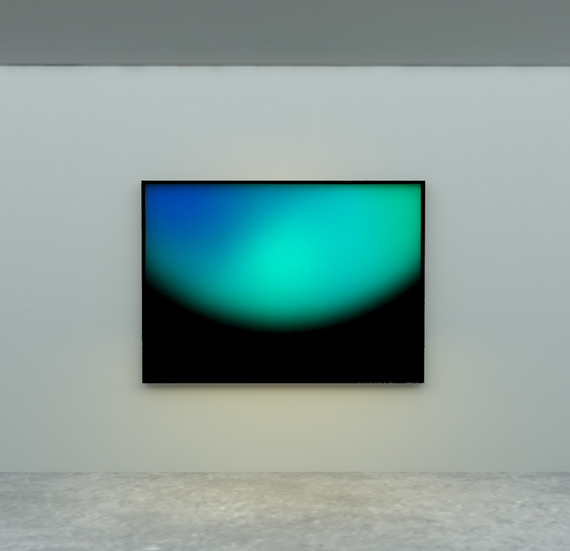 "We are entering an age of digital consciousness, and transcending time, space and reality. For the first time in history, we have developed a new wave of communication, forming our virtual parallel existence. How does this affect our perception, our thinking? If you look at other areas of art, technology is what drives us forward. Take music, for example. Now you have electronica, the new rockstar is a DJ. They take samples, restructure them through algorithms using software. That's precisely what I am doing. LED lights are always shining in our retinas, we are always looking at a screen. Instead of believing these lights are a source of distraction, I am driven to create painterly landscapes with them. Sampling, distorting, creating. The same way a DJ does."
After spending time in Japan, Kim found herself recreating her experience in the zen gardens, but with her own work. Japan is known for tailoring a viewer's experience of art in accordance to the work itself. There is a 'zone' that is often enhanced to create a meditative energy. Kim's work intentionally proves that this expressive exploit can be accomplished through digitally enabled artwork. After only a few years of creating art in this direction, Kim has exhibited quite a bit in Singapore and has gained eager fans on social media, especially Instagram.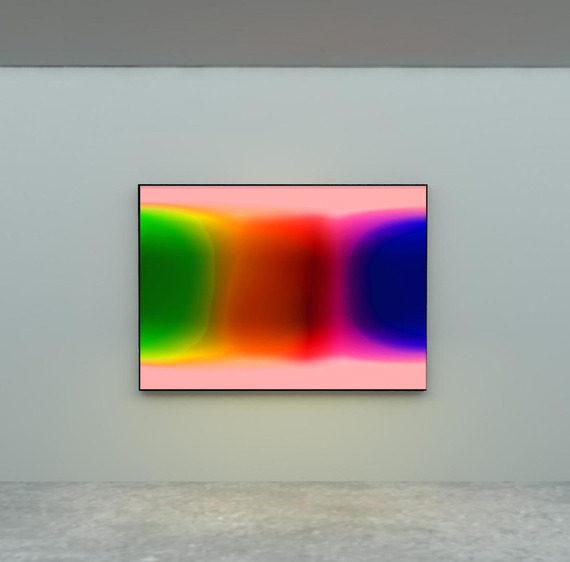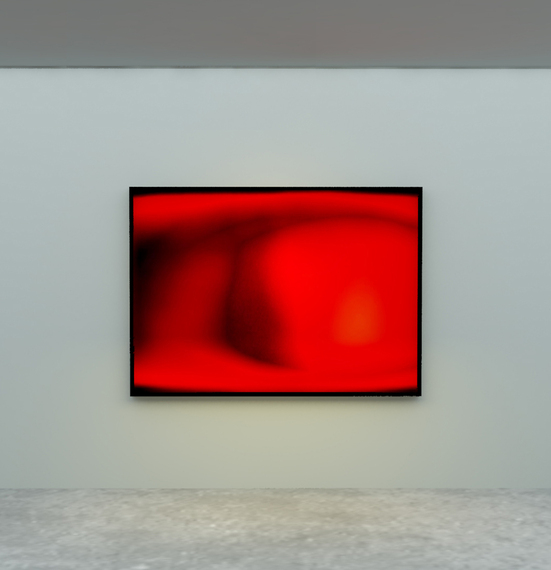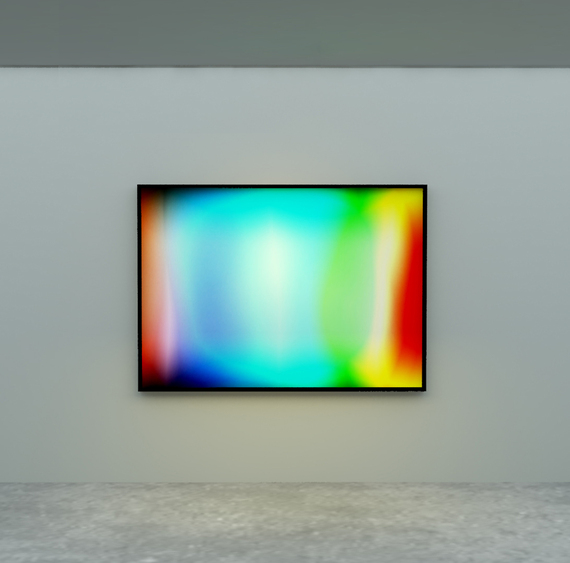 Kim was recently invited by the curating group, Avant Arte, to participate at a group show that will feature the most trending artists on the internet currently. Until April 29th, 2016, you can see her work at Guy Hepner Gallery in Soho, NY.

"Techism is the future, lights are my medium, innovation needs creativity. I'm helping to create this dialogue as a foundation for other artists to create and be inspired by technology."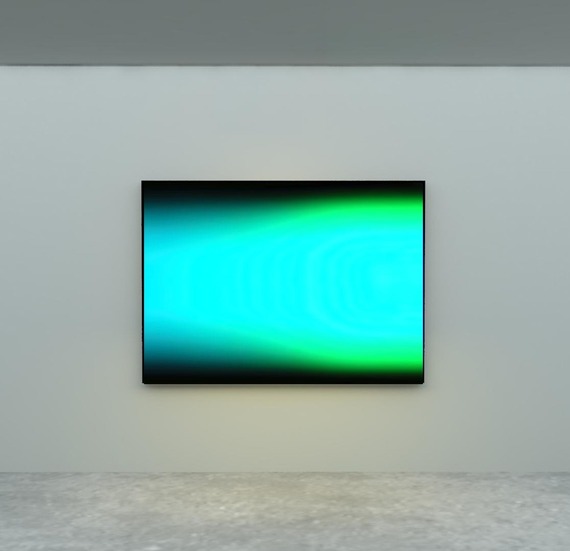 All images courtesy of Krista Kim
Calling all HuffPost superfans!
Sign up for membership to become a founding member and help shape HuffPost's next chapter