By: Olivia Waldorf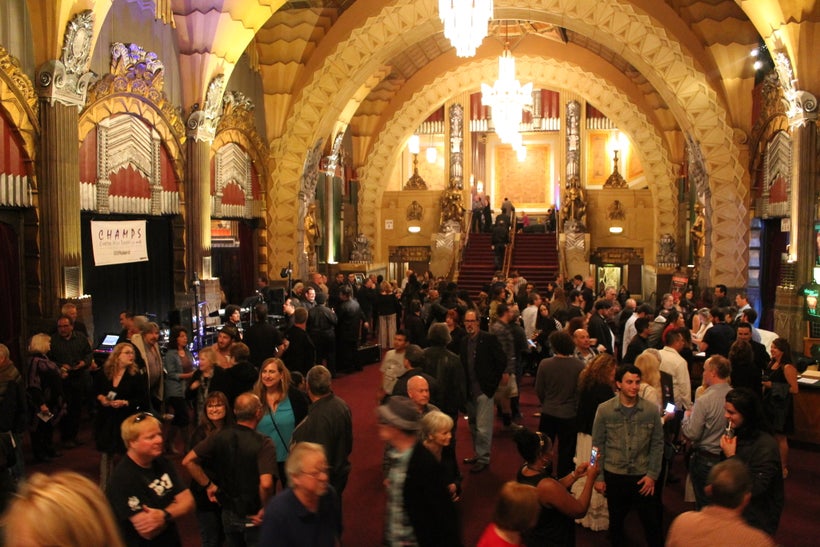 "Autism speaks, it's time to listen!" Shouted Kyle Cousins from his spot on center stage Saturday night, May 21, at Light Up the Blues. Cousins, a singer on the Autism spectrum, paved the way for more talented artists diagnosed with autism. Kyle graciously allowed his single, "Everybody Wants To Be Heard" to act as the campaign song for Autism Speaks from 2009 to 2011. When asked about sharing the stage with emcee Jack Black and host Stephen Stills for the second time, Cousins responded, "I'm looking forward to sharing the bill with those guys again."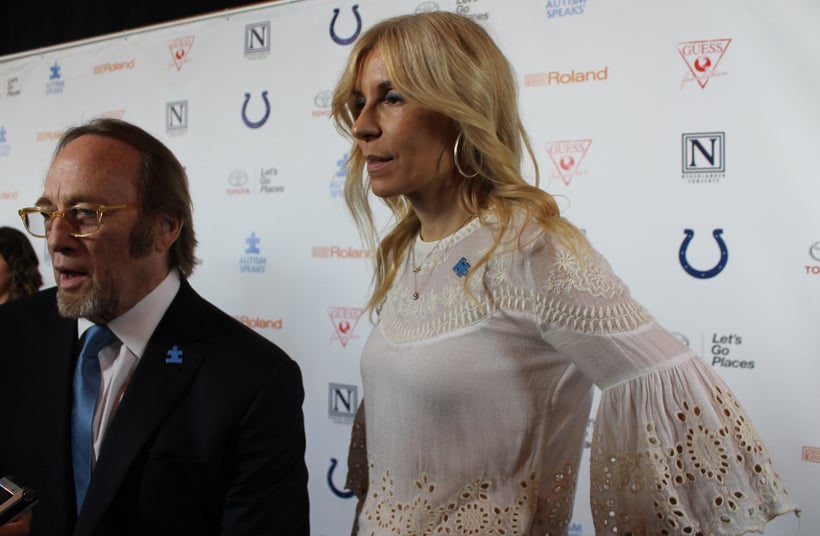 With the courageous help of Stephen and Kristen Stills, Light Up the Blues held its fourth benefit concert for Autism Speaks at the famous Pantages Theatre on Hollywood Boulevard. This influential event not only showcased artists on the spectrum like Nikki Nik, Spencer Harte and Soulshocka, but also well-known talent such as Matt Walsh, Andy Dick, Christina Applegate, Neil Young and much more.
Speaking about the ingenious idea behind Light Up the Blues to Los Angeles Entertainment News (LAEntNews), Stephen Stills began speaking about his own son who is on the spectrum, "We were laying by ourselves and watching Henry (his son) look into the speakers and say we should do a blues concert for autism."
Christina Stills, Still's wife, added proudly, "Think about abilities rather than disabilities." And so the idea was born, an Autism awareness benefit concert that would draw the attention of every demographic.
The metaphor of finding and using the "right key" to open multiple locked doors is often used when explaining how raising a child on the spectrum works. In this case, that key is music. Using the "music key" unlocks more doors than just one, allowing children and adults living with Autism to thrive in their own creative way.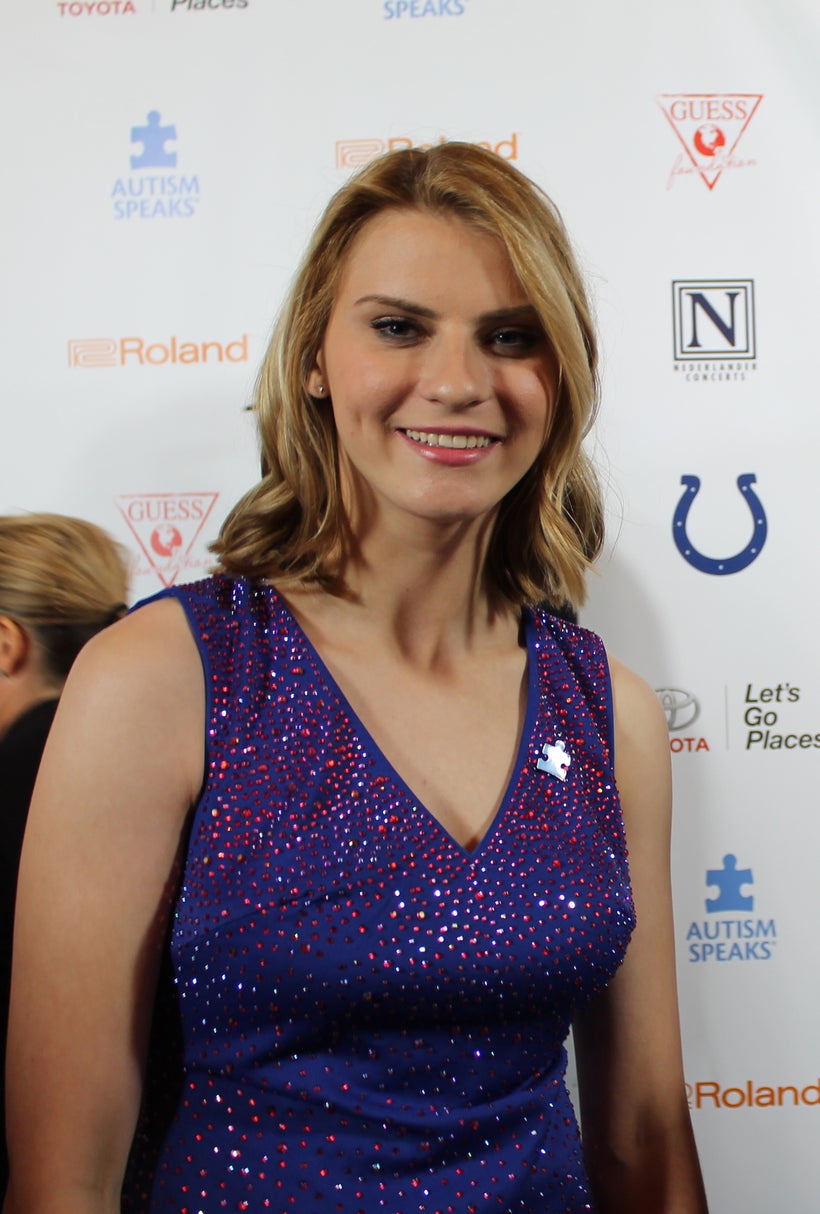 "Autism Speaks introduced me to one of my favorite artists, Christina Perri and I got to sing and work with her. It was an amazing experience," said Nikki Nik in her interview with LAEntNews where she shared everything that Autism Speaks and Light Up the Blues has done for her.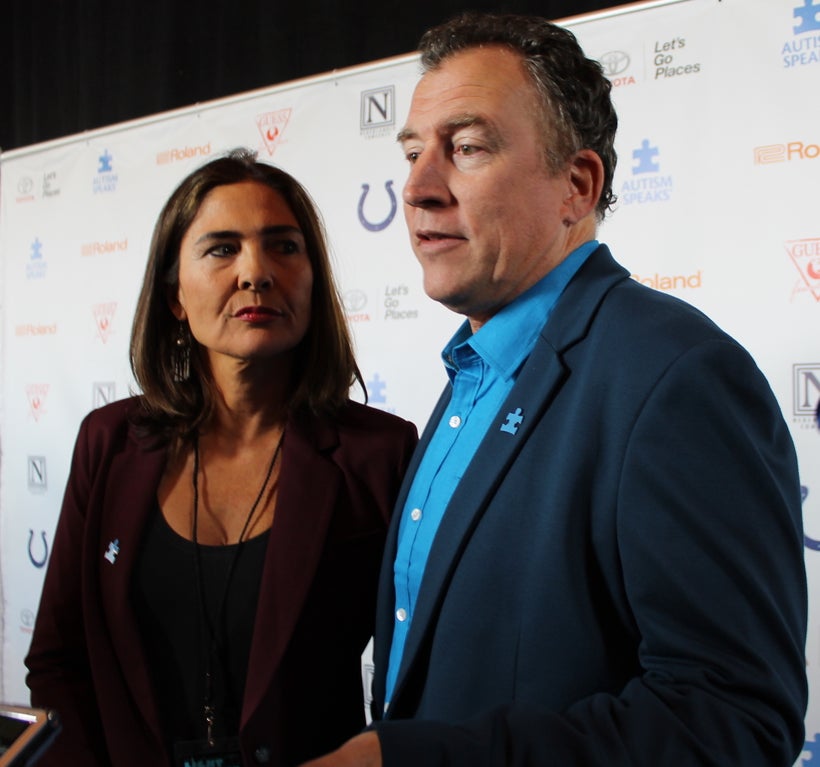 Photo: Navah Paskowitz (left) and (Matt Asner)
Photo Credit: Olivia Waldorf
Matt Asner, the executive director of Autism Speaks who also has children and a brother on the spectrum, started by saying, "For me, I was a volunteer and I was just a producer and director and I thought 'okay, I need to be doing more'. So I decided to change my career, so now I'm with Autism Speaks." Later Asner added about the event, "We just want to celebrate and revel in the talent that's up on that stage. Music is a universal language."
After the blue carpet came to a close, the velvet curtains within the theater began to rise and the actual show began. Jack Black was the first to appear on stage, shooting around his classic witty banter. Jack's larger-than-life stage presence kept the audience laughing every time he stepped behind the microphone.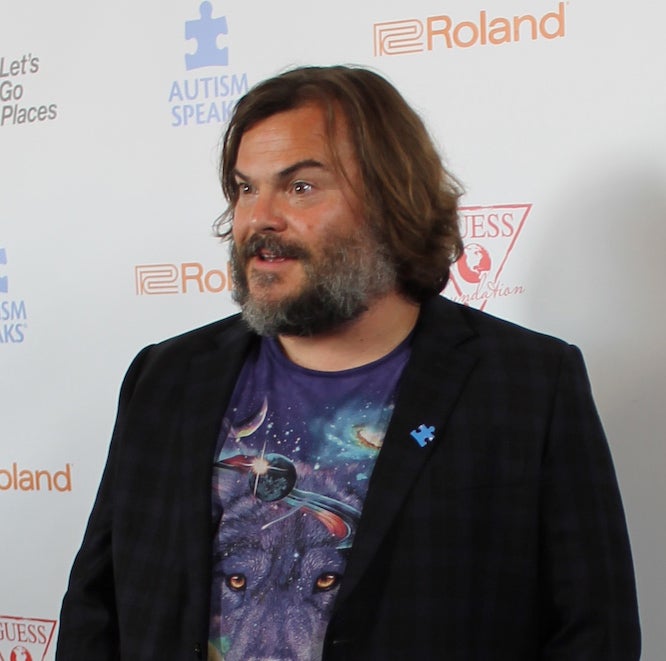 Stephen Stills started off the night with Girl of The North Country by Bob Dylan, which was then followed by Dylan's son Jakob taking the stage for a few songs. Multicolored lights swept over the audience as each performer repeatedly stole the show. Stills wowed the crowd with his new band The Rides, featuring Kenny Wayne Shepherd and Barry Goldberg.
After most of the sets were finished, Light Up the Blues auctioned off two harmonicas signed by Neil Young and two, blue Fender guitars signed by the talent. With just these items, the benefit was able to raise more than $11,500.      
Black, who told LAEntNews, "Whenever Stephen and Neil get together, it's a special occasion," got what he came for when Stills and Young brought the show to an epic close with Young's, Rockin' In The Free World.
"I learned about Autism. I learned about diagnosing Autism, I learned that there are things you can do to help autistic people. I think this whole event and working with Autism Speaks really opened my eyes to see ways to help them (those with autism)." Chris Stills said, summing up the night and the pressing need for Autism spectrum education and awareness.
REAL LIFE. REAL NEWS. REAL VOICES.
Help us tell more of the stories that matter from voices that too often remain unheard.
This post was published on the now-closed HuffPost Contributor platform. Contributors control their own work and posted freely to our site. If you need to flag this entry as abusive,
send us an email
.