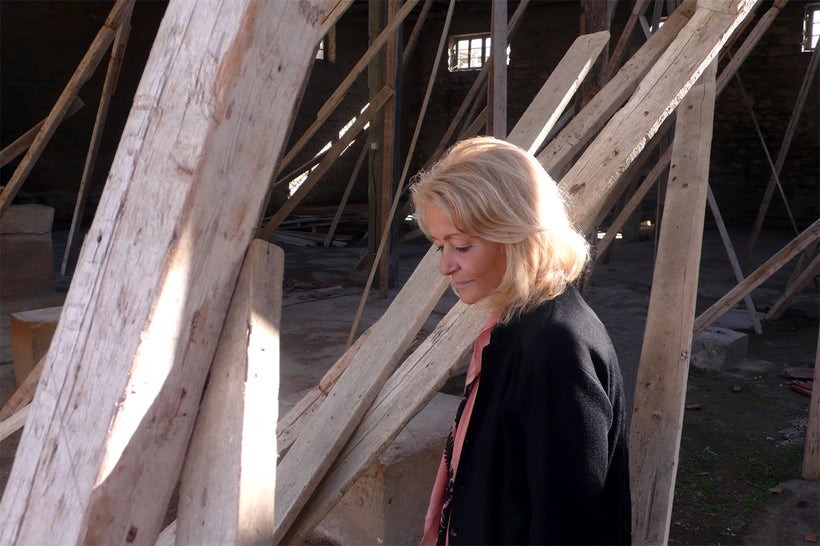 Everything becomes a community in the touching light of the Athenian sun. There is craft and construction around every corner. First moments—strange new steps in a major metropolis are confounded in amusement and wonder. There is something truly ancient here in Athens; it is not without its charm as much as it's not without its recessions. The quake of that dichotomy is feral; it breathes its breath in every inclined step, every slick slab of marble on every sidewalk. I'm a tourist in an ancient land. That's not to say it's out of touch; the modernity of Greece is viable, not least of all in its lively art community, institutions, and contemporary fine arts. Look up traveller, up the mountain to great ruins. Precision and mathematical anomaly are just always within grasp in a city and culture like this. But you have to look up. A great direction mostly forgotten.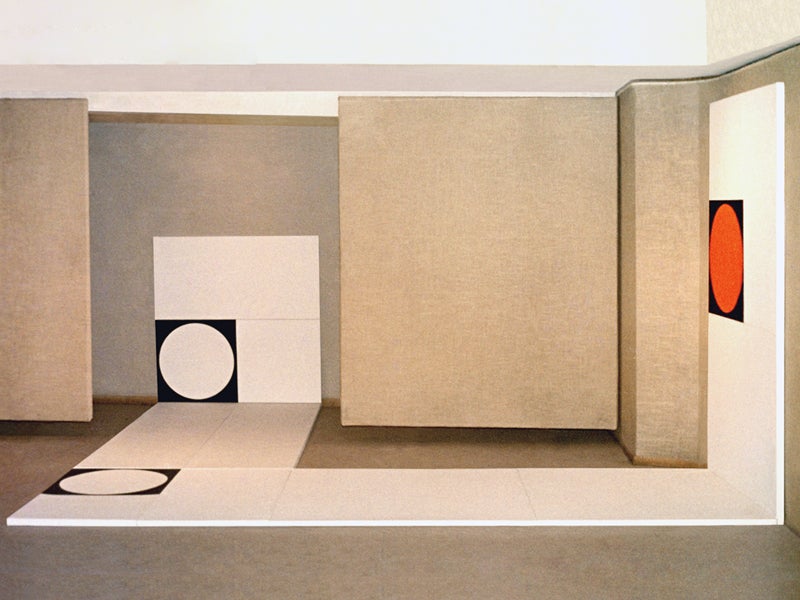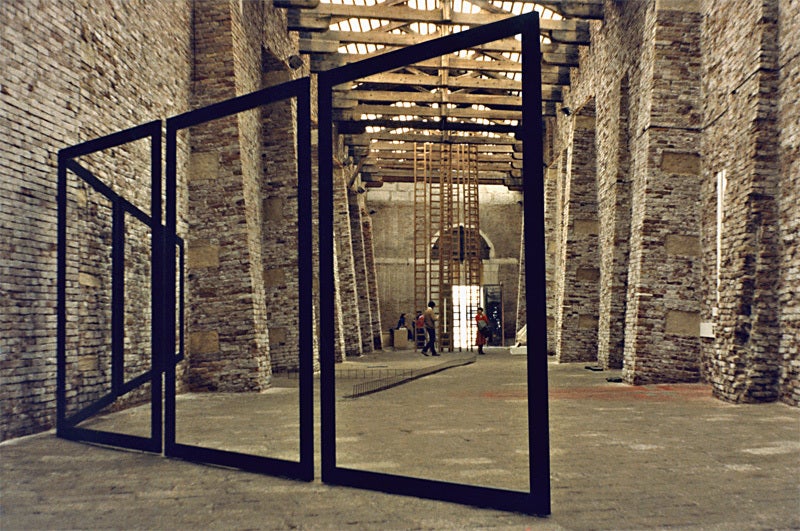 Meeting Diohandi was a total coincidence. The artistic nature of her ability and nurture of her hospitality is not taken for granted; it's in everything she does. It's hard to label her as a specific kind of practitioner. Diohandi is a visual artist and her body of work suggests that she is interested in the manipulation and illusion of physical space. There are varied forms of application in which she studies and achieves creating this new space: painting, sculpture, installation, and a vast interest in a very unconventional form of architecture. "What do I want to do? I want to learn. You earn things this way." She is completely focused—she has to be. There are no distractions in her studio or apartment; these spaces become one living area for her to organize her thoughts and calculate her sites. Diohandi spends every moment trying to understand the whole picture. Knowing every detail allows her the knowledge and freedom of her work's deconstructive nature.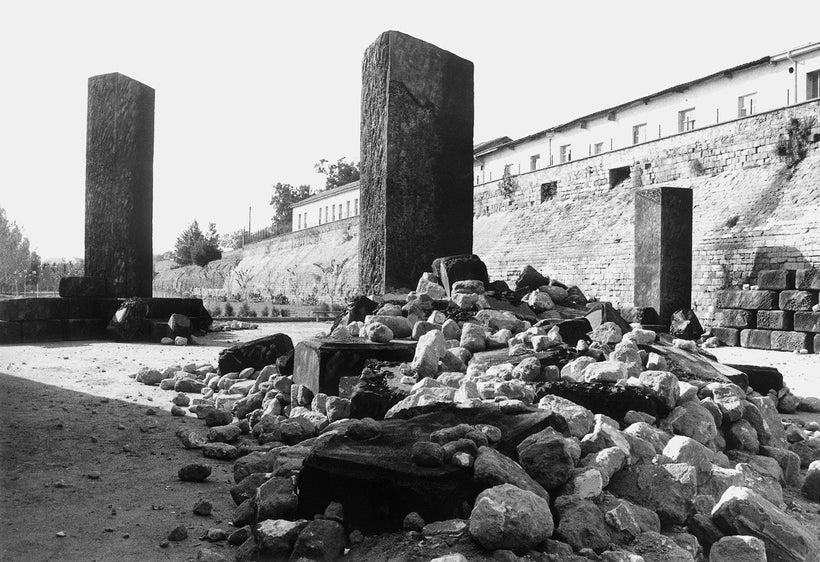 The works that Diohandi makes are vast; so is her meticulous archive. Starting from the beginning and seeing through to her most recent works awaken many things in the imagery and her interests. How can space change the story and interpretive nature of a narrative? At first glance her works are abstract; they are seemingly removed of anything literal. But the interaction of the parts and pieces of her design and atmosphere create a very interpersonal connection to the self. Diohandi always wants to give something new to the viewer so that interpretation can become adaptive and equivalent. The body is not nearly as literal as it is intermittent. The path to arrive at conclusions is problematic and emotional; finding meaning that you give to other people is frightening, metaphysical, and unifying. Diohandi is after all these things.
Environments can compel possibility, moving towards something. Something else in the unknown.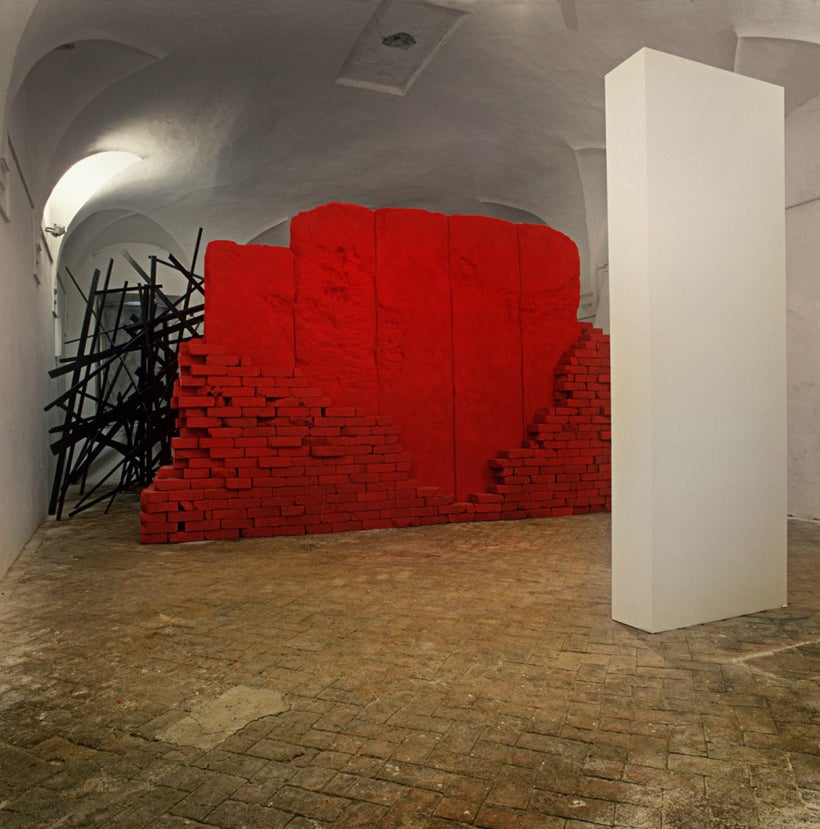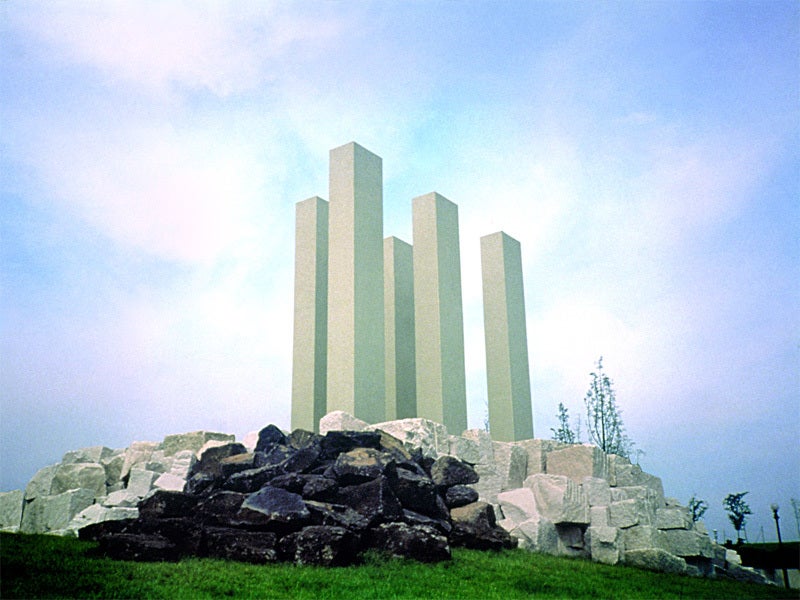 Joining elements creates new materials full of chance and movement. The works are physical. So is the time in my new city. Mornings and afternoons spent with the artist talking, talking, talking. We communicate, but with Diohandi talking about art and theory becomes a communion. Every afternoon we leave for lunch and then make our way to museums and galleries. Amongst the antiquity and expressions, words call out from one museum wall:
"Why did the Greeks need so many images? No doubt, giving visual form to things – in an era when the image was still a relatively new medium of communication and artistic expression – helped them to understand their world and reality. But this is only part of the truth, for ancient Greek art was not always realistic and very often blended real with imaginary elements."
The symbolism in Diohandi's work is a customary motif of the culture she grew up in. Even if she doesn't realize it—but especially if she does. The work is of the blood; it's in the bonds of flesh and minds of those she represents – and her country. Every symbol carries multiple messages. They are not assigned; they are free form, open air, they breathe that breath in whisper and metaphor to those who stop to look. Collective values and ideals express praise and criticize through the gesture of Diohandi's works. They are as simple as they are complex.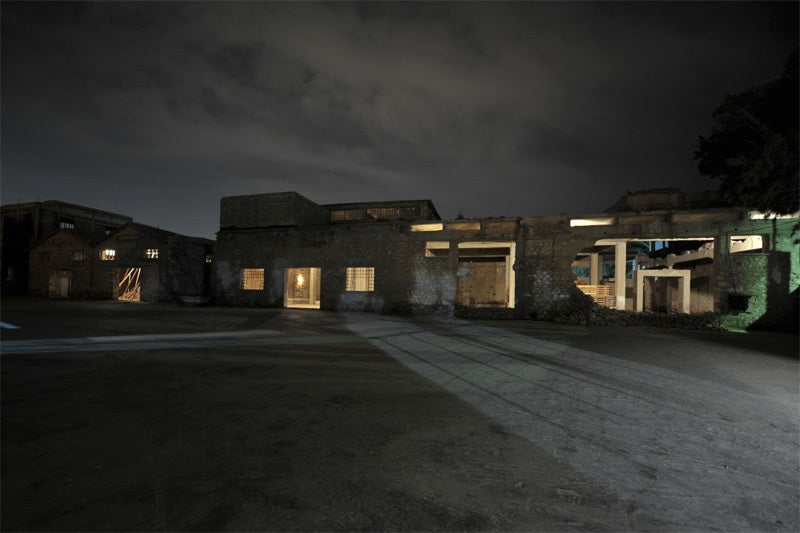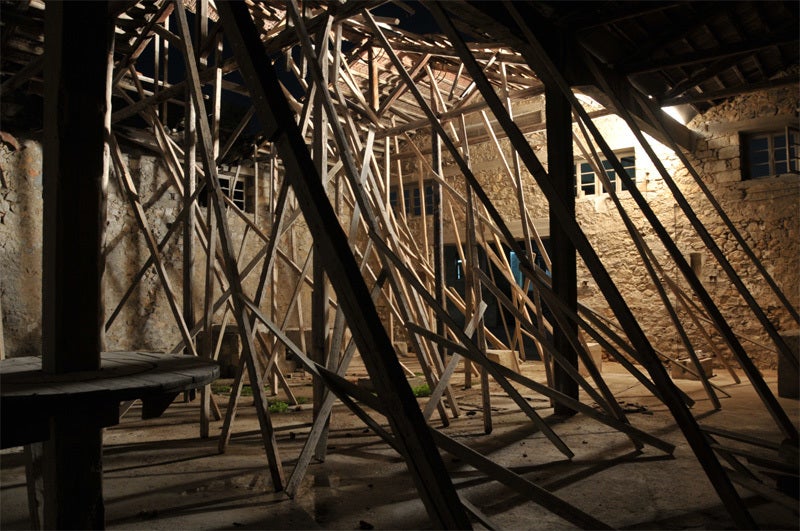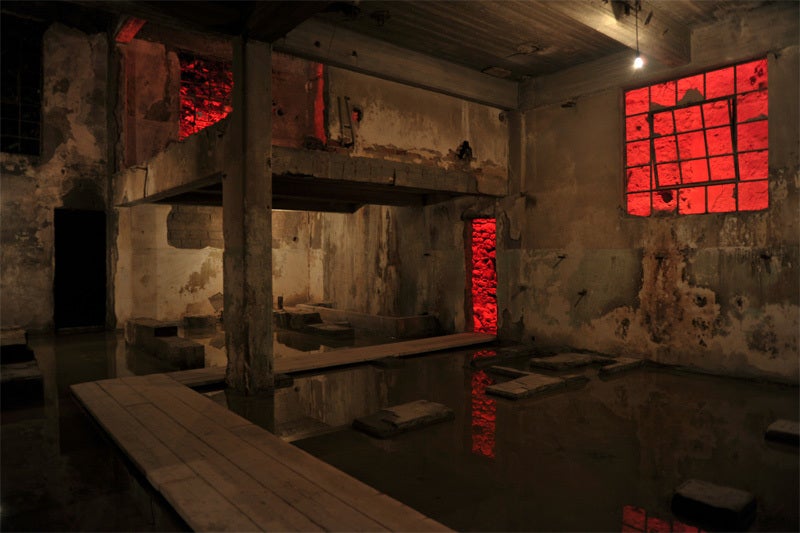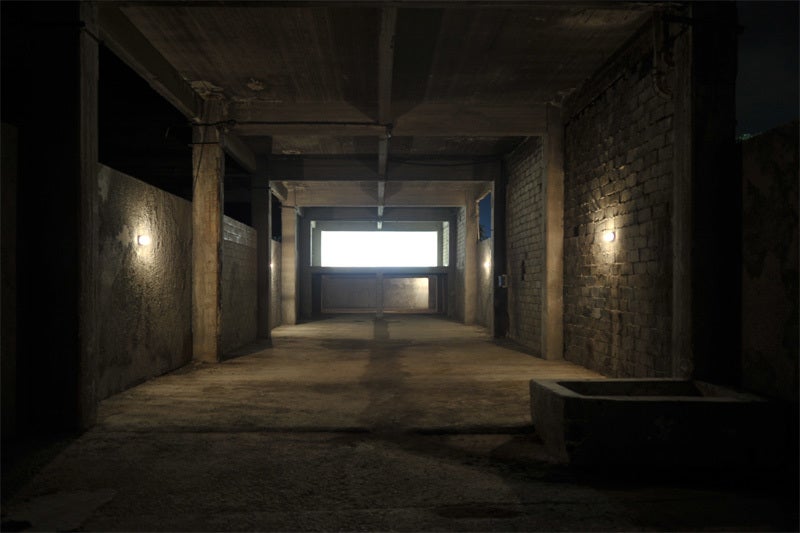 Three-dimensional representation frees the confines of two-dimensional space; Diohandi's works are—monumental. They play on perspective; some things become real, reality becomes false. Much abstract art addresses the confusion between macrocosm and microcosm. Diohandi questions the structural cosmos. Culture and citizenry are implicated in the construction of her works. Undulating forms susurrate into color. The chaos becomes confidential, not so much quiet as it is all consuming. The works have an imposing welcome and Diohandi stresses, "They walk with you. I want to think. Sometimes I don't even want to listen to the sound of my own voice." The mystery of her ceremony is something of happening. You will feel it.
Trying to be still. A vision faintly creeping. Holding on to the memory of strangers, places, objects. The confusion interned in art often misshapes its original intent. That's good. Viewers hold more power than they may surmise. But content is important. Viewership, theory, philosophy, and aesthetics aren't nearly as important in comparison to the experience, quality, and surface of a thing—anything. Visions remain restless in minds and memories. Light walks naked. Voices share speaking, listening breeds lessons. Thousands of people or even just one can adhere the affect of Diohandi. Fools don't know that silence is important. Down the path – ahead – light shines through. Pull out the covering and make new. There is a wrenching subversive nature in the substance of these things. Perhaps memories are cocooned in the nature of her materials. Pull out the body, take the body and don't want; it wants you. The past is an embracing reflection. Cast away doubt. Justify what's waiting. Don't stop, Diohandi won't.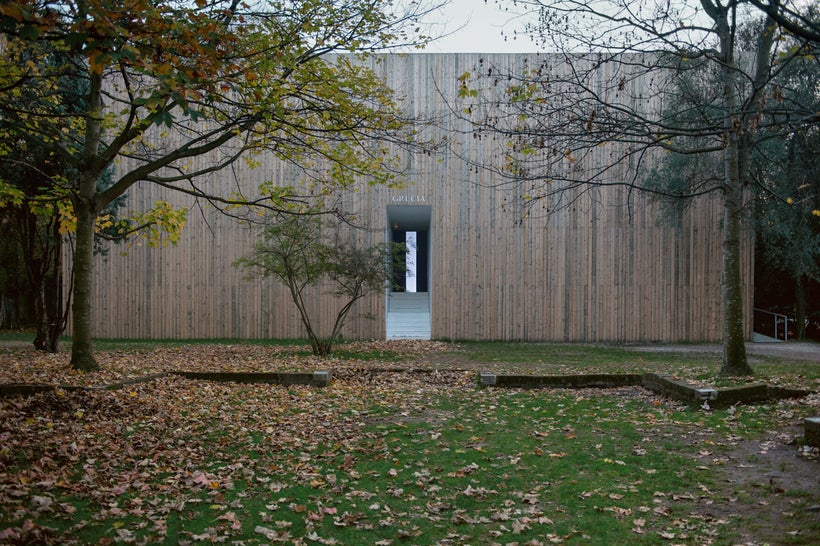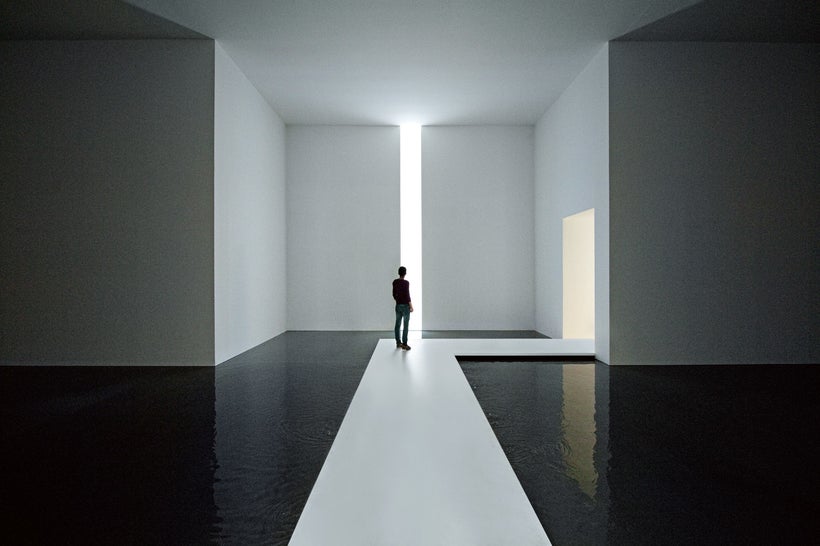 REAL LIFE. REAL NEWS. REAL VOICES.
Help us tell more of the stories that matter from voices that too often remain unheard.
This post was published on the now-closed HuffPost Contributor platform. Contributors control their own work and posted freely to our site. If you need to flag this entry as abusive,
send us an email
.