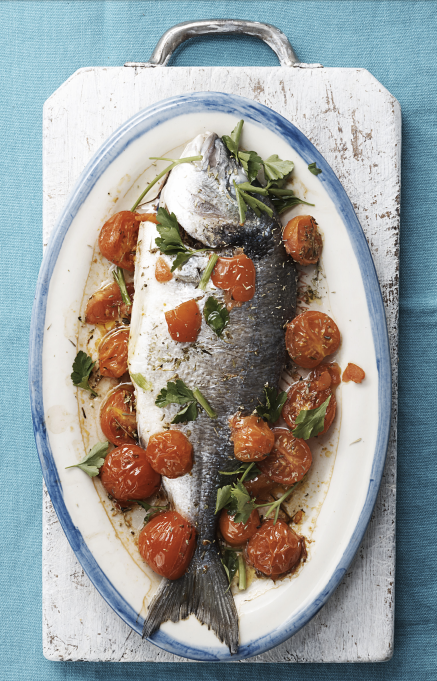 It never appears in the list of ingredients, yet water is a key ingredient and is used in various ways: to boil, steam or dilute, always in the background and never as a key figure. In short, we take water for granted. Yet it also means health and lightness in an age that increasingly feels the need to eliminate fat and added condiments. Water can be the perfect ingredient for those who want a lighter dish, but with plenty of flavor.
GILTHEAD BREAM IN "CRAZY WATER" (Serves 4)
250 g (8.8 oz) cherry tomatoes
Clean and rinse the fish. Cut the tomatoes in half. Sauté the crushed garlic in a large skillet until golden with 3 tablespoons of oil and the sliced chili pepper. Add the tomatoes, season with salt to taste and cook for 2 minutes. Add the fish. Pour in the wine and water, cover slightly, and continue cooking for 20 minutes or more if the fish are large. When done, sprinkle with chopped parsley.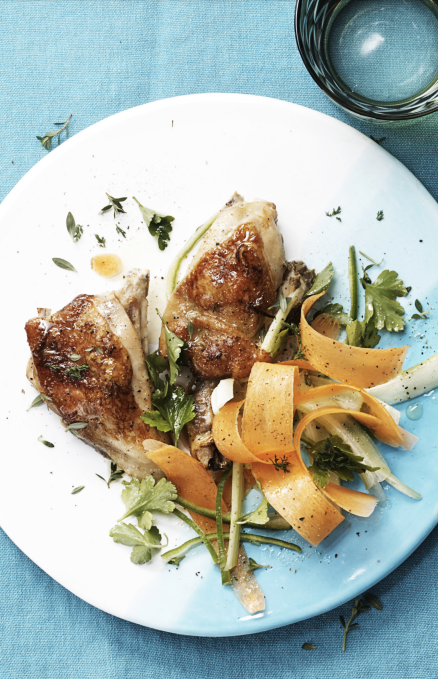 CHICKEN IN AROMATIC WATER (Serves 4)
800 g (28 oz) chicken, skin on
1 stalk celery aromatic herbs (rosemary, sage and bay leaf)
Rinse the chicken and arrange in a large casserole dish with all the ingredients. Pour cold water over the top and bring to a boil. Lower the heat, cover slightly and cook for about one hour. The liquid should evaporate and the chicken should be golden on both sides. Serve with a salad of carrots, celery and fennel.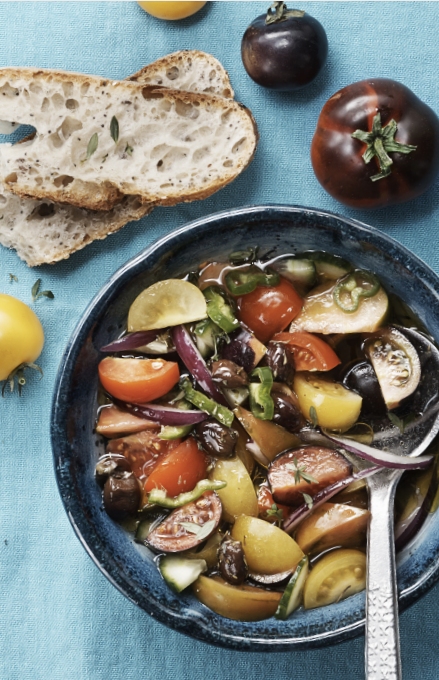 ACQUASALE ALLA LUCANA (Serves 4)
400 g (14 oz) fresh tomatoes
50 g (1.7 oz) pitted black olives
Trim the onion, peppers and cucumber, and slice thinly. Cut the tomato into wedges. Put the vegetables in a bowl and add the olives and crushed garlic. Add the water, plenty of oil, the oregano and salt to taste. Stir well and set aside for a few minutes. Break up the bread into bowls and spoon the salad over the bread. If desired, serve with a hard-boiled or poached egg.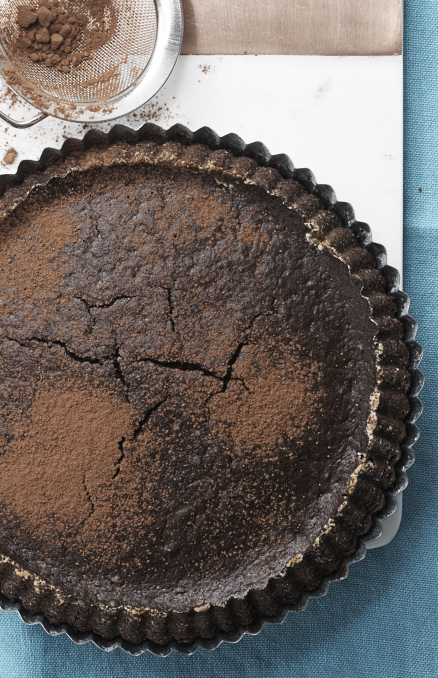 WATER-COCOA CAKE (Serves 4/6)
30 g (1 oz) unsweetened cocoa
50 ml (1.7 fl oz) seed oil
100 g (8 tbsp) brown sugar
32 g (4 tsp) baking powder
This is a soft eggless cake. Beat the water with the oil until well blended. Add the vanilla beans, orange zest, sugar and, a little at a time, the sifted flour, cocoa and baking powder. Stir well and then pour into a greased cake pan. Bake in a preheated oven at 350°F for 30 minutes. Turn the cake out onto a rack and cool before serving.