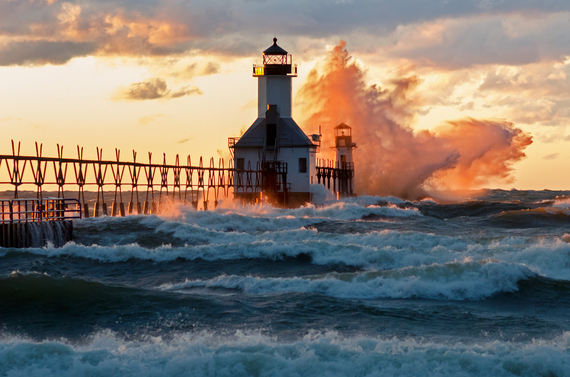 November in the Great Lakes region of the United States is a time of transition - warm to cold, lush to bare, colorful to dull. The changes in temperature are usually accompanied by high winds as the cold air pushes down to take the place of the warm.
Right in the middle of this annual disturbance are the Great Lakes, and due to its elongated shape, Lake Michigan offers a unique environment for high waves. With an area of over 22,000 square miles, Lake Michigan allows winds to build up waves often reaching over 20 feet in height. These waves eventually crash into the beaches of Michigan and Indiana, and with the collisions come beautiful arrays of splashes against the lighthouses dotting the shore.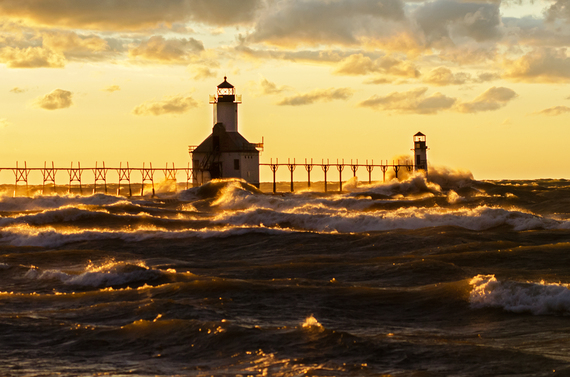 Another storm hit the region last week, and while the waves weren't of record height, the winds produced some powerful waves and splashes.
While most lighthouses along the eastern shore of Lake Michigan receive a pounding by waves, the lighthouses farthest south seem to receive the brunt of the force. The winds generally come from the northwest, giving them as much as 300 miles to build up.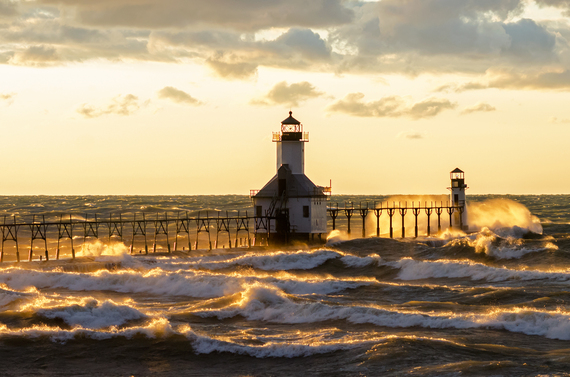 The St. Joseph, Michigan lighthouses have withstood this battering since the early 1900's. Still operating today, they continue to stand strong against the relentless waves.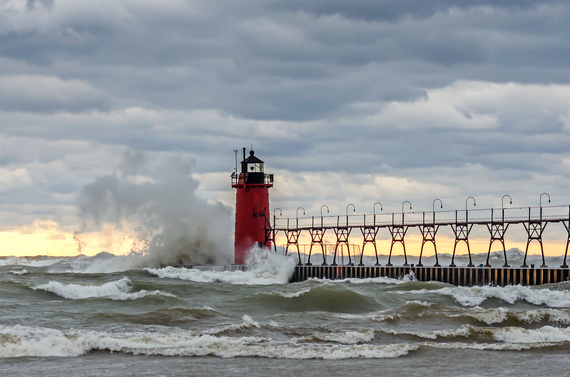 A bit north of St. Joseph, is the small town of South Haven, Michigan, where a bold, red lighthouse marks the entrance to the Black River. Waves here not only crash into and over the piers, they often travel up the river and wash over the banks.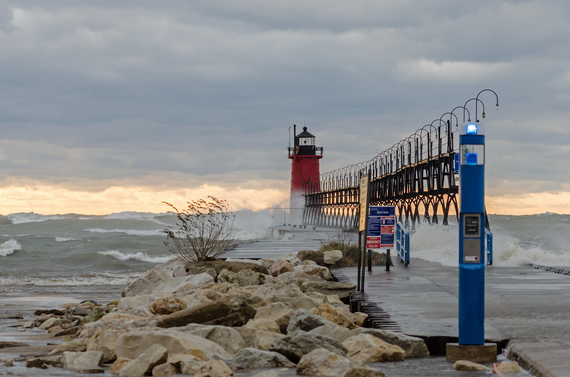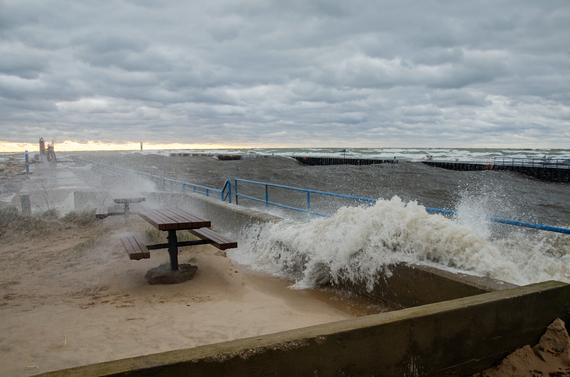 These lighthouses attract visitors from all over the country, especially in winter, when they're covered from top to bottom with ice.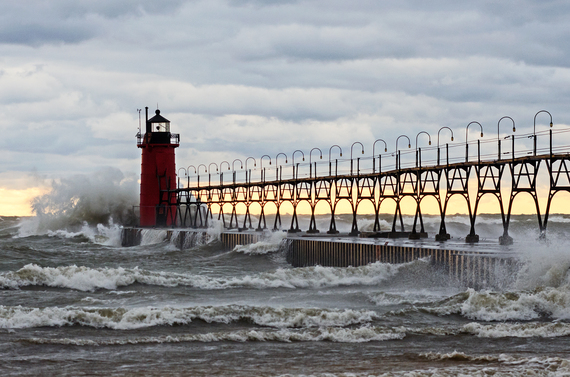 This pier is usually filled with people fishing, jogging, or walking, but today, the waves are far too high. The waves are more powerful than they seem, and can easily wash a visitor off of the pier and into the lake. Standing several meters away from the water, I was lucky to have worn waterproof boots - the waves reached past me several times.