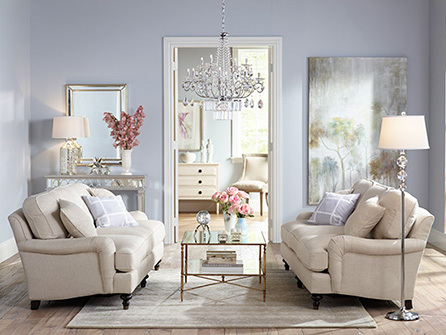 A chandelier, table lamp and floor lamp provide layers of light in this living room
Lighting is an important piece of the interior design puzzle. Lighting design plays a very big role in how you experience a space.
A successfully-designed room needs a mix of three basic types of lighting -- ambient, task and accent.
Here's an overview of the three and some great ideas on how to succeed in lighting: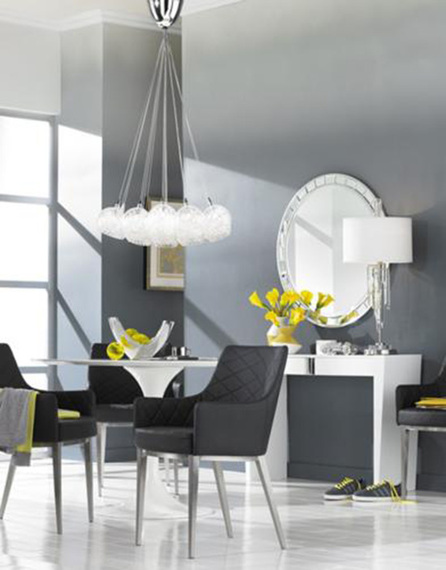 A chandelier isn't only a beautiful addition to your decor, it also provides ambient lighting in this modern dining room
The goal of ambient lighting is to provide even, overall light to a room. This is most often accomplished with recessed lighting or a beautiful chandelier. Wall-mounted lighting like a sconce also provides ambient lighting.
Always use dimmers with ambient lighting! This way you can adjust the lighting level based on the time of day or mood you'd like to create. You can have multiple circuits in a room so you can dim some lights while keeping others brighter.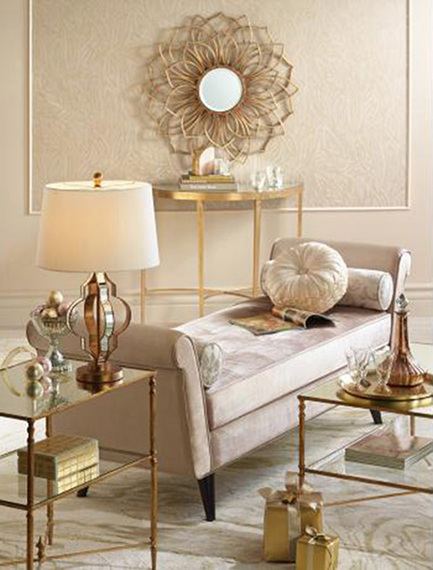 This gold and mirrored table lamp is the perfect addition to this elegant room
Task lighting is important when performing specific tasks, like reading, doing homework, cooking or getting ready in the bathroom.
Stylish table lamps and floor lamps are perfect for this purpose in living areas and bedrooms.
In the kitchen, use pendant and under cabinet lighting to illuminate cooking and food prep areas.
Task lighting for a bathroom include bath bars and sconces. For a contemporary look consider adding a pendant light, it's becoming increasingly popular in bathrooms.


A picture light is a an excellent way to highlight artwork in your home
Accent lighting brings added visual interest to a room by creating different focal points and is another important element of lighting design.
Accent lighting highlights specific objects like art, sculptures and bookcases. It can also be used to highlight a textured wall, or other architectural features.
Classic track lighting and picture lights are often used to provide accent lighting.
By layering these three types of lighting (ambient, task and accent) in your home you will create a perfectly lit space.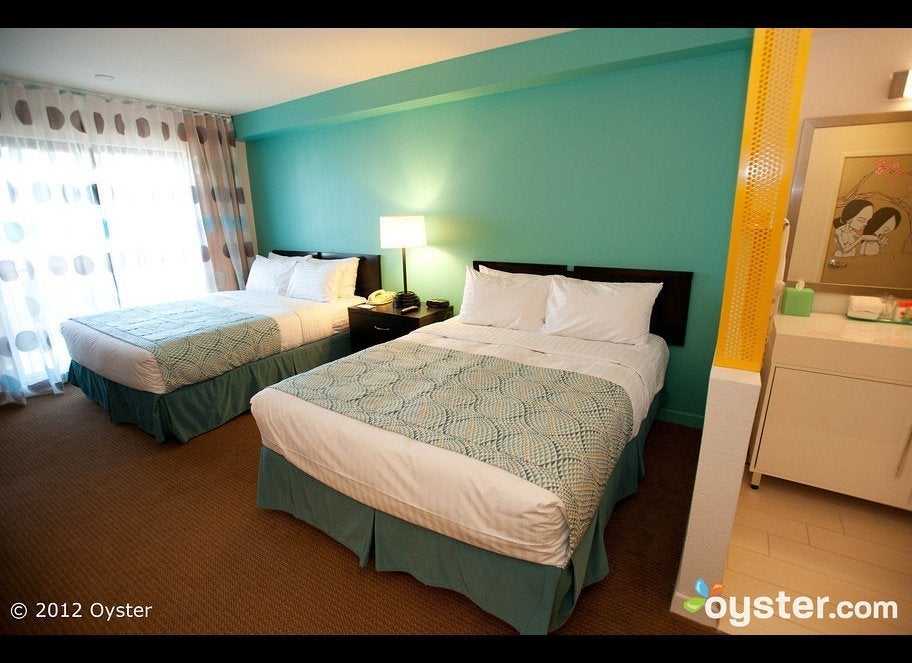 Home Decor Tips from Hotels
Related