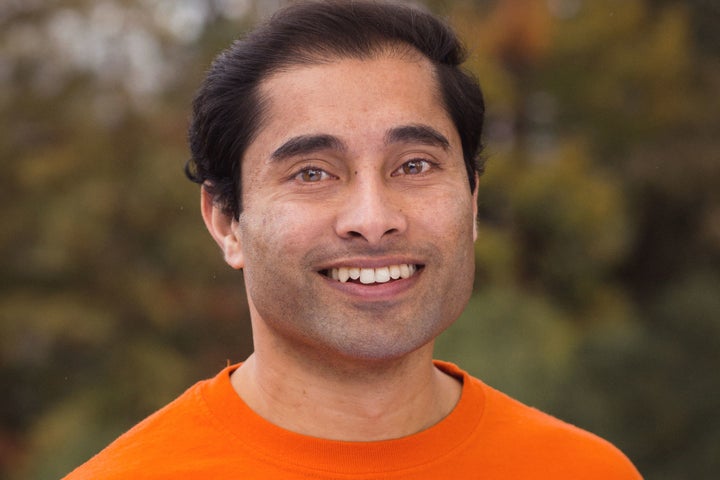 Ephemeral, short, dynamic and visual … that's the way the young like to communicate. Permanent, long form and written, that's the way the colleges like it. But, according to new data gathered by LendEDU, 58% of millennials open a Snapchat notification before Facebook, Instagram, and LinkedIn. That message isn't lost on colleges that are eager to engage both potential and enrolled students in the style they're accustomed to.
ZeeMee is a social platform with video designed to give college applicants another way to talk to their schools. Administrators can explore student profiles as an extra, and often more revealing, resource when making admissions decisions. "In the next few years, more than 80% of media consumption on the web will be video," says Juan Jaysingh, the CEO of ZeeMee, "It's time to meet the kids where they are."
In addition to requiring ACTs, SATs, essays, and applications, a wide variety of schools — from large state schools to small private schools — are signing on to ZeeMee as a way to get better acquainted with their applicants. To date, ZeeMee has worked with 200 colleges including Tulane, Virginia Tech, and Carnegie Mellon.
"This is one more thing that can help us get beyond grades and test scores," said Mildred Johnson, a longtime admissions officer at Virginia Tech, "It's much more interesting than just reading an essay about their summer mission trip."
Students who create a ZeeMee profile can post photos, videos, files, and text to tell their story, introducing themselves and organizing materials by their interests and hobbies. Visual artists can post portfolios, athletes can show off their moment of triumph, scientists can illustrate their experiments, and performers can prove their chops. It all helps the creative and the passionate show sides of themselves that are hard to put on paper.
Johnson remembered one student who might have been on the cusp of admission to Virginia Tech's architecture program, but his ZeeMee video showing the tiny house he was designing and building made him stand out from the pack.
Like the admissions staff, most student users love the opportunity to make their case in the language they love … video. "So many people have the grades, the SAT scores," said Susanna Vdovenko, a high school senior who used the platform, "but for a person like me, sure I have the grades, but I care much more about who I am as a person, what I do with my life." She's hoping the schools will see the girl behind the grades.
Vdovenko, a Russian-American dancer, performer, and artist, felt like she never stood out among her high-achieving peers, "But when I had the chance to put it all up on a website, I was looking it over and thinking wow, I am something special," she said.
The platform also gives students like Jewel White, a first-generation college student who was off-and-on homeless while growing up, the chance to give colleges a nuanced portrait of their individual challenges and triumphs. "It gave me the platform to tell my story," White said, "I think it's super important for students to do. If they don't they're missing out." In White's introduction video, she stands outside the community college where she spent her freshman year, and cheerfully talks about her passion for volunteering and mentoring other students, calling the school her home.
While the response has been great and the company is growing, taken to the logical conclusion, services like ZeeMee could be the next admissions monster. Imagine hiring a professional storyteller and videographer to make your case for admission? Imagine the acceptance letter going to the kid who made you cry most while watching their story? Or imagine yourself the social introvert, not particularly great on camera.
These photo-video admissions tools may give points to flash over substance. That said, the students and admissions officers we talked to lauded the fun and dynamism of the site, especially after the drudgery of typical college application.
While ZeeMee is focused solely on college communities, it's no secret that many schools rely on Facebook pages to the same end. And it remains to be seen whether or not, ZeeMee Connect, the early stage service for admitted students and college students on campus, can retain students as users once they are admitted. Other college-specific platforms (ClearScholar, Blackboard Learn, Piazza) are also vying to create social media communities for students, but with its critical mass adoption by administrators, ZeeMee just might have a secret sauce.
Robin Raskin is founder of Living in Digital Times (LIDT), a team of technophiles who bring together top experts and the latest innovations that intersect lifestyle and technology. LIDT produces conferences and expos at CES and throughout the year focusing on how technology enhances every aspect of our lives through the eyes of today's digital consumer.