Once again I am creating by the sea.
I believe that most of you are aware of the

gravity of Greece upon my life.
It's beginning is beyond comprehension
it's presence never ending

and redefined
on a consistent basis
Last night I was in the company

of three artists that orbit
the sanctity of my soul.
All close friends
two are visual artists
one is a spiritual force.
We gathered for a dinner that

Shane Guffogg had prepared.
A hearty sumptuous feast
reminiscent of the timeless
climate in the room
as well as
an age gone by.
Around the table

our discussions moved seamlessly
in and around

art and its power
as if it were blended by Shane's ribbonry.
At a point later in the evening
we ventured into Shane's studio
where he shared his newest painting
I was stopped in my tracks.
My heart began to palpitate
Danaë is the name of
the mother as well as
the daughter of
Her name has carried with it meaning
for me that is as deep as the
Mariana Trench
and as high as
Ganymede
Jupiter's greatest moon.
Gazing upon Shane's newest work
which I regard as a masterpiece
my breath was swept away
and after a matter of time in the
presence of this
new being
represented by oil on canvas
emanating through the soul and body
of the artist
I became
overwhelmed by her beauty and majesty.
is an indescribable force in my life
Her name alone
brings forth the timeless

power of the feminine
and I was faced with a visual representation
of her meaning in my life
Her name
the power of
the love of a woman
to me
She has apparently held this standing of rare
exaltation and significance through the ages.
I share with you

a select few of the
myriad paintings of
DANAË
depicted by masters
through the ages
The Power of Her Name
DANAË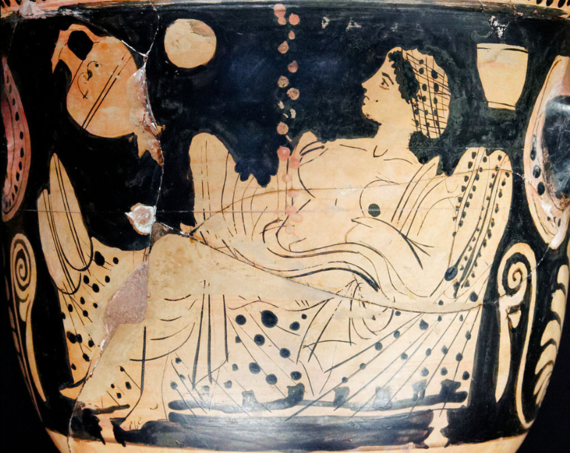 Danaë reclining with Zeus as the shower of gold
depicted on a vase 450-425 BC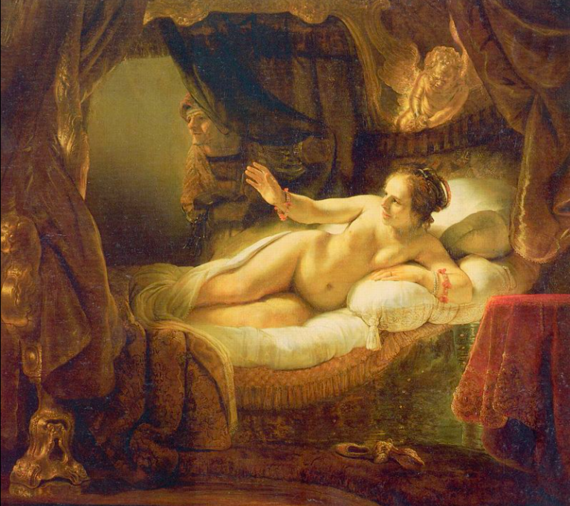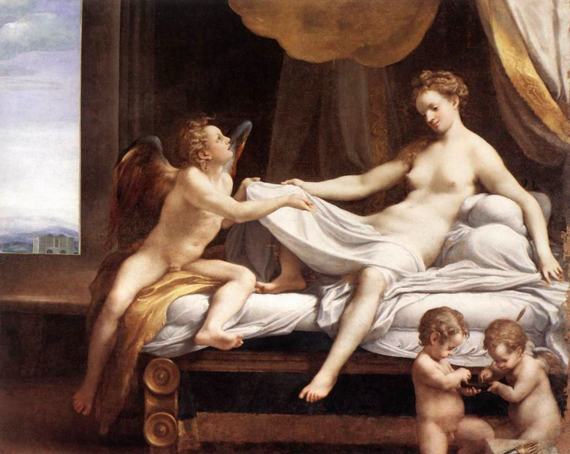 Correggio's Danaë
1531-1532.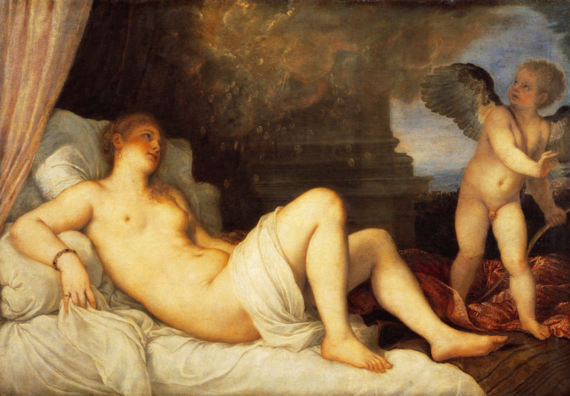 Danaë with Eros, 1544
This painting by Titian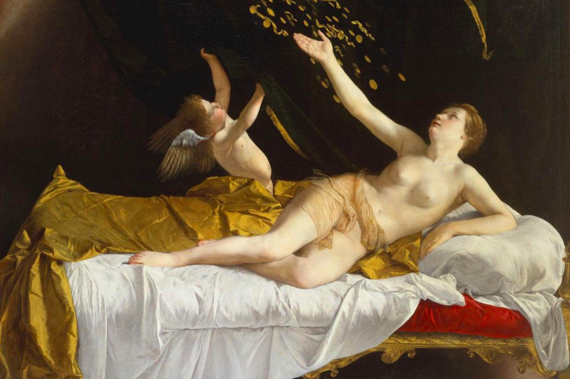 Danaë by Orazio Gentileschi
(1563-1639)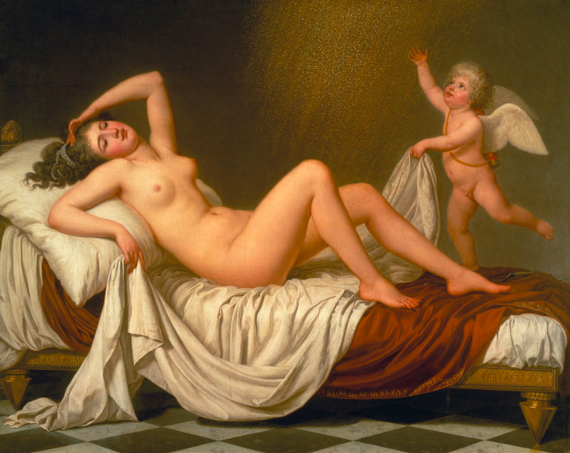 Danaë and the Shower of Gold 1787
Adolf Ulrik Wertmüller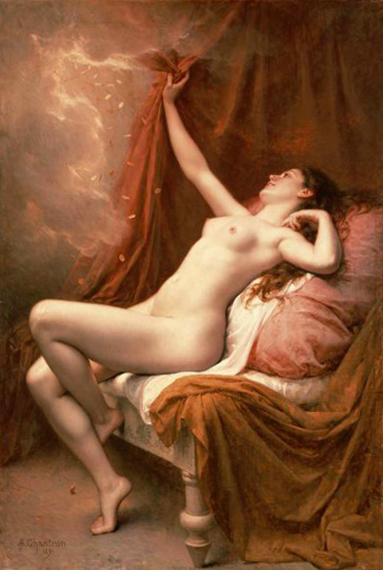 Danae by Alexandre Jacques Chantron, 1891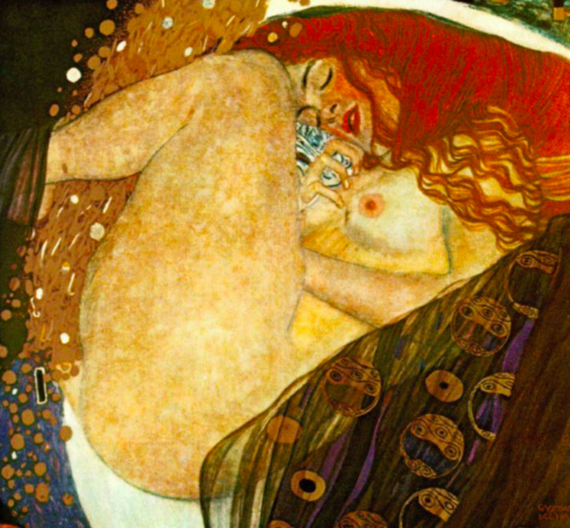 Gustav Klimt's Danaë, 1907.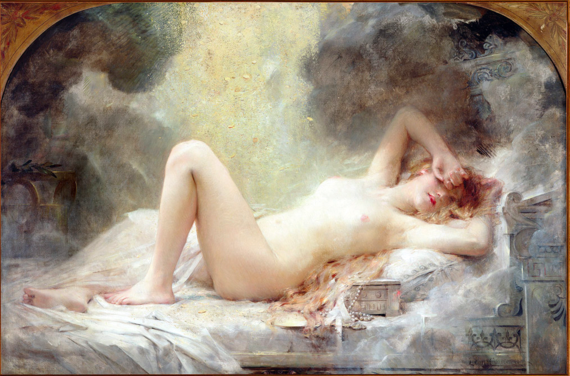 Léon Comerre's Danaë and the Shower of Gold1908.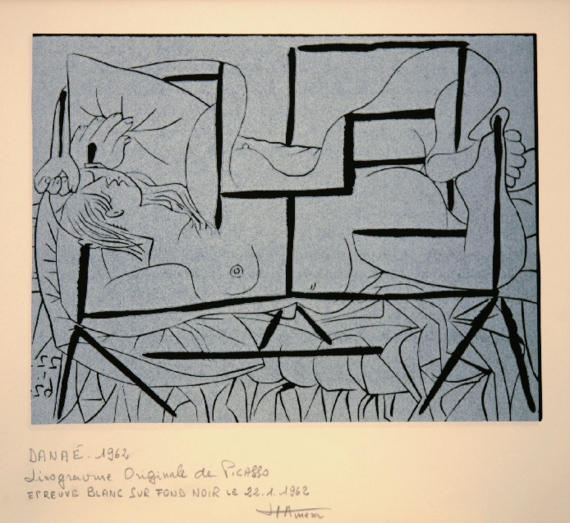 Shane Guffogg's DANAË on the brink of completion 2014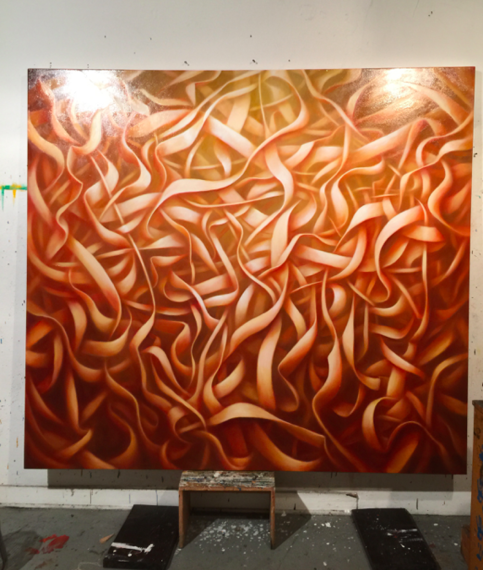 Related