Close your eyes for a few moments and imagine what it would be like to live in pitch black, night after night. The setting of the sun no longer a thing of beauty, instead a daily reminder that your family is about to be forced to eat, drink, read, pray, study, visit the restroom and otherwise survive in the dark.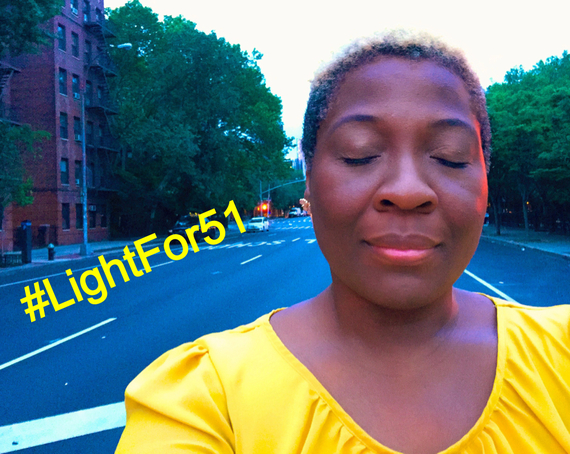 Earlier this week at WakaWaka - makers of the world's most efficient solar flashlights and phone chargers - we launched #LightFor51, a social media campaign designed to raise awareness about the global refugee crisis where one percent of the world's population has been forced to flee from their homes due to violence, conflict and persecution. By asking participants to close their eyes, take a picture, and tag it with #LightFor51, our hope is to open the eyes of the world to the plight of more than 51 million daughters, sons, mothers and fathers displaced from their homes. Each photo will trigger a donation of a WakaWaka solar flashlight to leading humanitarian aid organization, the International Rescue Committee (IRC).
In the first few days of the campaign, hundreds - including acclaimed actor/director Rose McGowan - rallied to send WakaWaka solar lights to the IRC.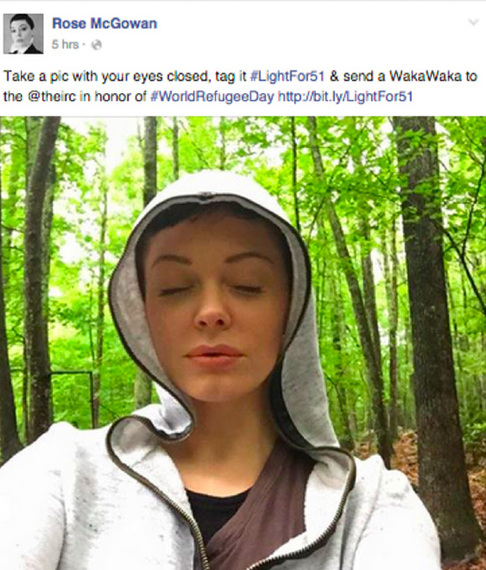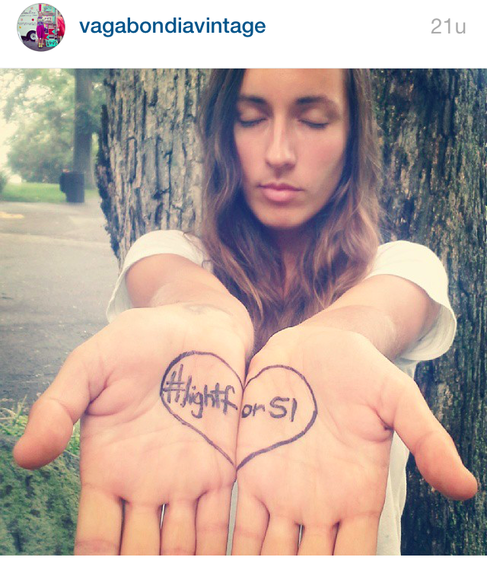 As we stand in solidarity with families displaced by humanitarian crises on World Refugee Day this June 20, let's also turn our attention to how we can help ease one of their daily burdens. There's no question that food, water and shelter are essential needs in crisis situations. But what's less known is that the need for light is just as fundamental, since it quickly becomes crucial to safety and security, especially for women and children who can be the most vulnerable in the dark.
The alternatives for light when living without access to electricity are few and not without serious downsides. Kerosene lamps tend to be used most frequently. But kerosene comes at a high cost. It's highly flammable, toxic, and associated with a whole host of health problems, including respiratory problems and neurological or kidney damage, as well as blood clots that damage the brain, heart or other organs.
Our solution to the extreme energy poverty families in crises are confronted with has been to turn to our single most abundant and reliable resource: the sun. The name, WakaWaka (yes, like the Shakira song), means "shine bright" in Swahili. From Nepal and Syria to Haiti and Iraq, WakaWaka solar flashlights and phone chargers have been distributed in disaster and crisis situations around the world. Our partners at the International Rescue Committee have told us that the WakaWaka Power+ is the single most valued item, after food, in Syrian refugee camps. They have been essential to helping families connect to loved ones, and to have access to light and security, night after night.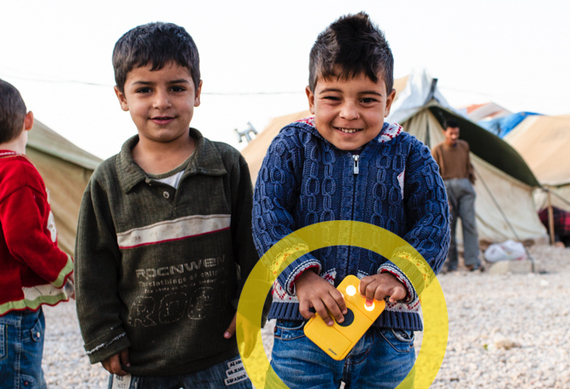 Referred to by some in the media as the 'iPhone of solar power', there has been huge consumer demand in the U.S. and Europe for our solar-powered flashlights and phone chargers: no batteries ever needed. As a social enterprise in the business of improving and saving lives, we leveraged this demand for even greater impact by instituting a "buy one, give one" business model. With the #LightFor51 campaign, no purchase is required to give light - and the safety that comes with it - to families in need.
Let's pay tribute this World Refugee Day to the resilience and courage of the millions caught in humanitarian crises around the world. But let's also make a simple act the threshold to a greater plan of action: Close your eyes. Take a photo. Share the sun. It's that simple.
Beyond World Refugee Day, join our global community of Agents of Light: and amplify your impact: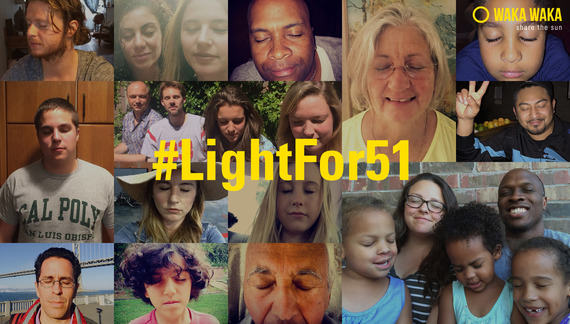 Update: The United Nations High Commissioner for Refugees (UNHCR) announced this morning that the number of people forcibly displaced at the end of 2014 had risen to a staggering, horrifying 59.5 million--the highest number ever recorded and more than at any other time since records began.
Don't despair, but redouble your efforts as agents of light.
Close your eyes. Post a photo. Send #LightFor51 and now #8MillionMore reasons.
Calling all HuffPost superfans!
Sign up for membership to become a founding member and help shape HuffPost's next chapter