Night skiing is for chumps. Unless, of course, you're wrapped head to toe in a custom suit embedded with LEDs, while jumping off cliffs in a remote part of Canada. Then it's art.
That's the surreal basis for the Lightsuit Segment in Sweetgrass Productions' latest ski movie, "Afterglow." Filmed in collaboration with Swedish ad agency Ahlstrand & Wållgren and Philips TV, the three-minute flick, which producers say took "a national government's worth of logistics, planning, and civil engineering" to pull off, is absolutely mesmerizing.
We caught up with one of the film's directors, Nick Waggoner, for some insight into the Lightsuit Segment and its unique tribute to the inner light we find in the deep woods on a dark night.
So, how'd you come up with the idea for the light suit segment?
Nick Waggoner: The LED suit was a product of our collaboration with Swedish agency Ahlstrand and Wållgren and Philips TV. It was this visceral way to represent their new Ambilight TV and its style of glowing color and light. The world of skiing and snow happened to be the perfect way to show that off, so it perfectly paired with what we wanted to do with a night skiing segment -- to bring a totally new aesthetic to skiing.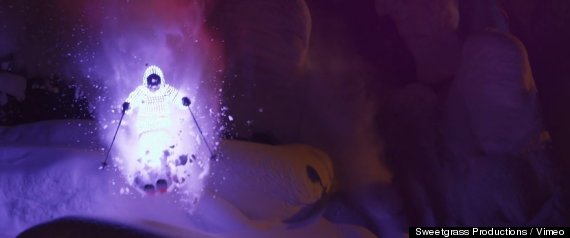 How'd you pull off the segment technically? (Did the skiers have massive battery packs in their jackets? How'd you affix the rope lights to the skiers? And are those massive tinted spotlights I see in the distance?)
NW: The technical production of the segment involved a MASSIVE amount of energy, 5 weeks of filming, 9,000 lbs of equipment, operating 70 miles from a road at times, in temperatures as cold as -15 in the deepest snow on earth.
It was definitely a logistical nightmare, but one tamed by our 14 person crew to produce what you see here. From Zac Ramras and Max Santeusanio working on the details of production to controlling the camera on the aerial cinematography, all the way to our lighting team, it was a disgustingly big effort. We [pored] over crazy lens diagrams for lights, read over their photometric charts and electrical currents for months, and finally came up with a system that involved 8 main lights, 8 generators, 16-20 light stands, miles of extension chords, colored filters, and a heap more of support equipment.
We topped that off with an optacopter carrying the weight of a Red Epic Camera slung on a Movi Stabilization system. If it sounds high-tech, that's because it is. Yet despite the complexity, like I said, our team worked so hard to make it feel as smooth as it could. Each night would kind of flip-flop, and after awhile, you kind of came to expect that if you were having a great night, that everything imaginable would go wrong the next night. I think filmmaking is often like that— as soon as you celebrate your victories the medium is there to put you back in your place as a small little pea in a frozen bag of vegetables at the back corner of a fallen-on-hard-times small town grocery store. During the graveyard shift. In winter.
The LED suits themselves were custom manufactured. Zac and Max, our two main producers, worked closely with a LED guru to build the suits out. It involved getting the clothes direct from Patagonia and Arc'Teryx, then sewing thousands of tiny LEDS into each article of gore-tex, and then wiring it with a battery the size of a candy bar. We had no idea if they'd even work, and it was an electric feeling when Pep Fujas dropped into a line and came over the first roll radiating blue. We all screamed over the radios, in awe, and Pep was chained to the suit pretty much the rest of the trip. It wasn't all roses and rainbows though. Max and Zac were constantly running into the lodge to solder loose wires and fix broken elements of the suit at 4 a.m. to get it back out into the field.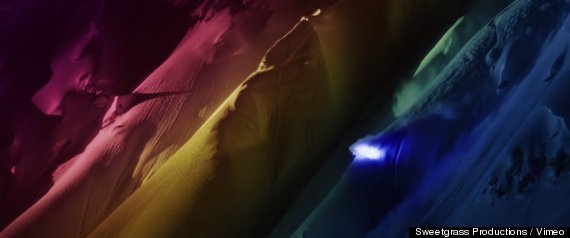 So given all that massive energy input, did you do anything to mitigate your environmental impact?
NW: In spite of what seems like a massive fossil fuel burn, our daily routine was entirely human-powered, carrying 100-pound rigs and heavy weight lights up and down through the deep snow across long distances. While at Golden Alpine Holidays, all our power and batteries were charged off their micro hydro system, which generates electricity off a high alpine stream that flows deep underneath the snow. In addition, when we're at a location like a backcountry lodge, we take out all cars and are literally skiing out the back door.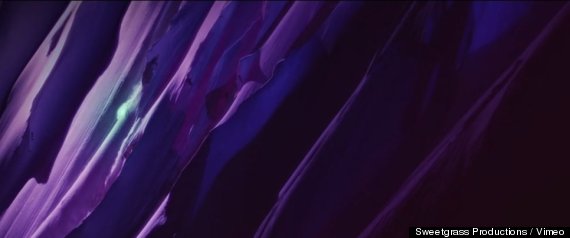 Any incidents with skiers having trouble seeing where they were going? I imagine dropping off a cliff at night is an entirely different creature than during the day.
NW: The biggest issue with the LED suits is that they'd act like headlights in fog anytime the skiers kicked up snow, essentially on every turn. We had perfect conditions up at Golden Alpine Holidays, so it was tricky to balance all the snow moving in the air, which produces the best images, with visibility for the athletes. Guys like Pep Fujas, Eric Hjorleifson, Chris Benchetler, and Daron Rahlves are so skilled, I sense that they could ski a lot of these lines blindfolded. Their ability to react and turn and readjust in an instant is incredible and the reason they're some of the most iconic skiers in the sport.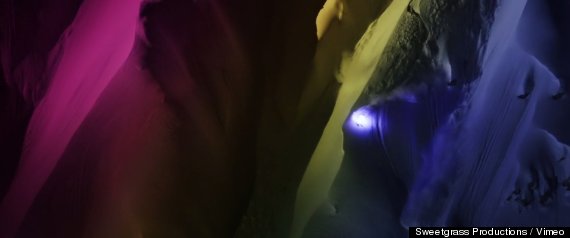 This interview has been edited and condensed for clarity.
Watch the segment above. We recommend watching it full-screen and in HD.
Support HuffPost
The Stakes Have Never Been Higher
Related
Before You Go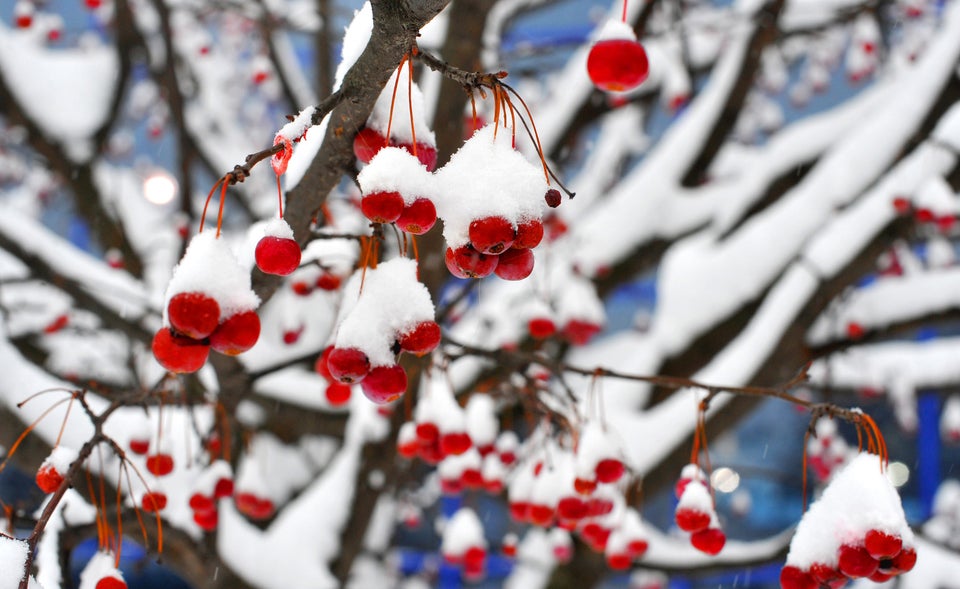 Winter Weather
Popular in the Community