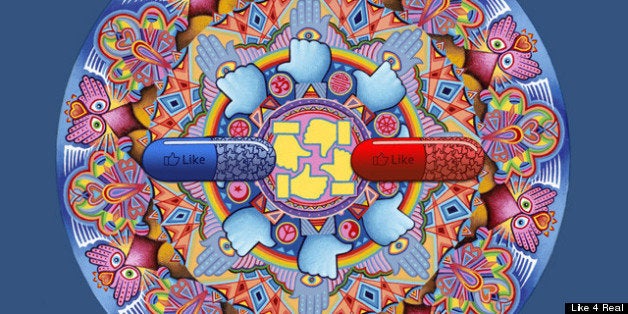 If Facebook were to disappear tomorrow, what would happen to all the precious "likes" accrued over the years?
This might seem like a trivial question, but Dutch group Dadara would disagree. The art collective has launched an Indiegogo campaign, titled "Like4Real," that asks precisely this: "What happens if Facebook vanishes into the digital ether, or the Spring of Eternal Likes dries up one day... will we go bankrupt because of our investments in accumulating Likes?"
Dadara isn't really attempting to answer the lofty question. Instead it is planning on constructing a massive effigy acknowledging our shared obsession with social network "liking" in the best way possible -- a fiery art project at Burning Man. The giant installation -- a golden thumbs-up symbol erected on a black altar -- would allow playa visitors to "worship" at the foot of Facebook IRL, before the oversized sculpture is set aflame in Nevada's Black Rock Desert.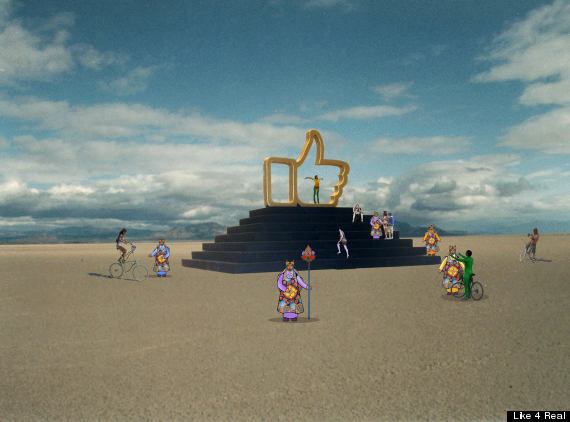 Dadara, the group credited with constructing the Burning Greymen, the Exchanghibition Bank and the Transformoney Tree, has already raised over $4,000 for its ode to "Like" culture, and has 31 days to go before its opportunity to raise its intended $10,000 expires. The lowest possible donation is $1, a contribution that earns backers their very own "virtual like." The most expensive? A $1,000 donation that gets you to "Enlikement."
What this all exactly means, we don't know. But we are anxious to see the absurd tribute to Mark Zuckerburg come to life. Let us know your thoughts on the Burning Man extravaganza in the comments.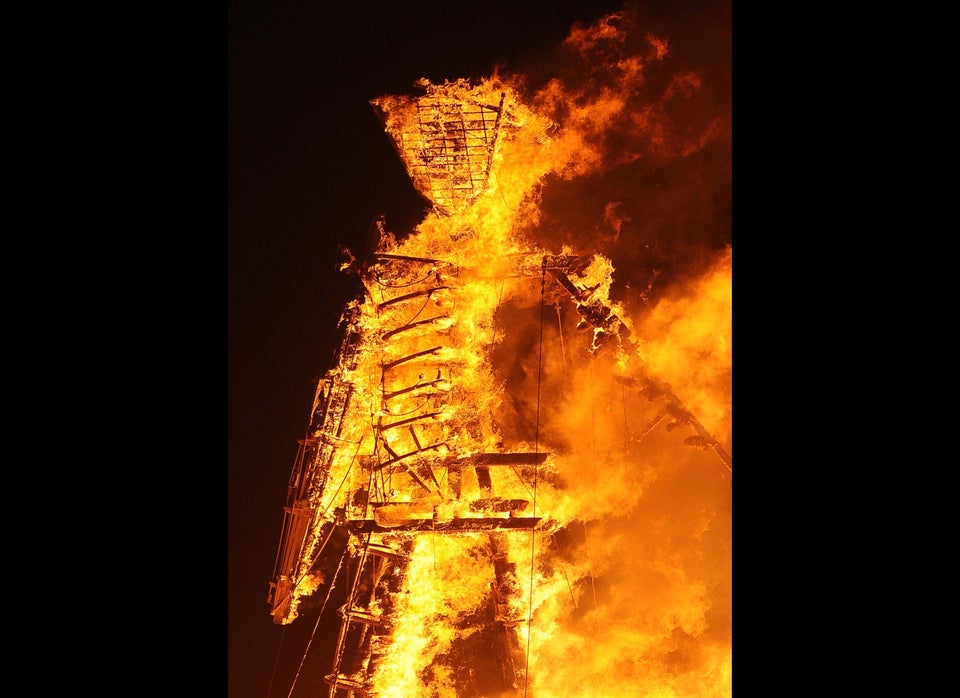 Burning Man 2012
Popular in the Community