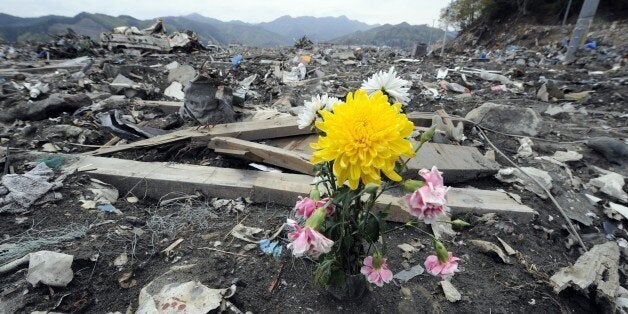 I was born like an innocent flower, constantly piercing through rocks, fighting for a breath to catch sight of the light. I had no idea that this pure flower would suffer this much on its way to spreading its fragrance across the world.
When I was 11 years-old, my mom discovered that God gave me a beautiful voice, and that I might one day become a singer. I never dreamed or aspired to become a musician. I dreamed of someday becoming a freedom fighter. But my mother forced me to sing, and convinced me that music can carry important messages, and that it could play a significant role in resisting occupation.
My lullabies, which have prefaced all of my concerts, have captured the sadness, joy, nostalgia, and yearning involved in the Palestinian people's resistance. I've traveled from one city to the other, and from one village to the next, to perform my "Palestinian Lullabies." These lullabies have become my trademark.
I studied music at the Gnessin State Musical College in Moscow, graduated with honors six year later, and returned to Palestine.
This is when my music career took off. I performed original songs in a style that's all my own. And throughout my long musical journey I produced a total of 12 albums. I composed and produced my own songs. And as I sang, I produced the rhythms that my ballads dictated.
All the while, I was keenly following everything that was unfolding in Palestine; the suffering under occupation, the confiscation of land, war, death, destruction, and famine. I did not withdraw from my reality or from my people's suffering for a single second, because I was brought to this earth to serve my country and its cause.
In the second Intifada, I visited the refugee camps and I sang to the children, to a backdrop of bombing and shelling. I risked my life to see a smile on the ashen faces of the terrified children.
Every time I escaped death, I felt that danger was still lurking somewhere around the corner. Then life surprised me with yet another challenging experience: a battle with breast cancer. When I discovered it, in 2009, I instantly knew that I would come face to face with a new reality. I knew that I must fight cancer in the same way I had fought occupation, because both of them are aggressive occupiers. So I stood strong, and again and again, I persuaded my illness to leave me in peace. I faced pain with a smile -- broader than the universe -- that never left my lips.
And here I am today... I am still like that innocent flower that tries, everyday, to pierce through stone, to rise, breathe, and catch sight of the sun. I am like that flower, fighting darkness, emerging into the light, hoping to make friends with the wind.
My innocent rose grows within me, piercing through my soul, and starts on her way to emancipation and freedom.
This post first appeared on HuffPost Arabi and was translated into English.
Calling all HuffPost superfans!
Sign up for membership to become a founding member and help shape HuffPost's next chapter