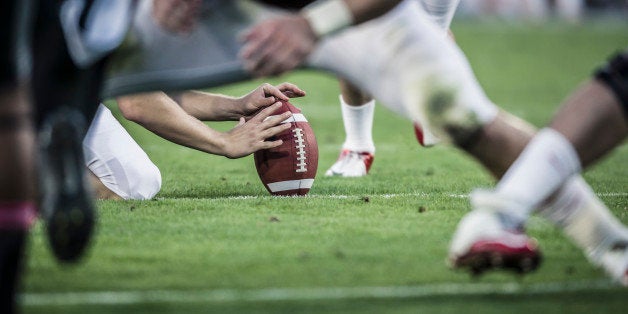 Professional athletes spend thousands of hours over their careers watching videotape of themselves and competitors. That's because athletes know reviewing tape of players in action can help improve their performance.
Players and their coaches also rely on statistics from previous games to identify and map a plan for addressing opportunities and trouble spots in upcoming matches. In other words, statistics and tapes are critical tools for focusing on the things athletes can control and for being better prepared for the things they cannot.
Business owners and top executives can also "watch their tapes" and gain insight from their stats in order to increase sales and make more money. But a recent survey by Pepperdine University finds that a third or more of small businesses aren't doing basic financial analysis. In many cases, they're not preparing an annual budget, reviewing key performance indicators or having financial statements audited or reviewed.
And while 85 percent of businesses with revenues less than $5 million report having the desire, drive and enthusiasm to grow, only 45 percent say they have the necessary resources (such as people and money) to grow, according to the survey of 682 business owners for the Pepperdine Private Capital Project's 2015 Capital Markets Report.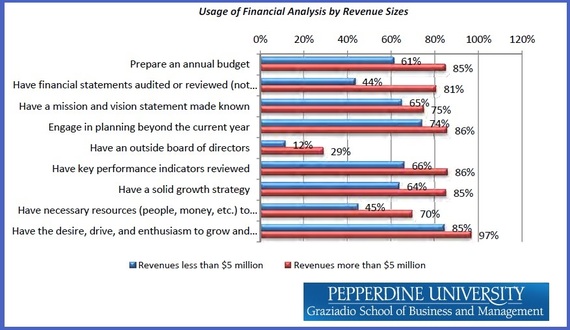 Dawn Fotopulos, author of "Accounting for the Numberphobic" and associate professor of business at The King's College in New York, called these statistics "eye-popping crazy" for what they imply about how owners manage their businesses.
"Financial statements represent a marriage of what is working in the business and what is not working in the business, and if you don't review your financial statements, you are doing the equivalent of driving a car with your eyes closed," she said. "These businesses don't have the necessary resources because they don't know what they need, because they can't read their financial statements," she said. "So even though they have the enthusiasm to grow, they don't know how."
The best business decisions are always made based on a careful review of future conditions, according to Brian Hamilton, chairman of Sageworks, a financial information company. "Yet, it is also true that business people need to understand the past in order to be able to make their futures happen," he said. "You cannot run a business without piecing together the results of the past and gaining insight from what has occurred."
Where many business people, even good ones, go astray is that they cannot develop a good framework for future decisions, because they don't even know what is happening now, according to Hamilton. Accountants are among the financial professionals who can play a role here. "They can help business owners connect what has happened as outlined in financial statements to what the owners want to happen in the future," he said.
James Zapata, partner at MiddletonRaines+Zapata, a Houston-based accounting firm, said smaller businesses sometimes have people in their organization who are less financially sophisticated, "so they don't understand the power that financial statements can have internally and from a management perspective in terms of helping to drive and focus on areas that need improvement."
He encourages clients to look at financial statements quarterly, if not monthly. "It really helps them focus on what the core business is or can be doing," he said.
Accountants can better help manage the client's tax situation and help them plan for growing the business when the client has financial statements, whether prepared by the client or the accounting firm, Zapata said. Embracing budgets and forecasts also helps entrepreneurs plan better and manage costs, he said.
Zapata noted that only 12 percent of the smaller businesses in the Pepperdine survey reported having an outside board of directors, compared with 29 percent of firms with more than $5 million in revenue.
"Those are really low numbers," he said. "Having an outside board of directors can be a huge value add but not a huge cost." Even simply creating a peer group of people outside the organization who can share financial information and advice is beneficial, he said.
In the Pepperdine survey, 66 percent of smaller businesses and 86 percent of businesses with more than $5 million in revenues said they review key performance indicators. But Fotopulos said based on her experience talking with business owners, she would bet most owners only examine sales indicators, which provide limited information about how the business is doing.
"Most of the people I speak to... have absolutely no idea what's happening with their cash flow, for example; they have absolutely no idea what gross margin is or how to manage it," she said. "They just know that they can't pay their bills and they need to find more customers. But sometimes all they succeed in doing is scaling an unprofitable business."
Calling all HuffPost superfans!
Sign up for membership to become a founding member and help shape HuffPost's next chapter