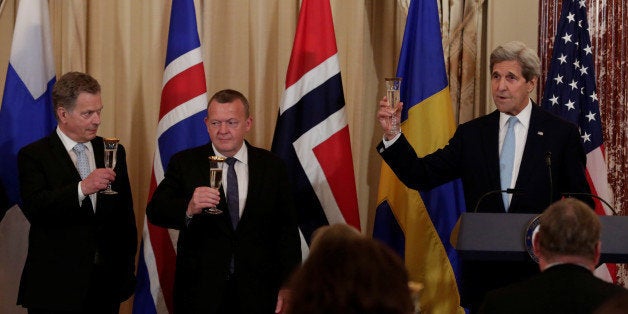 The American left's admiration for the Nordic societies is legitimate but somewhat misconstrued. It's about free markets, not big state. This is an important point that warrants closer attention in the middle of the U.S. presidential campaign.
Anyone sympathizing with the Nordics' socially and environmentally conscious societies should embrace free markets and free trade. That is how we got here and that is the only way we can sustain what we have built over the past decades.
What we have built is not only economic competitiveness but also social equality. World Economic Forum ranks Finland as the eight most competitive economy in the world. The Social Imperative network puts Finland in first place in terms of social progress.
That is what makes us in Finland staunch supporters of the European internal market and free world trade. For us the European Union's trade agreements with Canada and the United States present enormous opportunities worth fighting for.
And when I say "us", I mean the Finnish society at large. Our main labor and farmers' unions have thrown their weight behind CETA and TTIP. The public support is strong too: Surveys show that 6 out of 10 Finns are in favor of TTIP. There is loud criticism too but it is primarily targeting specifics, such as the mechanism to settle investment disputes, not the free trade agreement as such.
For me personally, it is baffling to see how some people can at the same time demand more Nordic-style welfare society and oppose free trade. To me that shows plain disregard for basic facts. We know from experience that you cannot sustain the Nordic model without free trade.
Surely we have are our problems too. Finland's unemployment rates are too high and our economic growth too slow. Our answer to these recent struggles is even more free markets. Finland's specific problems boil down to inflexible labor markets. We are now trying to add more flexibility by revising the benefits system and making it easier to hire and fire.
I would be honored to host Mr. Sanders in Finland and show him how the Nordic model really works. And more importantly, how free trade is the only way to keep our generous welfare model vibrant in these turbulent times.
REAL LIFE. REAL NEWS. REAL VOICES.
Help us tell more of the stories that matter from voices that too often remain unheard.