 JERUSALEM, Nov 27 (Reuters) - At least two key advisers helping hold Israeli Prime Minister Benjamin Netanyahu back from a threatened war with Iran have been sidelined in a party primary to pick candidates for a Jan. 22 election, political sources said on Tuesday.
Dan Meridor and Benny Begin, two of eight cabinet ministers who form Netanyahu's inner council, were trounced in an internal election by more hawkish members of the ruling Likud party on Monday, raising doubts over their return to the next government.
Both men have opposed attacking Iran's nuclear facilities unilaterally during secret deliberations by the inner council, according to an Israeli official, and their likely ouster could point to a strategic shift closer to confrontation.
"They have been the most vocal against the military option, along with (Moshe) Yaalon and (Eli) Yishai," the official told Reuters, referring to two other ministers from the forum, which lacks statutory authority but has often paved the way for formal policymaking by Netanyahu's coalition government.
Israel says Iran is developing nuclear weapons and has threatened to take military action to guard against what it sees as a mortal threat. Tehran dismisses the accusation.
The United States and other Western powers share Israeli fears about Iran's intentions but have urged Netanyahu to show restraint to prevent the eruption of a new Middle East war. Israel is presumed to have the region's only nuclear arsenal.
The loss of Meridor and Begin would be partly off-set by the planned retirement of fellow forum member Defence Minister Ehud Barak, announced separately on Monday. The centrist Barak has, with Netanyahu, most publicly advocated striking Iran should international sanctions fail to curb its uranium enrichment.
A fourth forum member sidelined in the primary by right-wing Likud was Civil Defence Minister Avi Dichter.
Dichter only joined the Netanyahu cabinet in August and has not publicly shared his views on tackling Iran, yet he is widely seen as war-wary.
Under the previous, centrist government, he was the only minister not to support Israel's 2007 bombing of a suspected Syrian atomic reactor, according to a cabinet official at the time. Dichter has declined to comment on that episode.

Netanyahu is seen winning January's election, and his government is likely to move further to the right even if he puts together a new coalition with the left-leaning opposition.
Not only has his Likud already joined forces with Foreign Minister Avigdor Lieberman's powerful ultranationalist party, but Monday's primary promoted Likud pro-settler hardliners at the expense of perceived moderates.
Diplomatic analyst Chico Menashe told the morning news programme on Israel Radio the looming reshuffle of the "Forum of Nine" inner council could help push the premier into a collision course with Western allies, who are already concerned by his sabre-rattling on Iran and Jewish settlement building in the occupied West Bank.
"To a large degree Begin, Meridor, Dichter and Barak were a very significant anchor for the prime minister, which he needed in order to manoeuvre properly on the challenges and in the face of the international community," Menashe said.
"Something amazing has happened. Four out of the nine members of the forum that forms the apex of Israel's national security and statesmanship are on their way out."
Netanyahu could, in theory, keep on any or all of the four outgoing ministers as professional appointees. But he would be hard-pressed to expend such political capital on men who do not bring any parliamentary backing.
The frontrunner to succeed Barak as defence minister is Yaalon, another ex-general in the "Forum of Nine". Yaalon has talked tough on Iran, but is more circumspect within the forum, according to the Israeli official briefed on the deliberations.
While Barak is embraced abroad for his peacemaking efforts while premier in the late 1990s, Yaalon is relatively untested and lacks mileage in liaising with the United States.
That, in turn, would potentially limit his ability to stay Netanyahu's hand, suggested Dennis Ross, former Middle East adviser to U.S. President Barack Obama.
"Whoever would replace (Barak) in the next government will be hard-pressed to have the same stature or influence both with the prime minister and with us," Ross told Reuters. (Writing by Dan Williams; Editing by Andrew Heavens)

Related
Before You Go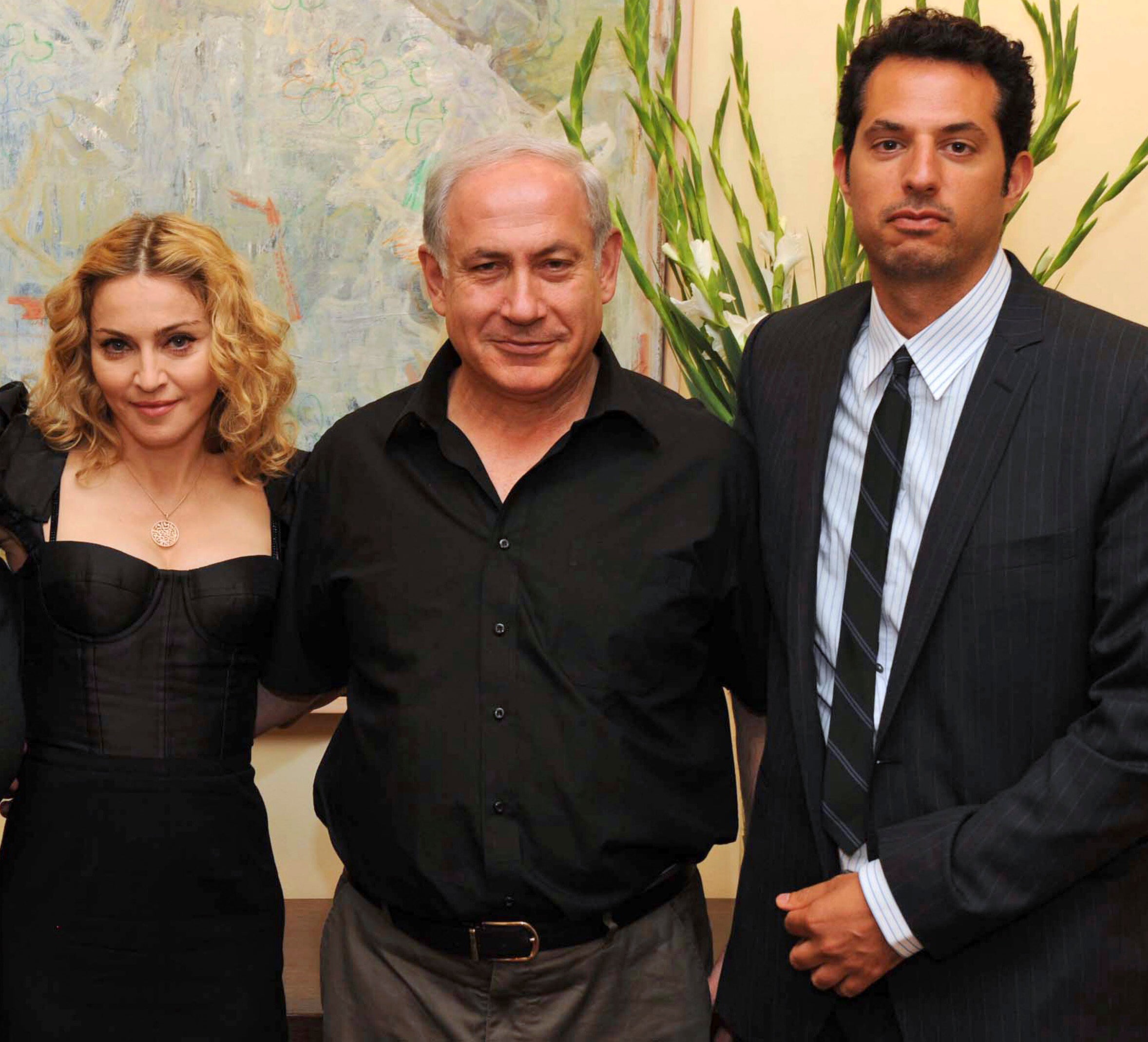 Bibi And The Ladies
Popular in the Community