It looks like Lil Uzi Vert's newest accessory is going to be hard for fans to miss: The rapper appears to have gotten a massive pink diamond pierced into his forehead.
The 26-year-old, who had been tweeting about his expensive purchase of a "natural pink diamond" last month, shared a series of videos on his Instagram showing off the gemstone and its new placement.
The performer claimed in an Instagram Story shared on Wednesday that the stone, fixed into the center of his forehead, is being held in place by a long bar because of swelling.
When the swelling subsidies, "I'll get a short bar so it won't move," he said in the post.
Another video posted directly on his Instagram page shows the diamond in motion:
The stone is worth $24 million, according to an Instagram Story shared by a friend of the rapper, CEO Slow.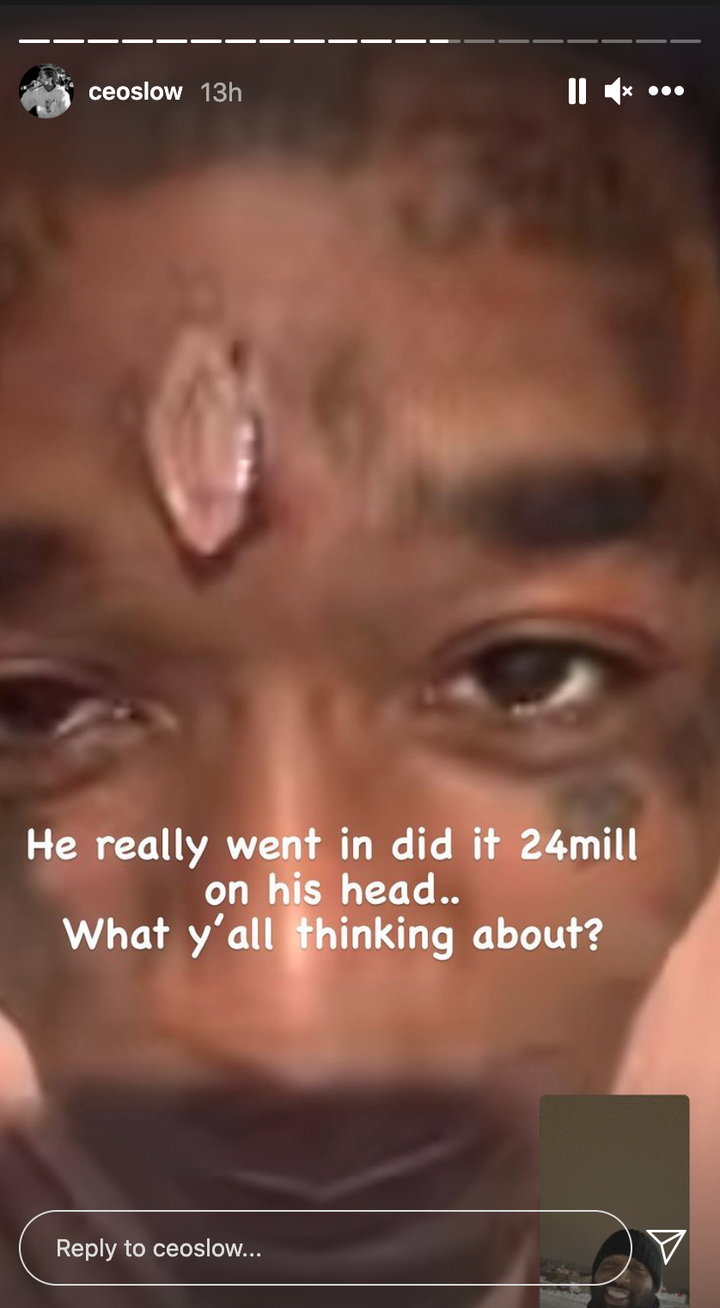 It's unclear whether the diamond is, uh, comfortable, but the rapper insists that since he's gotten it, he's "moving super different now."
Popular in the Community