M.M. Green's latest painting series, "What's Good," consists of 20 portraits of black male subjects.
While pursuing the project, the artist met Dwayne Michael Carter, Jr. -- aka Lil' Wayne -- in L.A., and asked him to be a part of her series. The results are below: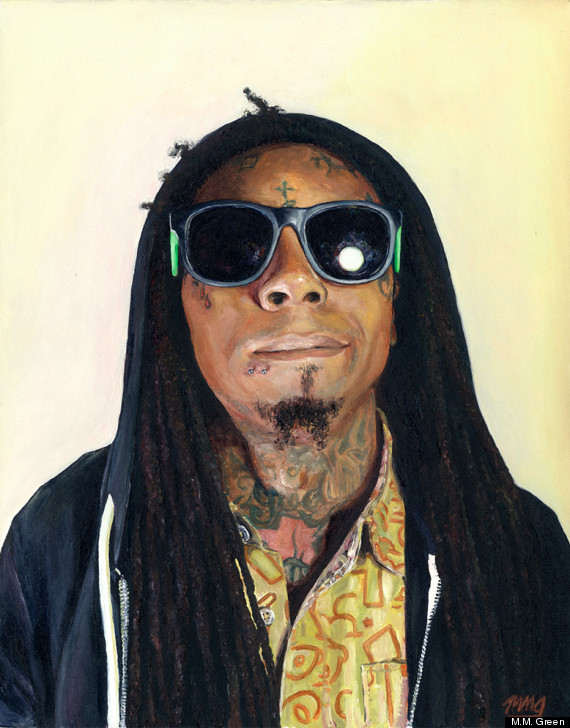 For the project, Green attempts to address the lack of African American imagery in contemporary art. It's a noble idea, but arguably flawed from the beginning. She -- a white female artist -- has placed her subjects in poses reminiscent more of bland passport photos than Kehinde Wiley's grand, expansive canvases. But we couldn't help but love the portrait of Wayne, above, which captures his breezy sartorial sense and signature smirk.
"I chose to pursue a portrait series of African American men because I was bored with the homogeneity of imagery to be found in art in media in general, i.e. pretty girls," she wrote in an email to The Huffington Post. "I love African American culture. Its representation in fine art is largely lacking in inverse proportion to the momentous influence it has on society."
Scroll through the images below for a look at Green's painting series. Let us know what you think in the comments.