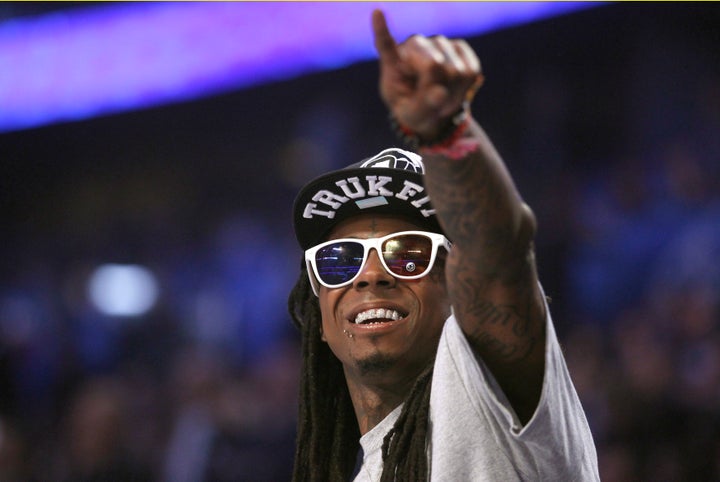 Lil Wayne was hospitalized in Chicago on Sunday after he suffered an epileptic seizure and was found unconscious in his hotel room, TMZ reported. He later suffered a second seizure at the hospital and is now resting following the medical ordeal, the website added.
A representative for the Grammy-winning rapper confirmed to TMZ that Lil Wayne, 34, had suffered "multiple seizures." A Las Vegas show, which he had been scheduled to perform late Sunday night, was canceled, the rep added.
"Our priority is the health and well-being of our artists. Everyone at Drai's wishes Lil Wayne a speedy recovery during this time," the club wrote.
In an interview with LA radio station Power 106 following the 2013 health scare, the rapper revealed he had epilepsy and was "prone to seizures."
"Like, this isn't my first, second, third, fourth, fifth, sixth, seventh seizure. I've had a bunch of seizures, y'all just never hear about them," he said. "But this time it got real bad 'cause I had three of them in a row and on the third one, my heart rate went down to like 30 percent. Basically, I could've died, so that is why it was so serious. But the reason being for the seizures is just plain stress, no rest, overworking myself."
Last year, Lil Wayne said he takes medication to control the neurological condition.
Popular in the Community