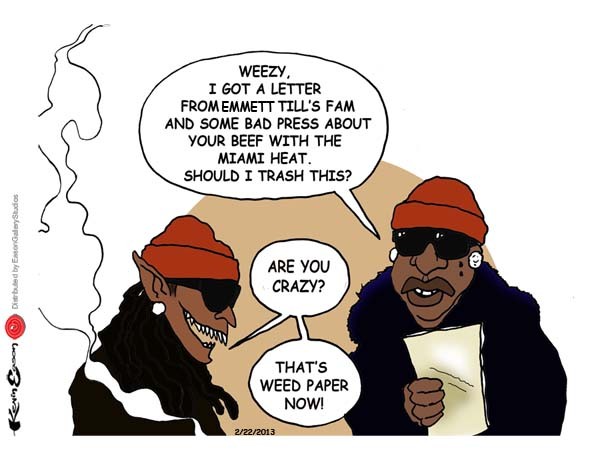 But does the rapper even care about the bad press or the people he's offending? Cartoonist Kevin Eason doesn't seem to think so, illustrating that Weezy may be more concerned about recreational drugs than his media firestorm?
What do you think? Is Lil Wayne phased by the backlash? Do you think he cares about the effect his words are having? Share your thoughts in the comments section below.
About the artist:

Kevin Eason is a freelance editorial cartoonist and illustrator from New Jersey. His brand of satire covers news events in politics, entertainment, sports and much more. Kevin's work features include: Gannet, TVOne, Uptown, The Urban Daily, NAACP, Cengage Publishing, Bossip, WBLS_107.5FM, and various newspapers and magazines throughout the country. Follow him on Facebook.
Before You Go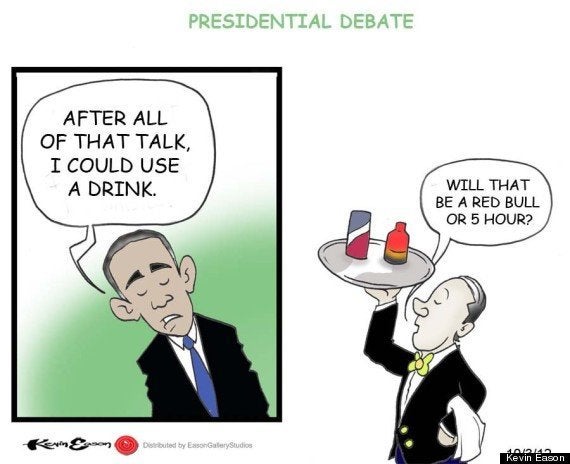 The Political Satire Comedy Of Kevin Eason
Popular in the Community