Lila May Schow loves princesses. On her fifth birthday, she celebrated with a party fit for one.
Lila May, who has been battling neuroblastoma, turned 5 on July 31. Knowing that it may be her last chance to have a birthday party, her parents wanted to do something special.
"She really wants to have a ball as a party, complete with fancy dresses and dancing and a few other ideas I've come up with," her mom, Heidi Hall, wrote on Facebook. "We really want to make this a big party, seeing as how she will never get to go to the prom or have a wedding."
In the same post, Heidi asked for suggestions for her daughter's party. It wasn't long until her community reached out to help put together a magical ball for the birthday girl.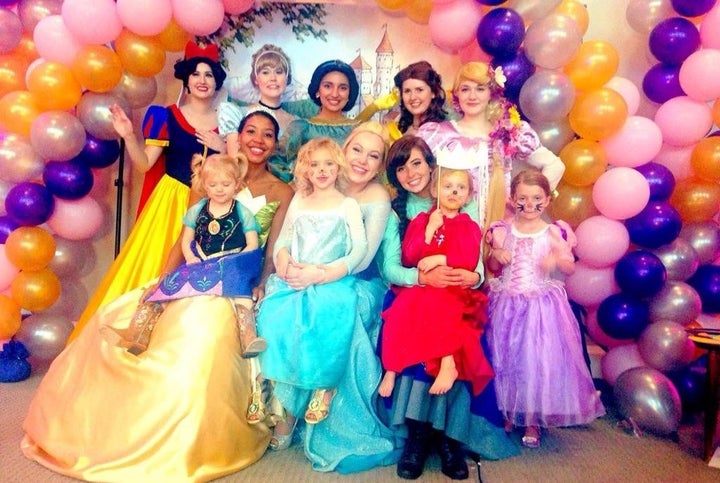 Lila May arrived to the birthday bash at an event space in Hood River, Ore., in a horse-drawn carriage. There was a carnival outside and six birthday cakes available for her guests, which included Disney princesses like Cinderella and Elsa and Anna from "Frozen." Lila May was the guest of honor though; the Facebook event for the party described her as the "belle of the ball."
Blake Hall, Lila May's stepdad, estimated that 800 to 1,000 people showed up. He told The Huffington Post over the phone that people traveled from California, Idaho and Utah to come to the party and that the family has received cards from people as far away as Europe. The businesses around town donated either time or money to make sure Lila May's ball was truly magical.
"It's very very exciting and humbling at the same time," Blake said. "We're kind of a not a flashy family so for them to come out and do all this for us is quite incredible. I teared up a little bit, and I know my wife cried like a baby."
During the party, Lila May hit the dance floor for daddy-daughter dances with both her dad and stepdad.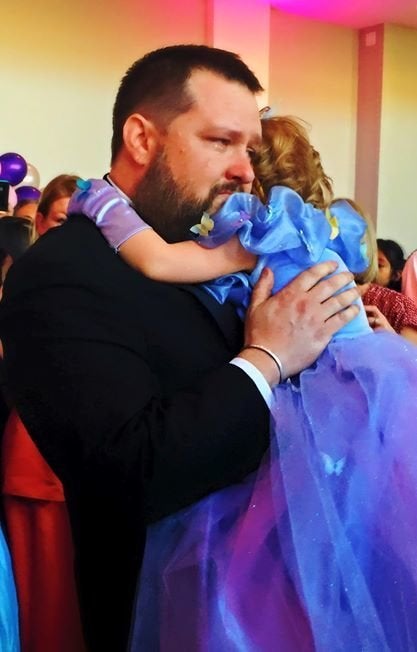 After his dance, Blake had an important question for Lila May.
"We were trying to wrap in the prom and the daddy-daughter dance at her wedding," he said. "Then I had this great idea, she needs to be proposed to. That's like a big deal for a woman."
At first, the family thought one of Lila May's friends should propose to her. But Lila wanted Blake to do it. After dancing with her to Luke Bryan's "That's My Kind Of Night" (one of her favorite songs), he dropped down to one knee and asked Lila May to marry him. The birthday princess said yes.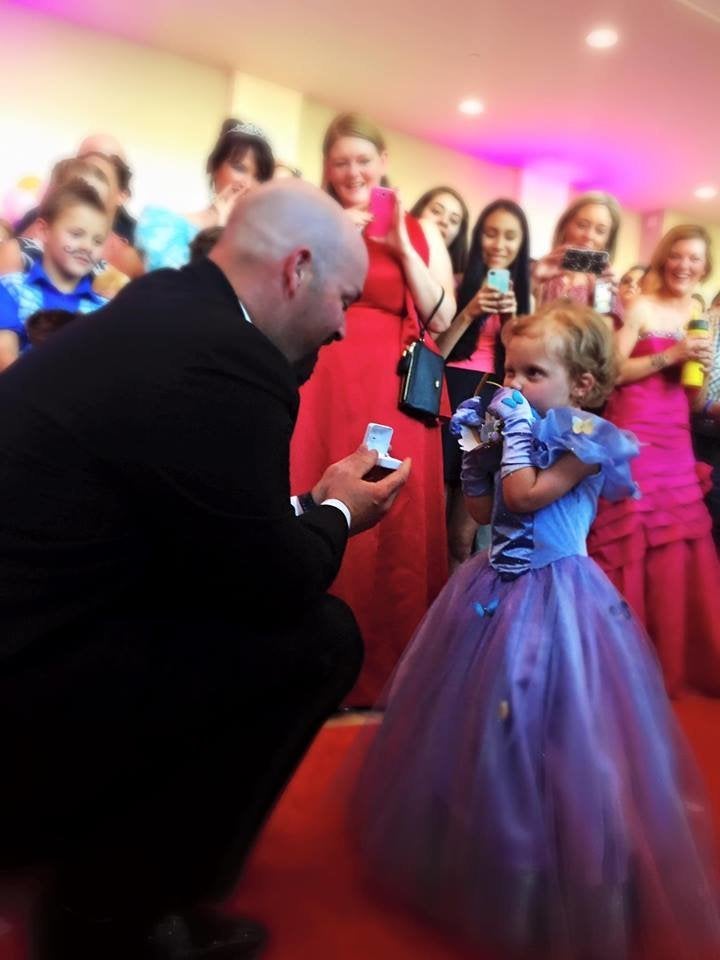 The party may be over, but Lila May's royal agenda is not yet complete. Thanks to a nonprofit organization called The Elle Foundation, she and her family will enjoy a trip to Aulani, a Disney resort in Hawaii.