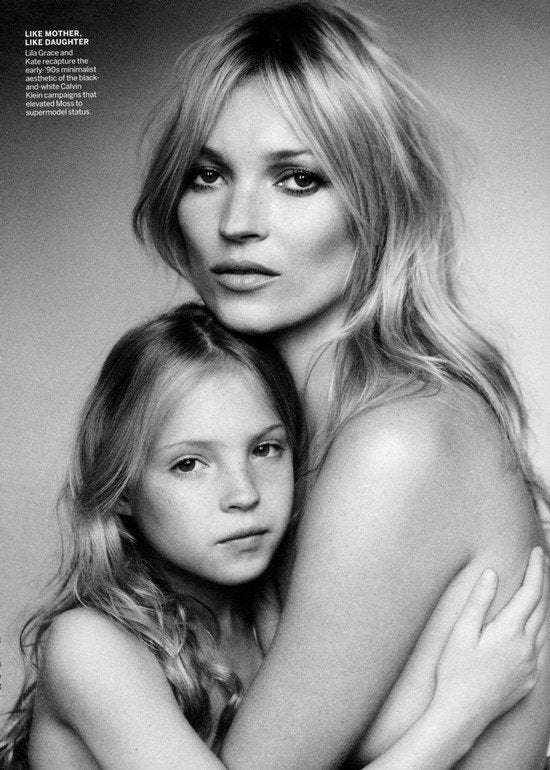 Like mother, like daughter? Lila Moss, Kate Moss' 9-year-old daughter, might be following in her mum's famous footsteps down the catwalk.
Iris Law, the 11-year-old daughter of Jude Law and Sadie Frost (who's Kate's BFF), told aMUSE magazine: "My god-sister, Lila, and I have got into the habit of creating little photo shoots every time we see each other. I enjoy this, because it's everything I love in one go: it's creative, it makes you think… it's fashion." (Iris also tells the mag that she enjoys "cooking and food" and writing.)
And regardless of the career she chooses when she's older, Lila has already experienced that great modeling rite of passage: a Photoshop disaster. Vogue 's spread last year featuring the mom and daughter pair went a little too over-enthused with the airbrushing and chopped Lila's fingers off.
Check out Kate's new cover - and see some more model mom and daughter pairs below!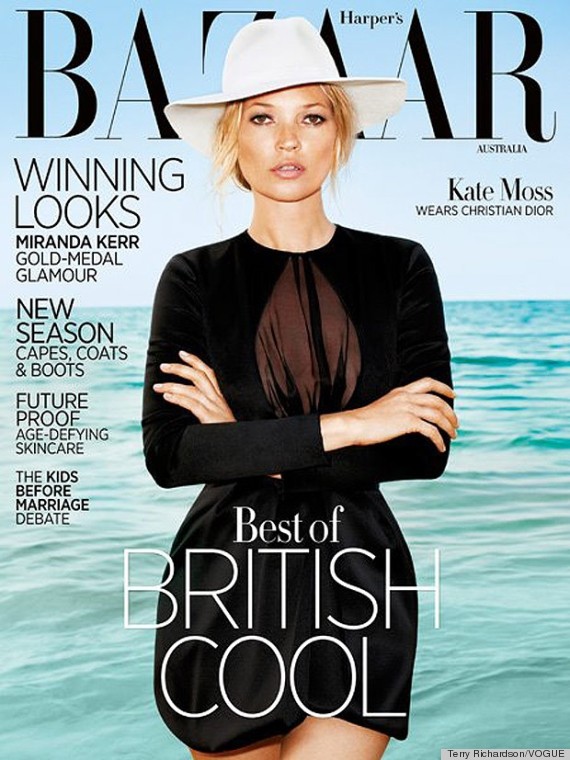 See some moms & daughters who already share modeling gigs together!