After Bill Cosby was found guilty Thursday on three felony counts of aggravated indecent assault, one of his more than 60 accusers ran out of a Pennsylvania courtroom sobbing.
Actress Lili Bernard said Cosby drugged and raped her in the early 1990s while she was guest-starring on the final season of "The Cosby Show." It's a story many other women echoed, and today their pain was validated after a jury found Cosby, 80, guilty of drugging and sexually assaulting former college women's basketball coach Andrea Constand in 2004.
After the guilty verdict was read, audible gasps could be heard in the courtroom. Bernard and her friend Caroline Heldman left the room and collapsed onto a railing, Bernard sobbing as Heldman embraced her. Longtime Cosby accuser Victoria Valentino was also seen in tears embracing Heldman.
Bernard said Thursday's verdict has restored her faith in humanity.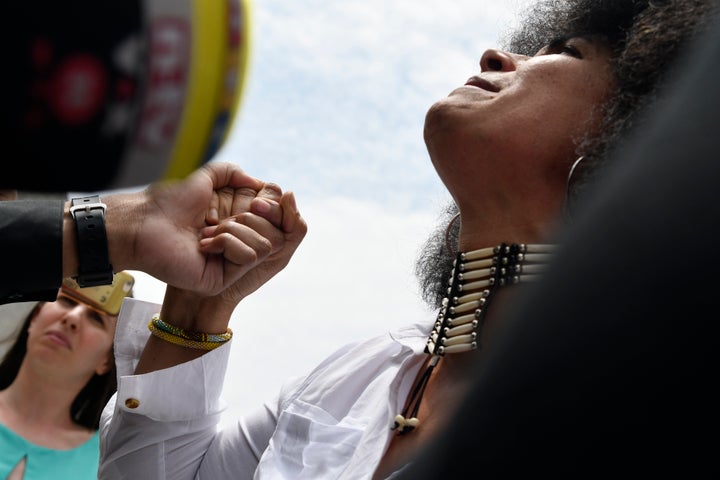 "It is a victory for womanhood," Bernard said at a press conference shortly after the verdict. "It is a victory for all sexual assault survivors, female and male."
Lawyer Gloria Allred, who is representing the Cosby accusers, said "justice has been done."
"Finally, we can say women are believed, not only on hashtag 'Me Too' but in a court of law," Allred said. "I truly hope that his long list of victims will now be able to find some kind of peace."
Cosby faces a maximum sentence of 30 years.
Related
Popular in the Community