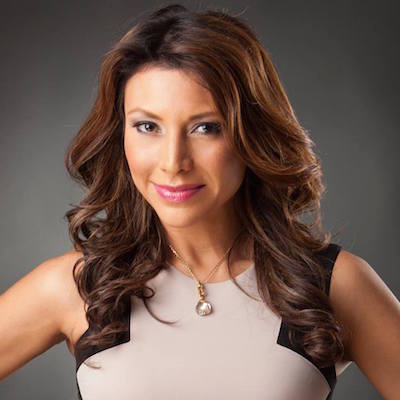 XL Alliance CEO, and World Economic Forum Leader Lili Gil Valletta, co-founded Dreamers Ventures, an investment accelerator for Latino/a inventors and entrepreneurs, with best-selling author Bob Circosta. They've partnered with entertainment and lifestyle retailer HSN for a groundbreaking pipeline program called Project American Dreams. This competition will capture the entrepreneurial spirit of Latinos in the United States, while following their real-life journey going from start-up to stardom.
After becoming a business "evangelist" in the boardrooms of some of America's most iconic corporations— where hard-facts unveil the eminent power Latino/as, represent to the U.S. economy— she now embarks in a quest to find the next entrepreneurial star.
Lili took time to sit down with me and have a little chat regarding her new venture as host of this entrepreneurial program.
Marlena Fitzpatrick: You went from start-up to stardom yourself. What inspired you "pay it forward" and propel our community's economic growth?
Lili Gil Valletta: After finishing my M.B.A. in the U.S. I was victim of a broken immigration system and found myself in limbo without a way to adjust my immigration status. I've been through the heartache of divorce, the loss of my mom to breast cancer, depression, the draining of all my savings and corporate stock options; and all have been building blocks to re-invent myself and innovate along the way. And this journey is what turned me from a successful corporate executive with a rising career at one of the world's most admired companies, Johnson & Johnson, into an entrepreneur driven by the possibility to deliver purposeful profits becoming the expert business leaders call to understand and unlock the power of today's diverse America. I do it leading with financials, with a business case and even big data, because we (Latino/as) are not an altruistic mission for corporations, but a vital – and probably the only – source of accelerated incremental business growth.
MF: Thank you for sharing your story. Speaking of journeys, how much time did it take to bring Project American Dreams into a reality?
LGV: Project American Dreams has been almost a year in the making, to insure the right alliances were established under the Dreamers Ventures umbrella, and to have a best in class network of mentors, resources and access to capital for Latino/a inventors.
LGV: Dreamers Ventures is the beginning of what could become America's first Latino product, design and fashion innovation incubator! Bringing under one-roof quick access to the mentoring, know-how, resources, access to capital and commercialization that often slow down or prevent dreams from turning into reality. Many incubators and accelerators do focus on STEAM, which is critical, but we still live in a consumer economy where people have a lot of ideas, gadgets and innovations to solve everyday problems, and Latino/as are notorious for being resourceful; getting creative to make things work! Dreamers Ventures came to reality after we consolidated a formal alliance with Bob Circosta, "TV's Billion Dollar Man" Bob Circosta, a pioneer of the multi-billion dollar live television shopping industry, Access Latina, Prospanica, USHCC, and many other academic and business organizations.
LGV: While the increase in the number of Hispanic businesses outpace all others by 15 times, less than 1% of Latino/a owned businesses report getting venture capital and angel funding, and 42% are rejected by banks and commercial institutions. Instead, 68% of us start on our own, by ourselves, often draining our own savings and credit cards; which stalls growth and makes us earn 27 cents to the dollar of revenues of other small businesses! This is not only a bad business proposition to Latino/as, but to the American economy that depends on small businesses to create 60% of new jobs and drive growth. And these numbers became a new rallying cry for my team and I. We embarked on a mission to create a platform that would be part of the solution. This is important because participants will gain access to a networks, mentors, resources and the unique opportunity to launch your product.
MF: What are the economic problems addressed in this project and what are the solutions presented by this project?
LGV: The problems can be packaged simply in three bullets and compelling statistics. And we are not only supporting, but propelling their access to these vehicles for growth.
Mentoring: 77% of Latino/a entrepreneurs say mentoring is important, yet only 34% of them have mentors. Many times is because they are homegrown, family businesses, or the entrepreneur is a first generation college graduate without the Rolodex. We are opening this Rolodex for them to propel growth through the Dreamers Ventures network.
Access to Capital: As stated, less than 1% of Latino/a entrepreneurs report getting venture capital or angel funding and 42% are rejected by banks and institutions. Our network plans to connect the winners to entities for investment and with the support of U.S. Bank to financial guidance and products made for them. We are also in the early stages of developing a Dreamers Ventures Fund.
Distribution/ Commercialization: HSN, the $4 billion dollar company who has turned everyday entrepreneurs into iconic sensations like Joy Mangano, is the ultimate "door" or multimedia shelf. What make this unique instead of gaining traditional shelf space at a store or going on an eCommerce site is that HSN allows for the human connection, the backstory and product demonstrations to be told; giving Latino/as the great opportunity to better connect with a story that is deeper than selling a "thing."
National Visibility and Marketing: Dreamers Ventures offers marketing, PR and advertising to the winners. Many times that is a hurdle to entrepreneurs and start-ups who lack capital for it. Through this process they will gain national media exposure and have a network to tell their full story to over 94 million households.
LGV: Besides the growth in population size Latino/as represent, Latinas in particular make over 80% of the purchasing decisions at home and are growing as small business owners. U.S. Latinas are embracing entrepreneurship with the number of Latina firms rising 46% from 2002 to 2007, faster than Latinos (33%) and faster than total female (20%) businesses.
LGV: There are several points I'm always bringing to Latinas' attention:
Let love for your idea, product, or company and purpose drive you; not money. The money will follow when your heart is in the right place.
Know your numbers, market size, competitive landscape, projections, sales, and have a forecast. You can't wing your way into success without numbers; that will make you run blind
Network, network, network! There are numerous resources for women and Latino/a entrepreneurs and many time entrepreneurs simply don't show up. Chambers of Commerce, SBA resources, minority councils, etc., they are all available in every cities across American offering services many times for FREE.
Don't be afraid to ask for money. Angel funding is a fancy term simply for getting money from friends and family. If you believe in what you are building, leave pride aside or the need to impress, and simply ask. And when you are ready with a business plan, go to institutions for help. Make tapping into your personal savings and credit cards a plan B or C.
And last but not least, never ever forget where you come from. Forgetting where you come from may limit the vision of where you are going. Stay authentic, anchored on your Latinidad (because that makes us unique after all) and pay it forward to elevate others and the generations ahead.
MF: Thank you for your sharing your personal story and your valuable business insights. Your story is amazing and we can't wait to find out who the next Latino/a entrepreneurial star is!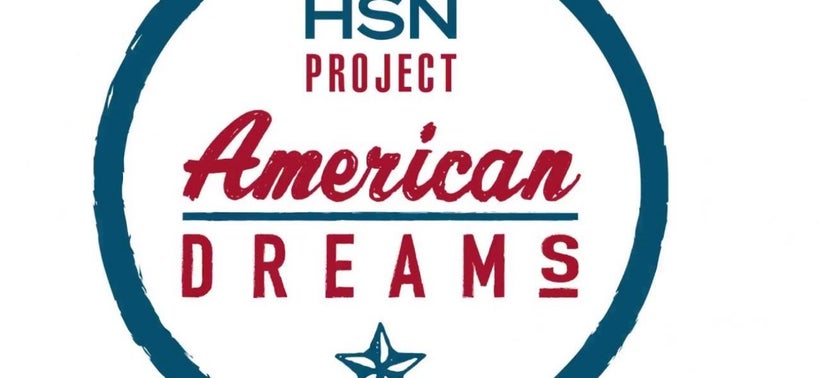 Calling all HuffPost superfans!
Sign up for membership to become a founding member and help shape HuffPost's next chapter
This post was published on the now-closed HuffPost Contributor platform. Contributors control their own work and posted freely to our site. If you need to flag this entry as abusive,
send us an email
.