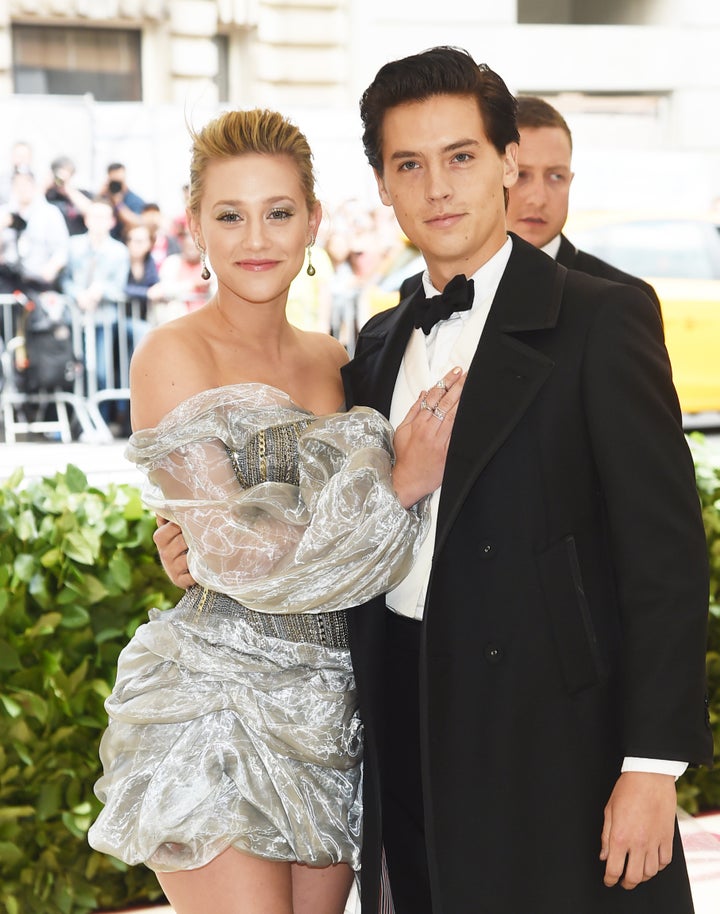 With all that's going down on "Riverdale" these days, Bughead might never make it to prom, so praise be we have the Met Gala.
"Riverdale" actors Cole Sprouse and Lili Reinhart made their debut as a couple on the red carpet on Monday night after nearly a year of speculation that the two are romancing each other on and off screen.
Reinhart wore a custom armor-inspired silver frock with a chainmail corset and silver lamé organza designed by H&M. Sprouse traded in his signature beanie for a more classic look, rocking a silk cream Thom Browne tuxedo vest and overcoat.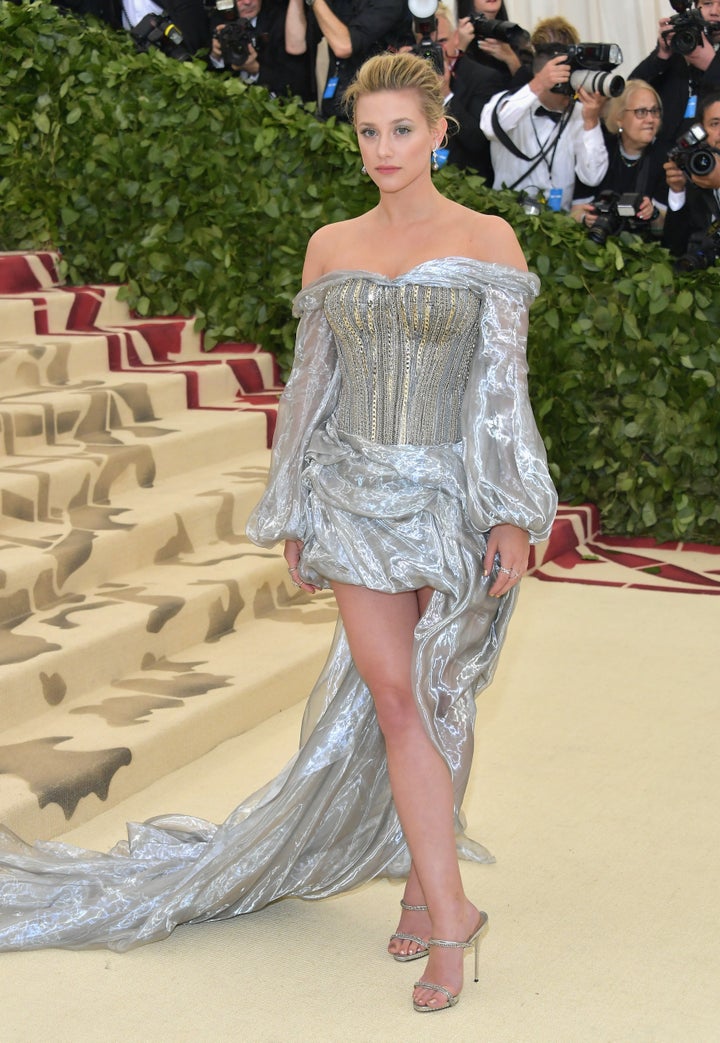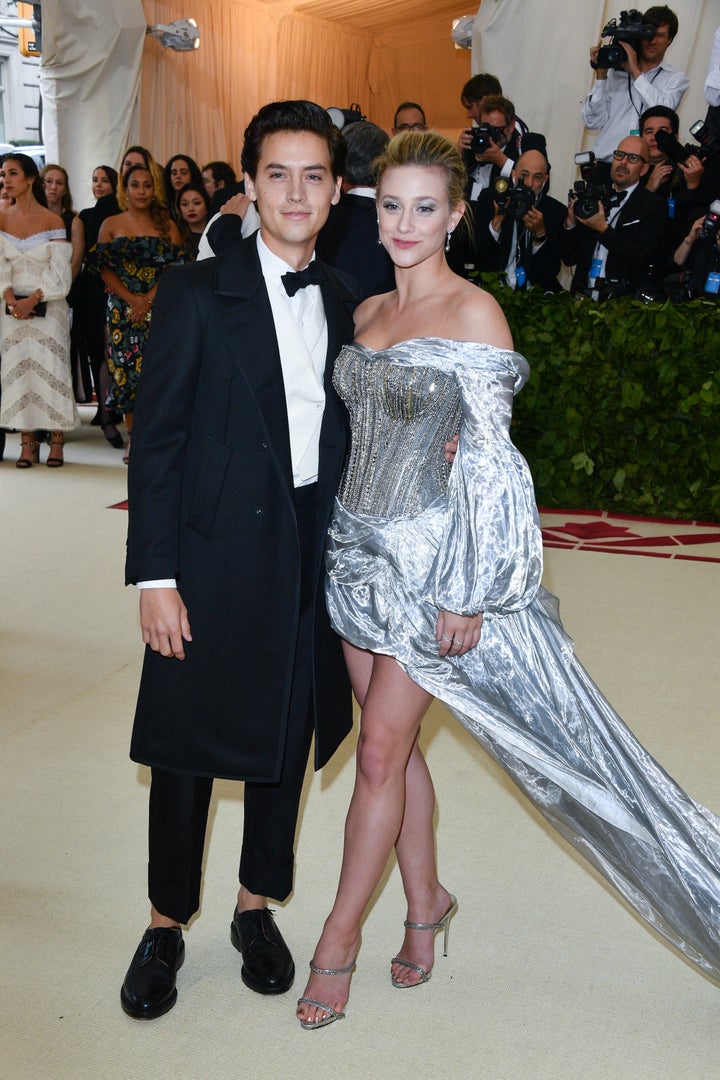 Turns out, Sprouse originally wanted to adhere more strictly to the gala's theme, "Heavenly Bodies: Fashion and the Catholic Imagination," but the former Disney star opted out before the event.
"The first time that I walked in [to be fitted by Thom Browne], I tried to pitch carrying a sword," he told Vogue before the gala. "We are all coming from different entertainment backgrounds and the actor in me was desperate for a little role-play tonight."
Rumors of a real-life romance between the co-stars swirled last year, after the two were spotted "canoodling, holding hands and kissing" at a Comic-Con after-party. Despite having since vacationed in Mexico together, they've stayed silent about their relationship status, preferring to keep the focus on their on-screen characters, Betty and Jughead, who also happen to be dating.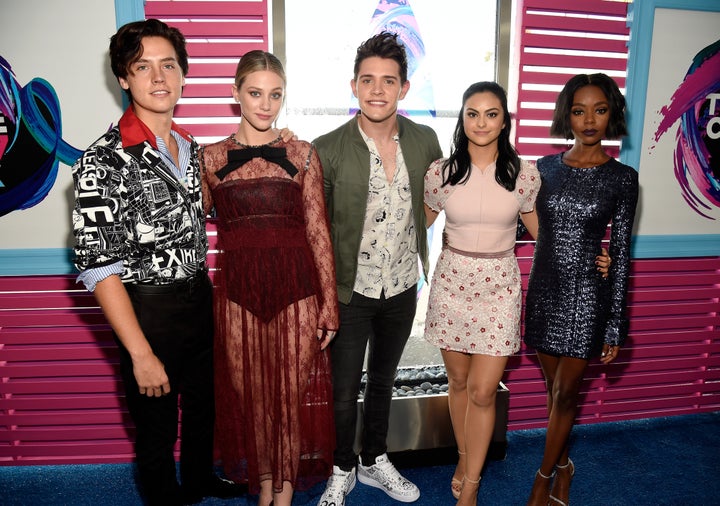 "Since the show began, people have wanted Lili and I to be together," Sprouse told Entertainment Weekly about the rumors. " People have wanted every actor on this show to be in a union that they could make real and talk about. So I think that kind of discussion, especially because it's based so much on rumor and hearsay, needs to be taken with a grain of salt. We're all still human lives that are interacting with the source material. But, truthfully, it's very pleasing that people talk about Lili and I in that way because it means that we're resonating so strongly from our character perspective that people really want that to be true."
Reinhart has been less forthcoming regarding her romantic life in the past, making a clear distinction between her public and private persona.
"I want to be relatable. I want people to know who I am, but that doesn't mean you get to know everything about me and my life," she told HuffPost. "I think that there's a fine line. I'm still figuring out what that is and what that looks like."
The two weren't the only ones to use the gala as an opportunity to step out publicly as a couple. Shawn Mendes and Hailey Baldwin, Elon Musk and singer Grimes, David Foster and Katherine McPhee also walked the carpet together for the first time.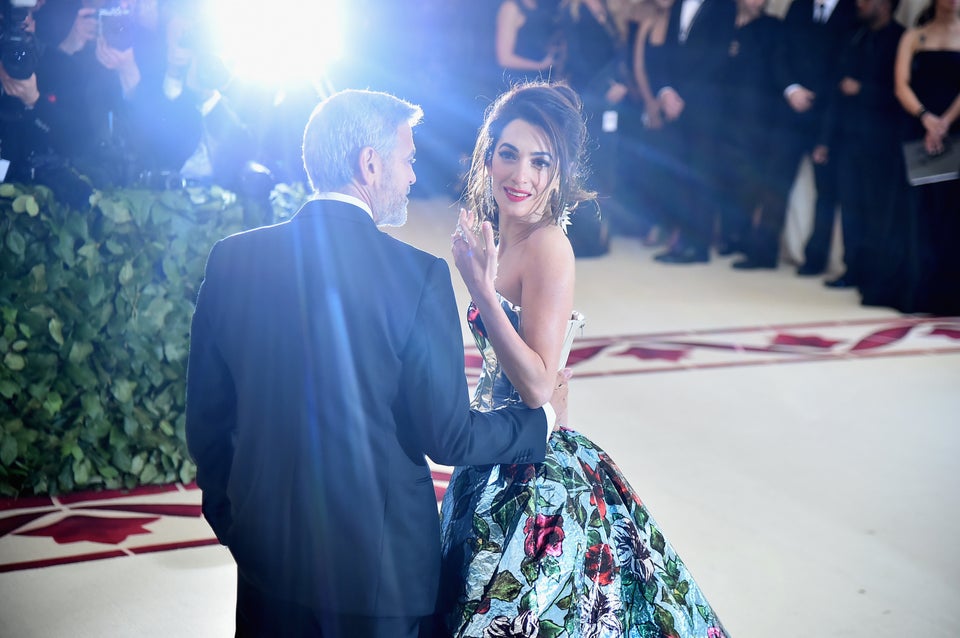 Exclusive Met Gala Photos 2018