This pooch looks so doggone proud of her litter, it'll make your tail wag.
Lilica the dog from Campo Novo do Parecis in Mato Grosso, Brazil, made headlines earlier this month when people across the Internet just could not deal with how adorable her maternity photo shoot, done by the pooch's owner's neighbor, Ana Paula Grillo, was.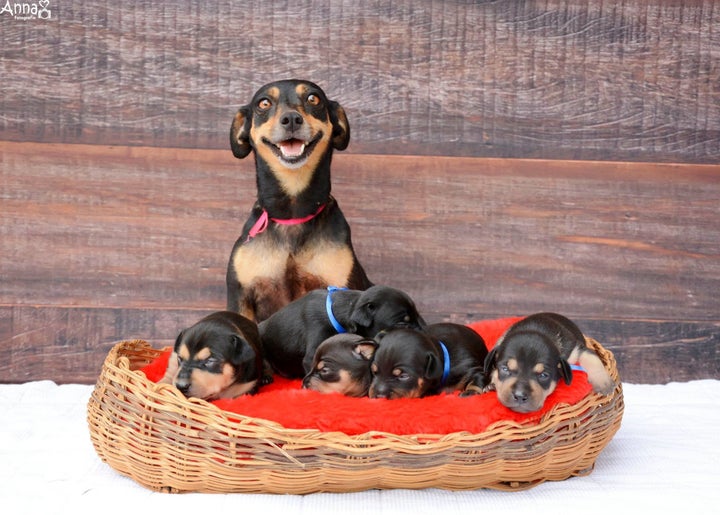 But the pooch isn't done sharing her cuteness with the world. Grillo recently posted a followup shoot -- this time with Lilica's litter of five pups. Of course, Lilica is positively glowing in these new photos.
The photos show Lilica beaming with her puppies, along with some shots of the adorable tots. Grillo told The Huffington Post that she's captured both people and animals and frequently takes pictures of her pets. But Lilica, the photographer says, is especially easy to photograph as she's a "top model perfect dog."
While it's seems like Grillo must have a special trick to get Lilica to pose so perfectly, she says she just gives her pup a whole lotta love.
The pups have already been adopted and they look like they're on the road to being just as photogenic as mama. Seriously -- they're naturals in front of that camera.
If you're interested in adding a camera-lovin' pooch to your family, consider adopting a canine from an animal rescue or shelter. The ASPCA is a great place to start your search.
Check out some photos from Lilica's original maternity photo shoot below.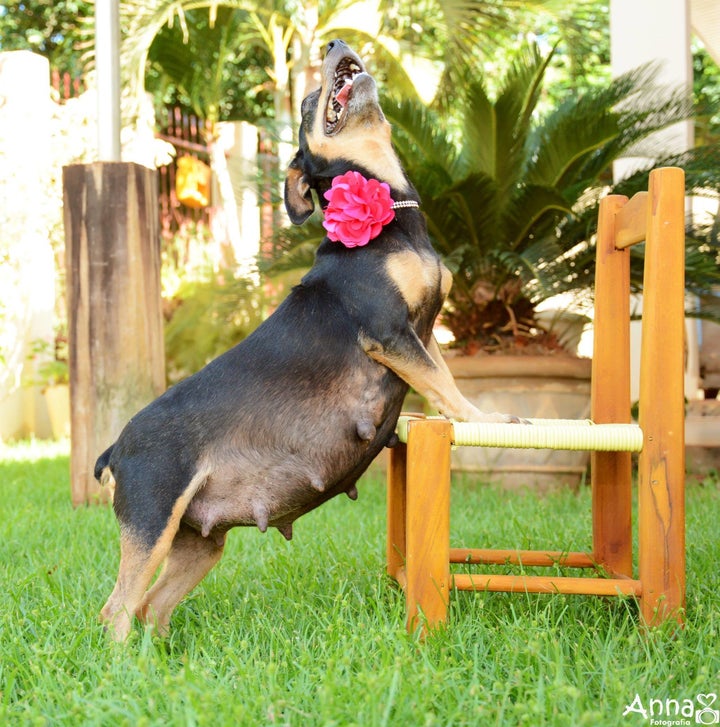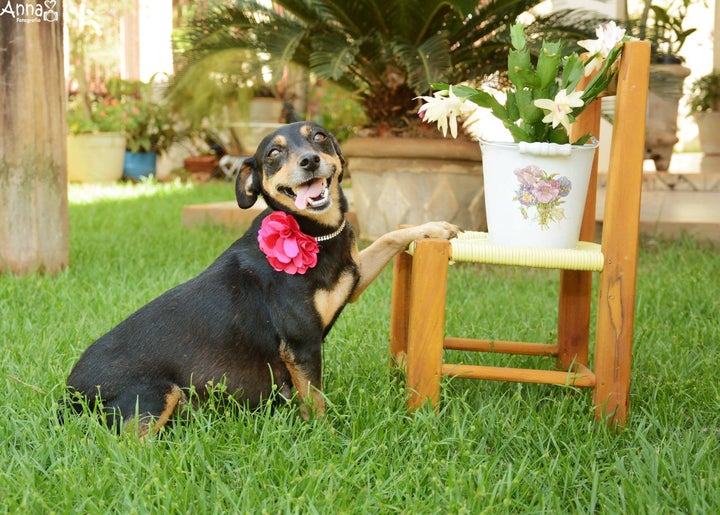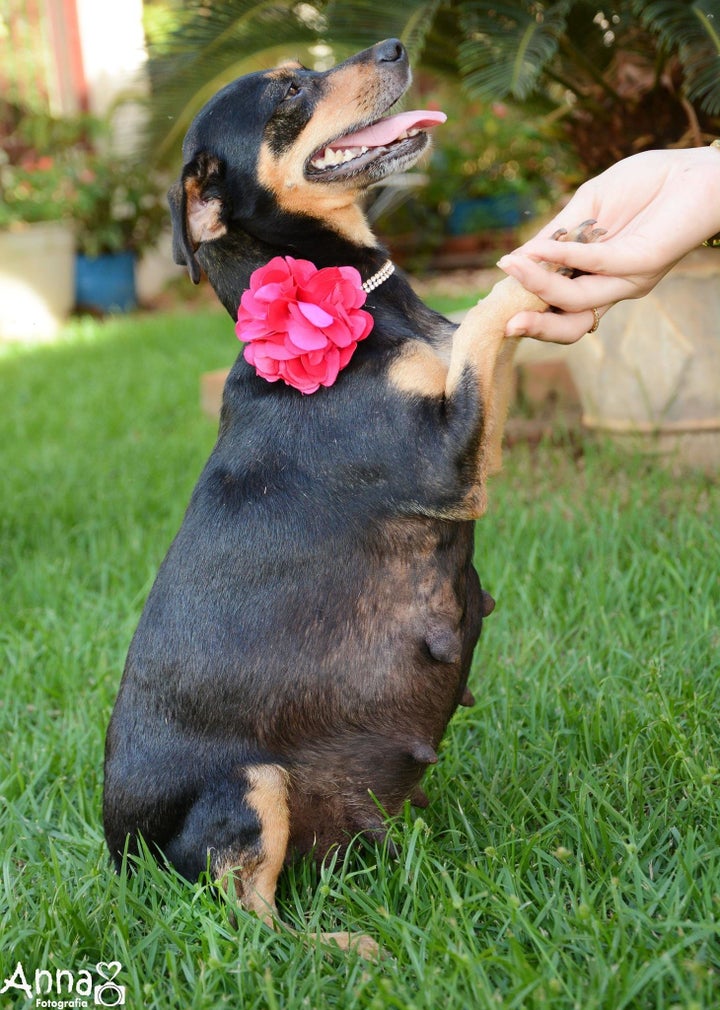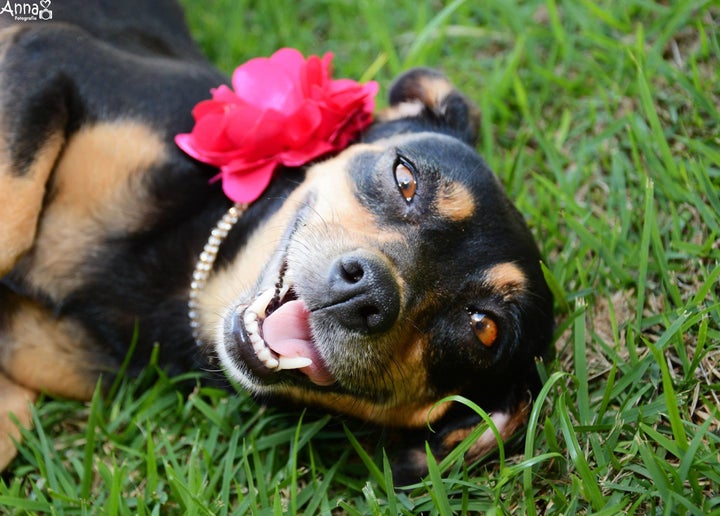 CORRECTION: A previous version of this article incorrectly described Ana Paula Grillo as Lilica's "human." In fact, she is the pup's owner's neighbor.
Related
Before You Go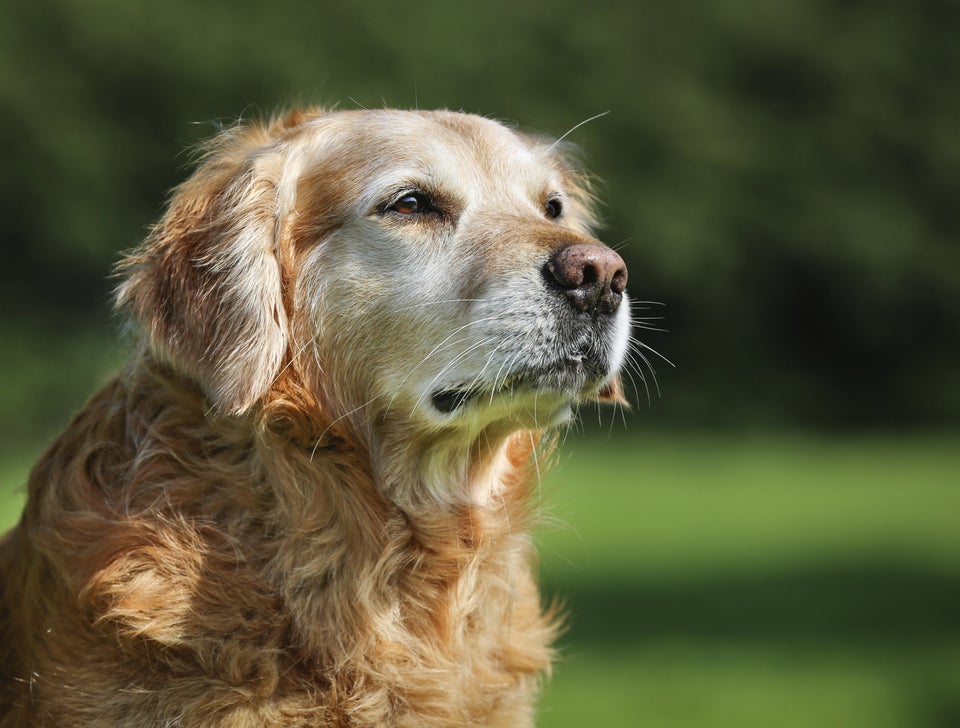 Super Senior Dogs
Popular in the Community